John Boehner: 'I won't give up red wine and cigarettes to run for President'
Republican politician won't give up his lifestyle to run for the White House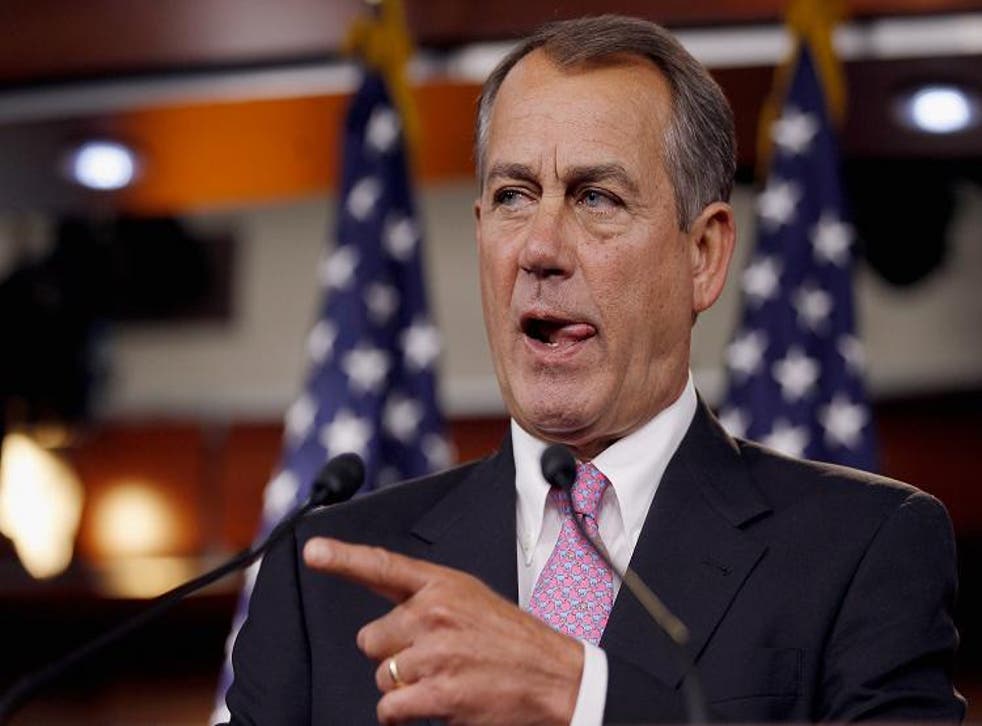 US House of Representatives Speaker John Boehner won't be running for president anytime soon... Because he enjoys smoking cigarettes and drinking red wine a little too much.
Appearing on NBC's The Tonight Show with Jay Leno, the Republication politician admitted he wouldn't give up his fancy lifestyle to run for the White House.
He said: "I like to play golf, I like to cut my own grass, I do drink red wine, I smoke cigarettes, and I'm not giving that up to be President of the United States."
Asked about his famous tan, Boehner denied he uses self-tanning products to keep up his golden glow.
He added: "I cut my own grass, ride a bike...You know, and I was, my mother was dark-complexioned, so I'm a little dark."
In the interview, which was broadcast on Thursday night, Boehner had some harsh words for Russian President Vladimir Putin, whom he called a "thug".
He said: "I think he's treated his neighbours in a disrespectful way. And, frankly, I think the President out to stand up to him and better protect America's interest and our allies, especially in eastern Europe."
The House Speaker also addressed accusations made by Republican congressman Mike Rogers suggesting that former NSA contractor Edward Snowden may have worked with Russian authorities to expose US classified information.
Boehner said the accusations "may or may not be true", but insisted that Mr Snowden, who is facing charges of theft and espionage after leaking secret documents to the press, is a traitor to the United States.
Asked about the Republican party's internal tensions, Boehner denied he has a problem with the Tea party, which he claims has "brought great energy to the political process".
He also insisted that he has a good working relationship with President Obama but they have "very different" perspectives.
"I'm right of centre, I think he's way left of centre," Boehner added.
Watch him in the videos below:
Join our new commenting forum
Join thought-provoking conversations, follow other Independent readers and see their replies