John Lewis urges Americans to 'redeem the soul of the nation' in final message published on day of his funeral
John Lewis was an ionic figure in the US civil rights movement
Matt Mathers
Thursday 30 July 2020 16:32 Comments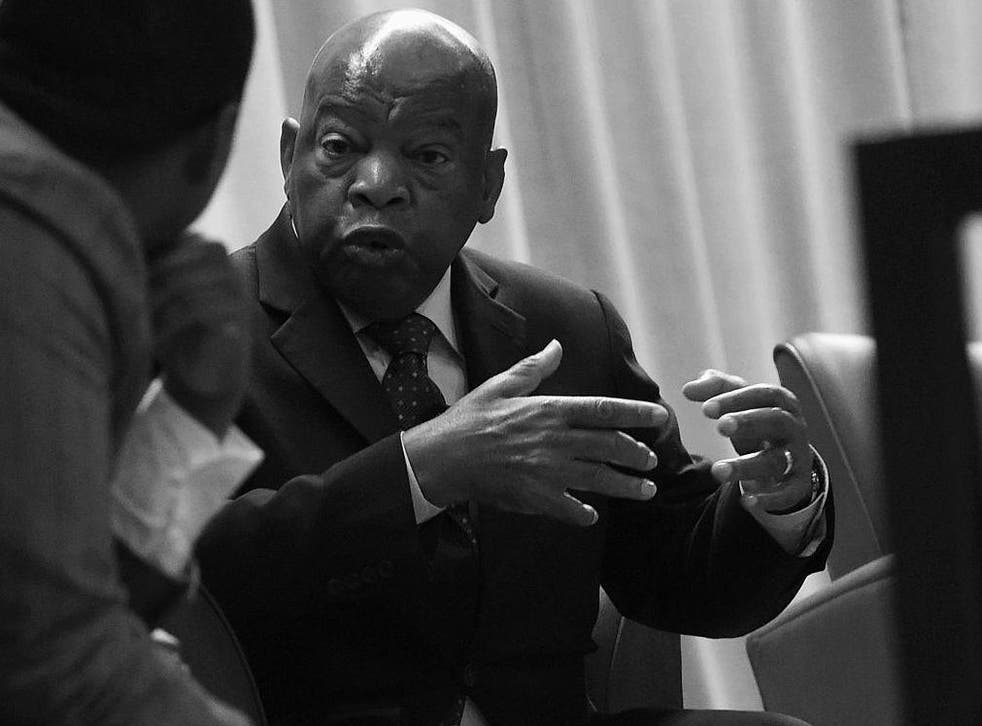 The late civil rights leader and congressman John Lewis has urged Americans to "redeem the soul of the nation" in a powerful message published on the day of his funeral.
Mr Lewis, who died with pancreatic cancer earlier this month aged 80, will be laid to rest on Thursday morning.
Alabama born Lewis said the Black Lives Matter protesters had "inspired" him in the final days of his life.
"You filled me with hope about the next chapter of the great American story when you used your power to make a difference in our society," he wrote in an essay published in the New York Times.
"Around the country and the world you set aside race, class, age, language and nationality to demand respect for human dignity."
Evoking the memory of Martin Luther King, Lewis said it was incumbent upon all Americans to "stand up, speak up and speak out" against racial injustice and inequality.
Democratic processes are "key" to enacting nonviolent change, Lewis said as he urged Americans to use their votes.
"Ordinary people with extraordinary vision can redeem the soul of America.." he said.
One of the architects of the civil rights movement, Lewis's life will be remembered at a service held in Atlanta's Ebenezer Baptist Church, following a week-long series of events celebrating his legacy.
Lewis – who served Georgia in the House of Representatives from 1987 – had been among dozens of demonstrators as part of a march from Montgomery to Selma in 1965, when a line of Alabama State Troopers blocked their path on Edmund Pettus Bridge.
Governor George Wallace had declared the march an illegal demonstration and police later attacked demonstrators with horses, clubs, and tear gas.
The clash galvanised protests across the US and is considered one of the most important moments in the Civil Rights movement.
Former presidents Bill Clinton, George W Bush and Barack Obama are all expected to attend Mr Lewis's funeral, with each taking an active role in the service.
Donald Trump, 45th president of the United States, is not expected to attend.
Lewis and Mr Trump had an antagonistic relationship with each other after the Democrat refused to attend the "illegitimate president's" 2017 inauguration.
When asked this week if he would visit Lewis's body which lay in state at the Dome of the Capitol, Trump replied: "I won't be going. No."
Register for free to continue reading
Registration is a free and easy way to support our truly independent journalism
By registering, you will also enjoy limited access to Premium articles, exclusive newsletters, commenting, and virtual events with our leading journalists
Already have an account? sign in
Join our new commenting forum
Join thought-provoking conversations, follow other Independent readers and see their replies