Jonathan Fleming spent 25 years in prison for murder he did not commit, will receive $6.25 million
"I never gave up. I had faith."
Justin Carissimo
Wednesday 24 June 2015 15:50 Comments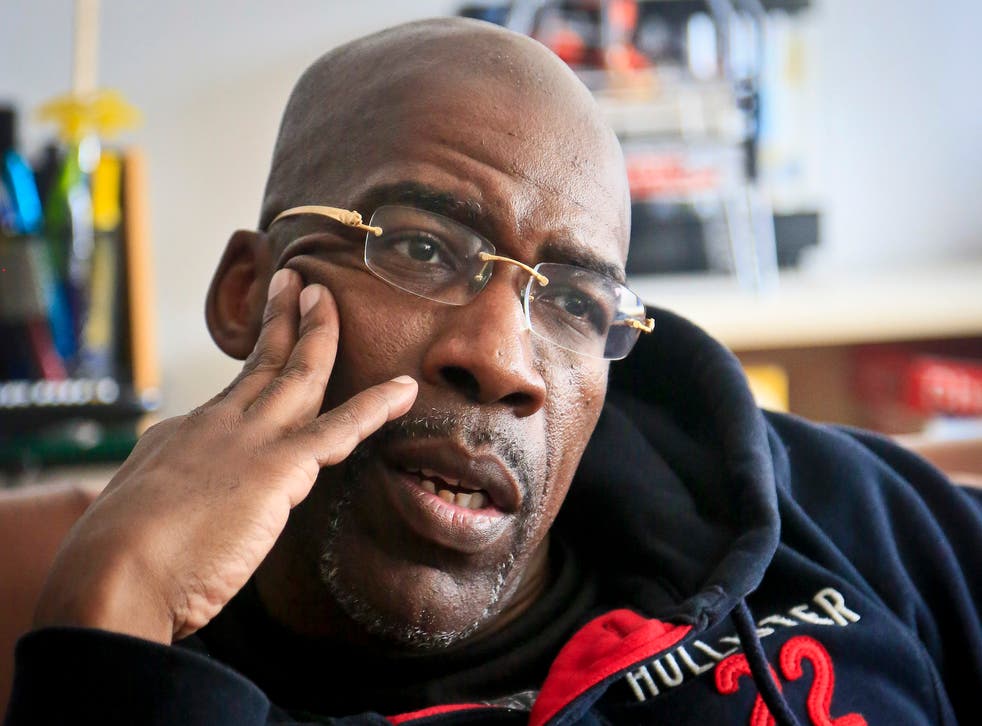 Jonathan Fleming will receive $6.25 million from New York City after wrongfully spending 25 years in prison.
Mr Fleming, 51, originally sued the city for $162 million after he was wrongfully convicted of fatally shooting Darryl Rush in Brooklyn in 1989. He settled with New York City for $6.25 million.
Newly discovered evidence — a phone receipt — proved that Mr Fleming was vacationing with his family at Disney World in Bay Lake, Florida during the time of the murder.
Mr Fleming was released from custody with no job, home or plan — and had just $93 and food stamps to his name. He told The Guardian that he never gave up his faith in prison and despite the injustice, he isn't bitter or angry.
"I'm not angry. But I think about all the things I could have accomplished during that time and I come out to nothing. No housing. No nothing.
"I missed the opportunity to raise my sons to be young men. I missed being there with my mother. Her health is real bad and I know she doesn't have much time left since she is very ill. All those things were running through my head," he said.
Alex Sutaru, a stranger inspired by Mr Fleming's story, began an Indiegogo campaign to help him get on his feet. By end of the fundraiser, Mr Sutaru had raised nearly $50,000.
Register for free to continue reading
Registration is a free and easy way to support our truly independent journalism
By registering, you will also enjoy limited access to Premium articles, exclusive newsletters, commenting, and virtual events with our leading journalists
Already have an account? sign in
Join our new commenting forum
Join thought-provoking conversations, follow other Independent readers and see their replies