US neo-Nazi Joseph Franklin who targeted black and Jewish people in a nationwide killing spree executed in Missouri
63-year-old was convicted of seven other racially motivated murders after killing Gerald Gordon in a sniper shooting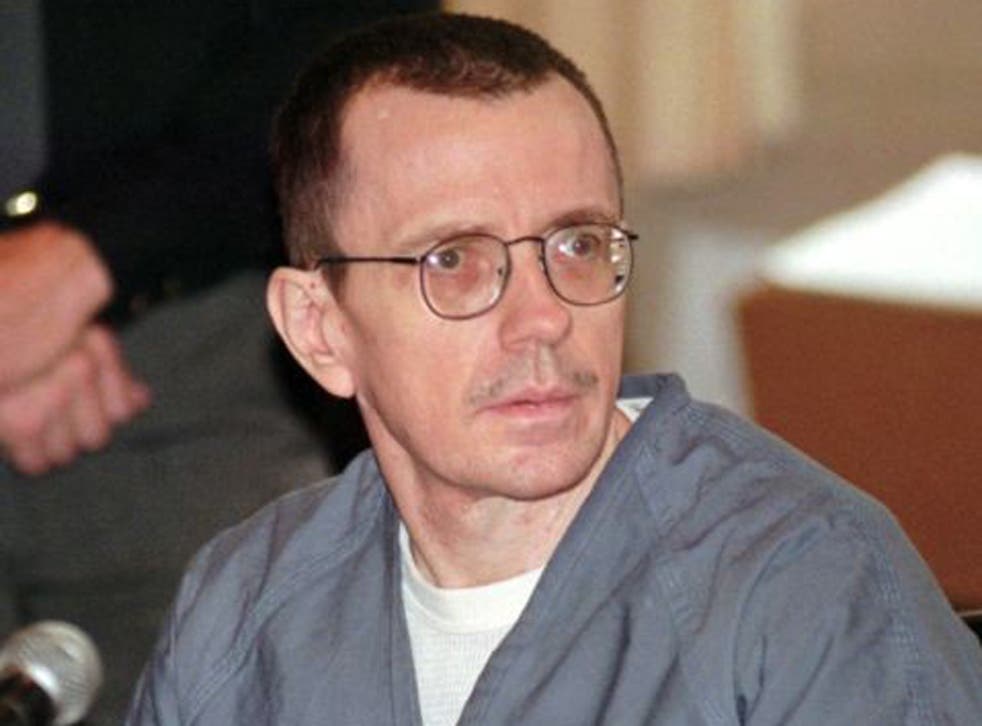 Joseph Paul Franklin, a white supremacist who targeted blacks and Jews in a cross-country killing spree from 1977 to 1980, was today put to death in Missouri, the state's first execution using a single drug, pentobarbital.
Franklin, 63, was executed at the state prison in Bonne Terre for killing Gerald Gordon in a sniper shooting at a suburban St. Louis synagogue in 1977. Franklin was convicted of seven other murders across the country and claimed responsibility for up to 20 overall, but the Missouri case was the only one that brought a death sentence.
Franklin, 63, was sentenced to die at 12.01am (05.01 GMT) today for killing 42-year-old Gordon in a sniper attack outside a synagogue in 1977 but he was granted a delay of execution just hours before his scheduled death.
The murder of Gordon was one of as many as 20 killings committed by Franklin, who targeted blacks and Jews in a cross-country spree from 1977 to 1980.
He was convicted of seven other murders, but the Missouri case was the only one resulting in a death sentence. Franklin also has admitted to shooting and wounding civil rights leader Vernon Jordan and Hustler magazine publisher Larry Flynt, who has been paralysed from the waist down since the 1978 attack.
Franklin confessed to targeting the porn baron because of a double page spread published in Hustler showing a black man and a white woman together.
But in an interview with the St. Louis Post-Dispatch on Monday, Franklin, who has been incarcerated since 1980, insisted he no longer hates black people or Jews.
Judge Nanette Laughrey had ruled on a lawsuit filed by Franklin and 20 other death row inmates challenging Missouri's decision to use a single drug, pentobarbital, arguing it would violate a constitutional ban on unusual and cruel forms of punishment. Franklin had been scheduled to die today.
The ruling criticises the timing of the changes to how the state administers capital punishment, looking specifically at the plan to use the drug for the first time ever.
The judge described the execution protocol and the manner in which it has changed repeatedly as a "frustratingly moving target."
"Throughout this litigation, the details of the execution protocol have been illusive at best," the judge wrote.
"Given the irreversible nature of the death penalty and plaintiffs' medical evidence and allegations, a stay is necessary to ensure that the defendants' last act against Franklin is not permanent, irremediable cruel and unusual punishment in violation of the Eighth Amendment."
The state appealed the ruling to the 8th US Circuit Court of Appeals, though it wasn't clear how quickly that court would rule. A second federal judge, weighing a separate appeal contesting Franklin's competency to be executed based on his mental illness, also granted a delay and said the issue needs "a meaningful review".
Franklin's attorney, Jennifer Herndon, said earlier the execution warrant allowed it to be carried out anytime today.
She said Franklin, who had been diagnosed as mentally ill, did not seem to fully understand the stay.
"He was happy," she said. "I'm not really convinced that he totally understands that he was going to die."
Like other states, Missouri has previously used a cocktail of three-drugs to conduct executions. But drugmakers were reluctant to sell those drugs to prisons and corrections departments, so in 2012 Missouri announced a new one-drug execution protocol using propofol.
But Gov. Jay Nixon ordered the Missouri Department of Corrections to produce a new drug after an outcry from the medical profession over planned use of the popular anesthetic in an execution. Most propofol is made in Europe, and the European Union had threatened to limit exports of it.
Nixon spokesman Scott Holste had no immediate comment about the ruling.
Additional reporting by Associated Press
Join our new commenting forum
Join thought-provoking conversations, follow other Independent readers and see their replies