Insight into horrors of Nazi-occupied Poland revealed in newly discovered journal
Jewish teenager Renia Spiegel kept the diary from 1939 until 1942 until she was found hiding in an attic and shot
Sunday 25 March 2018 18:04 Comments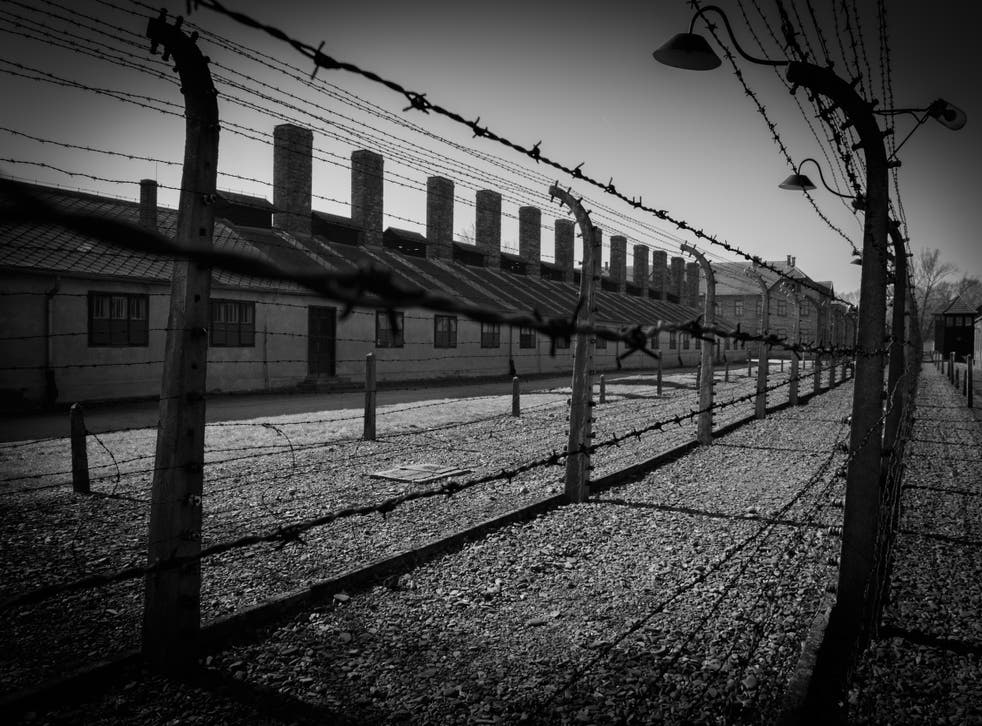 An insight into the horrors of life in Nazi-occupied Poland has been revealed in a newly discovered journal that has drawn comparison to Anne Frank's diary.
Writings kept by then teenager Renia Spiegel from 1939 until 1942 detailed what life was like as the Nazis invaded large parts of Europe.
Renia, a Jewish student, had been separated from her parents and sister and was hiding in an attic in a Jewish ghetto.
The journal, which is almost 700 pages, was lost in 1942 and reappeared in New York in the late 1960s, according to the New York Post.
It was in possession of Renia's younger sister, Elizabeth Bellak, 87, who is hoping to share her story with the entire world.
Extracts from the diary provide a detailed portrayal of life for Renia during the occupation.
"Wherever I look there is bloodshed," Renia wrote on 7 June 1942. "There is killing, murder. God, for the umpteenth time I humble myself in front of you, help us, save us! God, let us live, I beg you. I want to live!
"I had so little of life; my life has been so petty, so unimportant, so small. Today I worry about being ugly, tomorrow I might stop thinking forever."
A month later, Renia, her grandparents and her sister Elizabeth were rounded up.
"Today at 8 o'clock we have been shut away in the ghetto. I live here now; the world is separated from me and I'm separated from the world."
On 28 July 1942, Renia along with her boyfriend's parents were hidden in the attic of her boyfriend's uncle's building.
In her final diary entry, Renia pleaded with God to protect them.
"Hear O Israel, save us, help us! You have kept me safe from bullets and bombs, from grenades, help me to survive, help us!"
World news in pictures

Show all 50
Two days later, on 30 July 1942, Nazis surrounded the building and Renia and her boyfriend's parents were taken outside. All three were shot dead in front of the building.
Renia's boyfriend returned to the house a day later and found the diary. He added the final entry.
"Three shots! Three lives lost!" he wrote. "It happened last night at 10.30pm. Fate has decided to take my dearest ones away from me. My life is done. All I can hear are shots, shots . . . Shots! My dearest Renia, the last chapter of your diary is complete."
The journal has been published in Poland already and has drawn comparison to Anne Frank's diary.
It is now being translated into English and a documentary is in the works about Renia's life.
Register for free to continue reading
Registration is a free and easy way to support our truly independent journalism
By registering, you will also enjoy limited access to Premium articles, exclusive newsletters, commenting, and virtual events with our leading journalists
Already have an account? sign in
Join our new commenting forum
Join thought-provoking conversations, follow other Independent readers and see their replies