Judge jails domestic abuse victim for failing to testify against her attacker
Jerri Collins faces criticism for sentencing her to three days in prison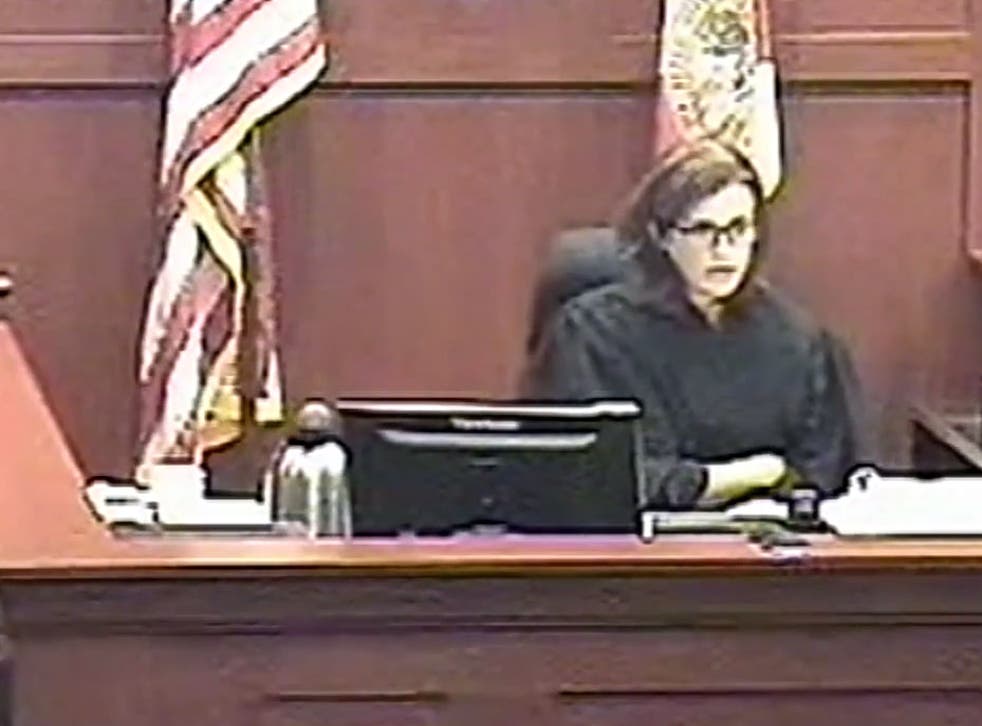 A judge has been criticised for "bullying" a domestic abuse victim and sentencing her to jail, after she failed to arrive at court to testify against her alleged attacker.
Video footage released by WFTV shows Florida Judge Jerri Collins lash out at the victim as she tearfully told the court she missed giving her testimony due to "depression" and "anxiety".
The judge replied: "You think you're going to have anxiety now? You haven't even seen anxiety."
She then sentenced the woman to three days in jail on Tuesday, despite also having the option to fine her or give her community service.
The victim was due to appear at Seminole County court on an earlier date to testify against her attacker but failed to arrive.
The man, who is the victim's ex-boyfriend, is accused of choking the woman and threatening her with a kitchen knife in front of their one-year-old child in April.
According to the video footage, he has a "prior criminal history of domestic violence".
Her attacker was given a reduced sentence of 16 days in jail because a key witness did not testify.
The victim was reduced to tears as she told the judge she failed to turn up at court because she had tried to drop the charges in a bid to move on with her life.
She said she was undertaking therapy following the abuse, telling the court: "I'm just trying to move on with my life."
"I'm just not in a good place right now."
In reply the judge said: "Violating your court order did not do anything for you.
"I find you in contempt of court. I hereby sentence you to three days in the county jail."
The video concludes with the woman crying: "I have a one-year-old son and I'm trying to take care of him by myself.
"I'm begging you, please, please don't."
The judge has been described as a "bully" by domestic abuse campaigners.
Cindy Southworth, executive vice president of the National Network to End Domestic Violence told the Huffington Post: "I understand how frustrating it is for prosecutors without certain evidence and testimony, but the solution is never to threaten or bully the victim.
"She's scared to testify. And that judge sealed the deal -- she's never calling 911 again."