Judge who asked alleged rape victim if she tried to 'close her legs' charged with misconduct
'Do you know how to stop somebody from having intercourse with you?'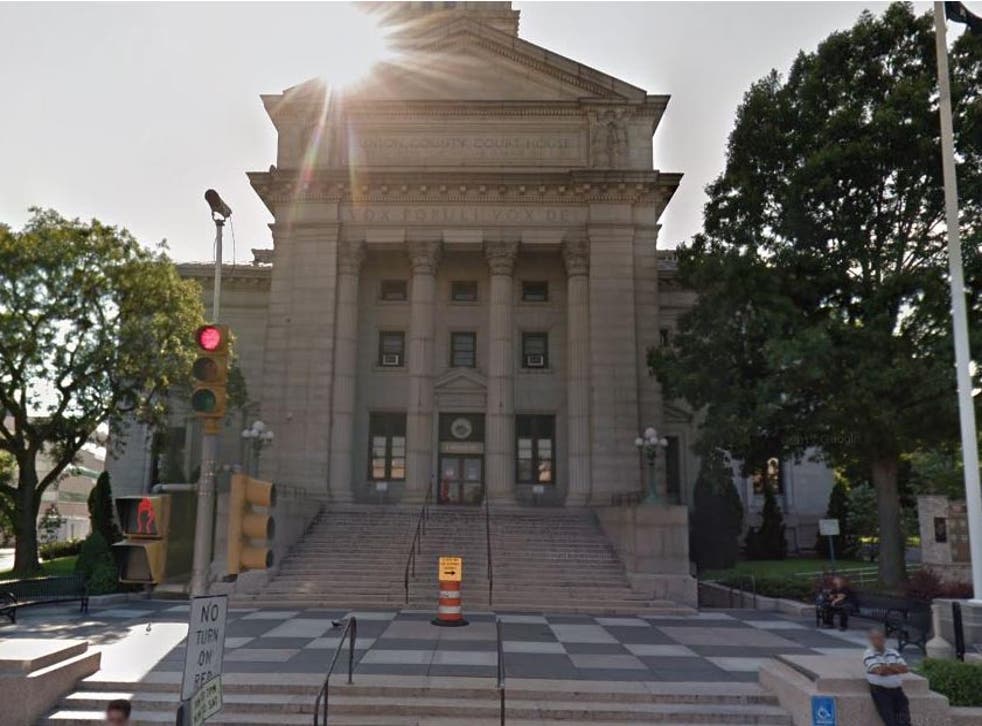 A judge who asked a woman if she tried to "close her legs" during an alleged rape has been charged with misconduct.
State Superior Court Judge John Russo made the comment during a 2016 hearing in which a woman was seeking a restraining order against a man she accused of forcing her to have sex.
"Do you know how to stop somebody from having intercourse with you?" the judge asked, according to a transcript contained in the complaint alleging judicial misconduct.
When the woman said she did, and that one way was to flee, Mr Russo continued: "Close your legs? Call the police? Did you do any of those things?"
The complaint he "mistreated the victim" is just one of four violations the New Jersey judge has been charged with by the Supreme Court Advisory Committee on Judicial Conduct.
Another allegation says Mr Russo failed to recuse himself from a case involving a couple he acknowledged knowing personally.
"Judge Russo looks forward to a public hearing in which he will be able to respond to the allegations against him," the judge's lawyer, David Corrigan, said. "We have respect for the process as well as the advisory committee on judicial conduct, and therefore won't comment further."
Mr Corrigan said his client has 20 days to respond to the complaint, but that a hearing was likely to not take place for several months.
Following the hearing, the committee will then advise the state Supreme Court as to what public disciplinary action should be taken, if any.
World news in pictures

Show all 50
Mr Russo has been barred from his judicial duties since April last year over a series of separate allegations, according to Asbury Park Press.
Judge Marlene Lynch Ford revealed she barred her colleague from the bench after his law clerk claimed he threw a file at her and accusations he treated litigants badly.
He also refused to take a mental health evaluation ordered by Ms Ford.
Register for free to continue reading
Registration is a free and easy way to support our truly independent journalism
By registering, you will also enjoy limited access to Premium articles, exclusive newsletters, commenting, and virtual events with our leading journalists
Already have an account? sign in
Register for free to continue reading
Registration is a free and easy way to support our truly independent journalism
By registering, you will also enjoy limited access to Premium articles, exclusive newsletters, commenting, and virtual events with our leading journalists
Already have an account? sign in
Join our new commenting forum
Join thought-provoking conversations, follow other Independent readers and see their replies