Judge resigns after 1,000 nude photos of male defendants found on his computer
The judge allegedly asked former defendants to serve 'community service' at his house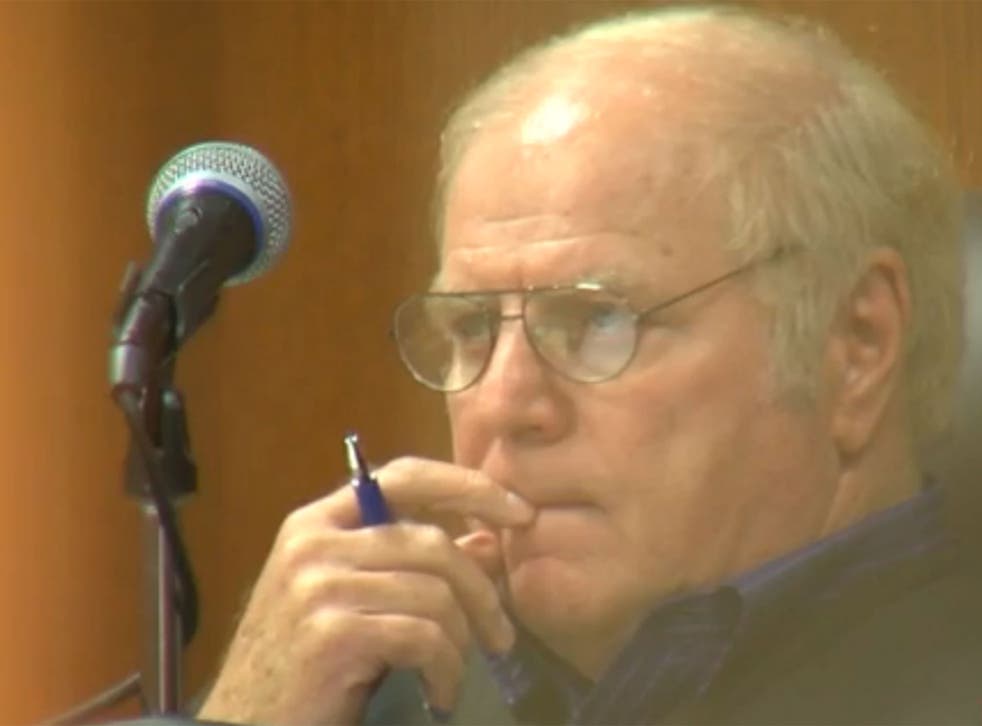 A judge has resigned after investigators said they found thousands of nude photos of male defendants on his computer.
It is alleged that Cross County District Judge Joseph Boeckmann, 69, of Arkansas, exchanged sex for more lenient sentences.
The judge was suspended in November 2015, pending an investigation by the Arkansas Supreme Court, following allegations against him from former defendants.
The judge has not yet commented on the accusations but issued a denial in December.
On Monday, documents by the investigating Arkansas Judicial Discipline and Disability Commission showed more than 1,000 images of naked or partly naked men from Boeckmann's personal computer had been found and the Commission expected to find at least 3,000 more. Many of the photographs were allegedly taken at the judge's house.
A letter from the Commission to Boeckmann's lawyers, published on NBC, said: "They [the images] all depict young men, many naked who are in various poses inside the judge's home and outside in his yard." In addition, it said many of the men photographed had appeared before Boeckmann as defendants and received cheques from him.
World news in pictures

Show all 50
Furthermore, the letter alleges the judge practiced bondage on the men: "There are numerous photos of naked young men bending over after an apparent paddling… The paddle appears in photographs and has been identified by witnesses as belonging to the judge" The letter also requested the judge did not "destroy [or] otherwise dispose of this paddle".
In some cases, cash was allegedly given by Boeckmann to the men and they were often told they had to serve "community service" at his home.
While some of the men photographed have been identified, the Commission is still looking for others.
Documents filed to the Commission catalogued a series of allegations against the judge by his former defendants, including one who was under 18, according to the broadcaster.
One man alleged he had a "sexual relationship" with the judge as he was given extensions on paying fines.
Another person, identified only as 'WM', said Boeckmann reduced a minor traffic infraction and asked WM to come to his home with three bags of beer. "Boeckmann informed WM that he needed WM to pull 2 cans from the bags and bend over as if he were picking up the cans," the documents said.
In his resignation letter, Boeckmann said he would never again "seek employment as a local, county or state employee or public servant in the state of Arkansas."
Register for free to continue reading
Registration is a free and easy way to support our truly independent journalism
By registering, you will also enjoy limited access to Premium articles, exclusive newsletters, commenting, and virtual events with our leading journalists
Already have an account? sign in
Register for free to continue reading
Registration is a free and easy way to support our truly independent journalism
By registering, you will also enjoy limited access to Premium articles, exclusive newsletters, commenting, and virtual events with our leading journalists
Already have an account? sign in
Join our new commenting forum
Join thought-provoking conversations, follow other Independent readers and see their replies