Canadian judge who asked alleged rape victim why she didn't 'just keep knees together' resigns
Justice Robin Camp also told complainant 'pain and sex sometimes go together' and called her 'the accused' on several occasions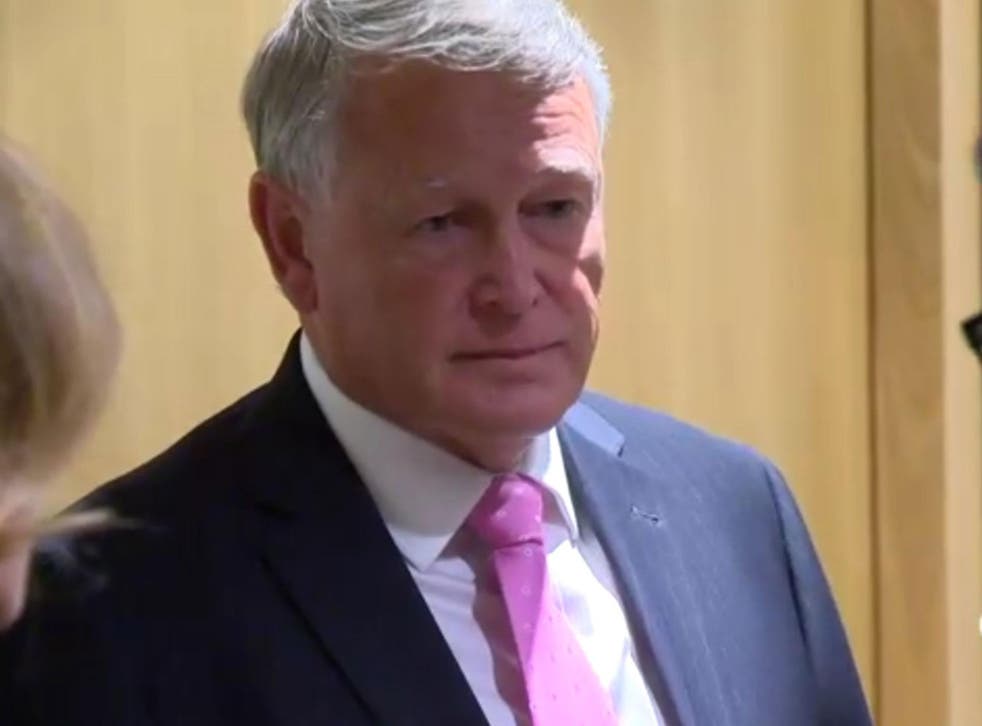 A Canadian judge who asked an alleged rape victim why she could not "just keep your knees together" has resigned.
Justice Robin Camp said he would stand down in a statement released through his lawyer after a 15-month review concluded he was guilty of victim-blaming throughout the trial.
Mr Camp also incorrectly referred to the woman as "the accused" on several occasions, and asked why she did not "just sink your bottom" into a bathroom sink to avoid the rape.
"Judges are expected to demonstrate knowledge of social issues, and awareness of changes in social values, humility, tolerance and respect for others," the council said in its report.
"Those are the very qualities that sustain public confidence in the judiciary.
"Council decided that the judge's conduct was so manifestly and profoundly destructive of the concept of impartiality, integrity and independence of the judicial role that the judge was rendered incapable of executing the judicial office."
Alexander Wagner stood trial in Calgary in 2014 accused of sexually assaulting a woman, then aged 19, as she sat in a bathroom sink in 2011.
In more than 1,000 pages in transcripts from the trial, released last year, Mr Camp asks: "Why didn't you just sink your bottom down into the basin so he couldn't penetrate you?"
After the alleged victim answered that she "was drunk" he asked: "And when your ankles were held together by your jeans, your skinny jeans, why couldn't you just keep your knees together?"
Mr Camp also told her "pain and sex sometimes go together".
The review findings, released on Wednesday, found Mr Camp at times addressed the complainant – a young indigenous woman who was homeless at the time of the alleged rape – "in a manner that was at times condescending, humiliating and disrespectful".
Rape survivor shares stage with the man who raped her to tell her story
Four of the council's 23 members wanted Mr Camp, who will resign today, only to be temporarily suspended.
His lawyer Frank Addario had said: "Removal is not necessary to preserve public confidence in this case.
"Justice Camp's misconduct was the product of ignorance, not animus. He has worked hard to correct his knowledge deficit."
Mr Wagner was ultimately found not guilty in 2014 and again not guilty after a retrial last year.
One of Britain's top judges last year castigated a sexual assault victim for "foolishness" for getting drunk on the night of the attack.
The rape retrial last year of footballer Ched Evans took the controversial step of bringing in the alleged victim's ex-boyfriends to describe her sexual habits.
Join our new commenting forum
Join thought-provoking conversations, follow other Independent readers and see their replies