Judge rules Michelle Carter can face manslaughter charges for encouraging boyfriend to commit suicide
The judge dismissed the appeal at Juvenile Court in New Bedford, Massachusetts
Justin Carissimo
Thursday 24 September 2015 15:32 Comments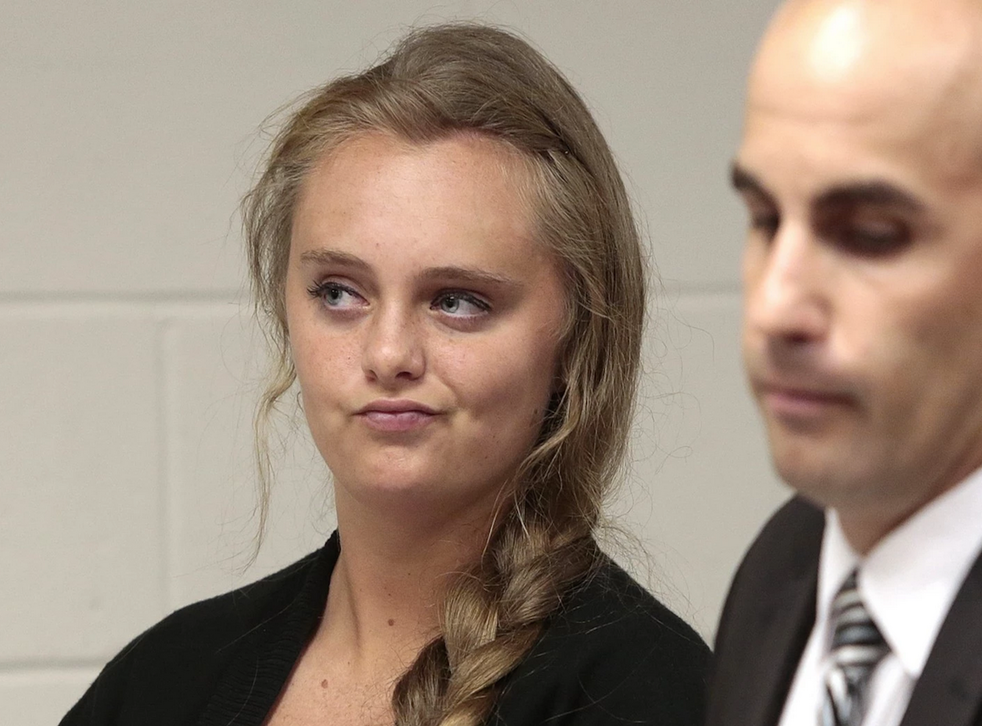 The Massachusetts teen who allegedly encouraged her boyfriend to take his own life will face manslaughter charges, a juvenile court judge ruled on Wednesday.
Carter, 18, is being charged in the death of her boyfriend Conrad Roy III, 18, for sending him dozens of texts encouraging him to commit suicide.
Judge Bettina Borders made the decision after reviewing evidence that cited Carter on the phone with Roy for nearly 45 minutes while he was inhaling carbon monoxide and she did not call 911, WCVB reported.
The judge also pointed to text messages Carter allegedly sent to her friend admitting that she told the teen to get back into his truck when he had second thoughts on taking his life.
"The Grand Jury could find probable cause that her failure to act within the 45 minutes, as well as her instruction to the victim to get back into the truck after he got out of the truck, caused the victim's death," the judge said.
A pretrial hearing is scheduled for 30 Novemeber.
Register for free to continue reading
Registration is a free and easy way to support our truly independent journalism
By registering, you will also enjoy limited access to Premium articles, exclusive newsletters, commenting, and virtual events with our leading journalists
Already have an account? sign in
Join our new commenting forum
Join thought-provoking conversations, follow other Independent readers and see their replies