Judge who asked alleged rape victim why she 'couldn't keep her knees together' says he shouldn't be sacked
'He made me hate myself and made me feel like I was some kind of slut'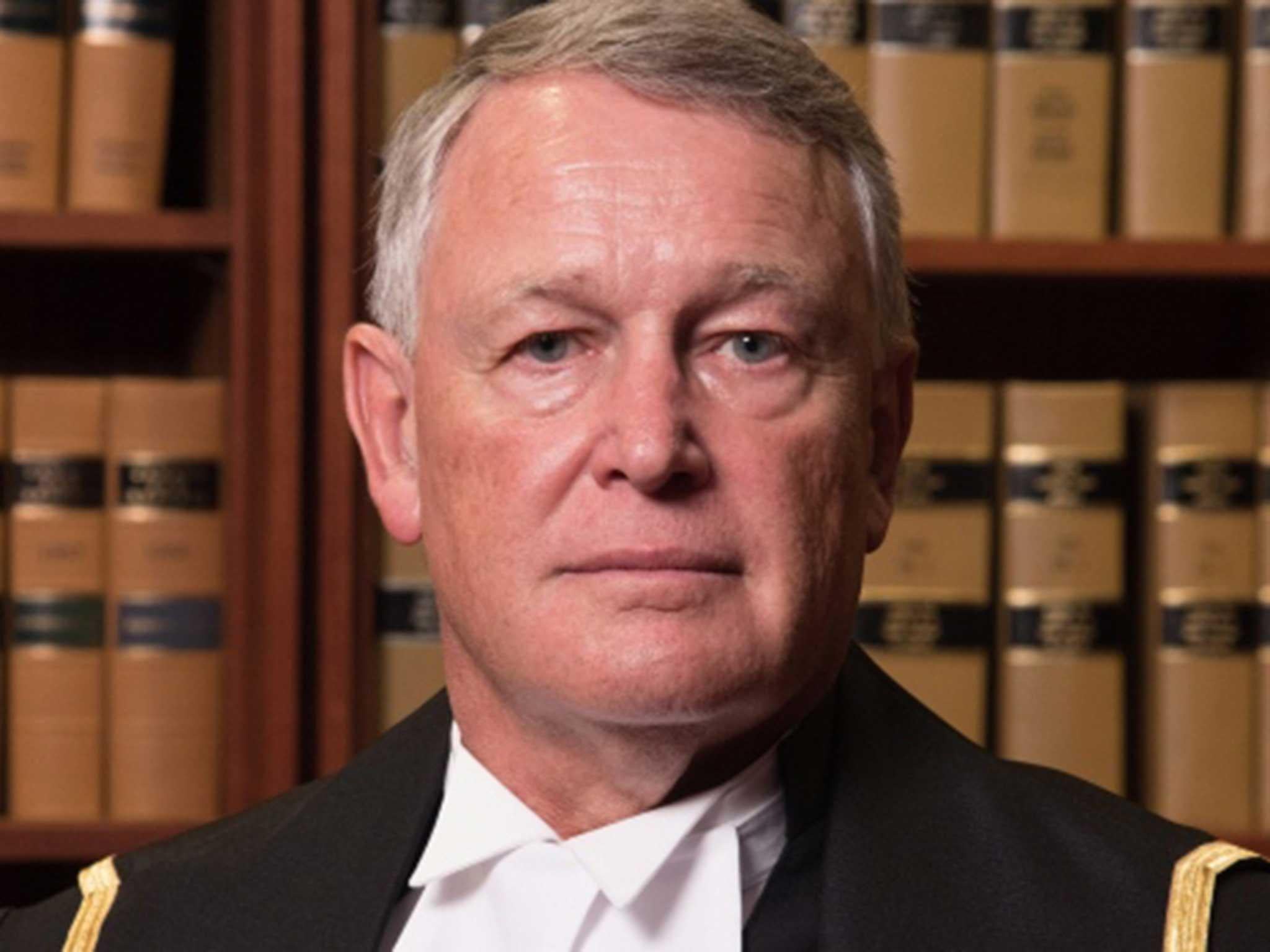 A judge who asked an alleged sexual assault victim why she could not "just keep her knees together" or put her "ass in the sink" has insisted he shouldn't be sacked.
Justice Robin Camp is undergoing a disciplinary hearing after sparking outrage with his comments at a provincial Calgary court in 2014.
During the hearing before the Canadian Judicial Council on Tuesday, the alleged victim said his comments "made me hate myself" and led her to consider suicide.
Justice Camp also said to the alleged victim "pain and sex sometimes go together" and referred to her as "the accused" during the trial.
The comments led to the trial being scrapped and a new one to try the accused rapist, Alexander Scott Wagar, was ordered.
Although he was suspended, Justice Camp defended his position as a judge, but said he would apologise for his remarks.
The judge has also received training from a Justice of a different court, a psychologist and a sexual assault legal expert.
Allegations against Justice Camp, brought by four law professors, contend his comments reflected an "antipathy towards legislation designed to protect the integrity of vulnerable witnesses"; "engaged in stereotypical or biased thinking" and "asked questions of the complainant witness reflecting reliance on discredited, stereotypical assumptions" of how a sexual assault victim should behave.
During the hearing, the alleged victim, 24, said of Justice Camp's treatment: "He made me hate myself and he made me feel like I should have done something ... that I was some kind of slut.
"He made comments: Why didn't I close my legs or knees or put my ass in the sink. What did he get out of asking those kinds of questions? What did he expect me to say to something like that?
Countries where sexual violence has become a way of life
Show all 19
"I felt ill and dizzy and I hoped I would faint just so he would stop. I was so confused during the trial.
"I'm so disappointed and sad about the system. My biggest worry is the victims who will never come forward because of what they read in the newspaper about Justice Camp's words."
Women's rights campaigners have said the case is a prime example of why women fear to report cases of sexual abuse.
But Justice Camp plans to defend himself at the hearing. A notice of response to the allegations against him said Justice Camp "agrees that these comments were insensitive and inappropriate".
The notice added: "[Justice Camp] believes he can make a positive contribution as a member of the Canadian judiciary. He will strive to keep improving and to keep learning.
"He believes his training, counselling and this process as a whole have left him better equipped to judge cases with the empathy, wisdom and sensitivity to social context to which all judges aspire.
"He now understands that some of his prior thinking was infected by stereotypical beliefs and discredited myths."
Hearings before the Canadian Judicial Council are rare. "The council was created in 1971 and since that time there have been 11 public inquiries, so it's not a common occurrence," said Johanna Laporte, a spokeswoman for the Council, to The Star.
She added: "We do receive a number of complaints regarding judicial conduct per year but not all of them go to the public inquiry stage."
The hearing continues.
Join our commenting forum
Join thought-provoking conversations, follow other Independent readers and see their replies