Former Fox News anchor Juliet Huddy claims Donald Trump tried to kiss her in a lift
'He said goodbye to me in an elevator while his security guy was there, rather than kiss me on the cheek he leaned in to kiss me on the lips,' says Ms Huddy
Maya Oppenheim
Sunday 10 December 2017 14:29 Comments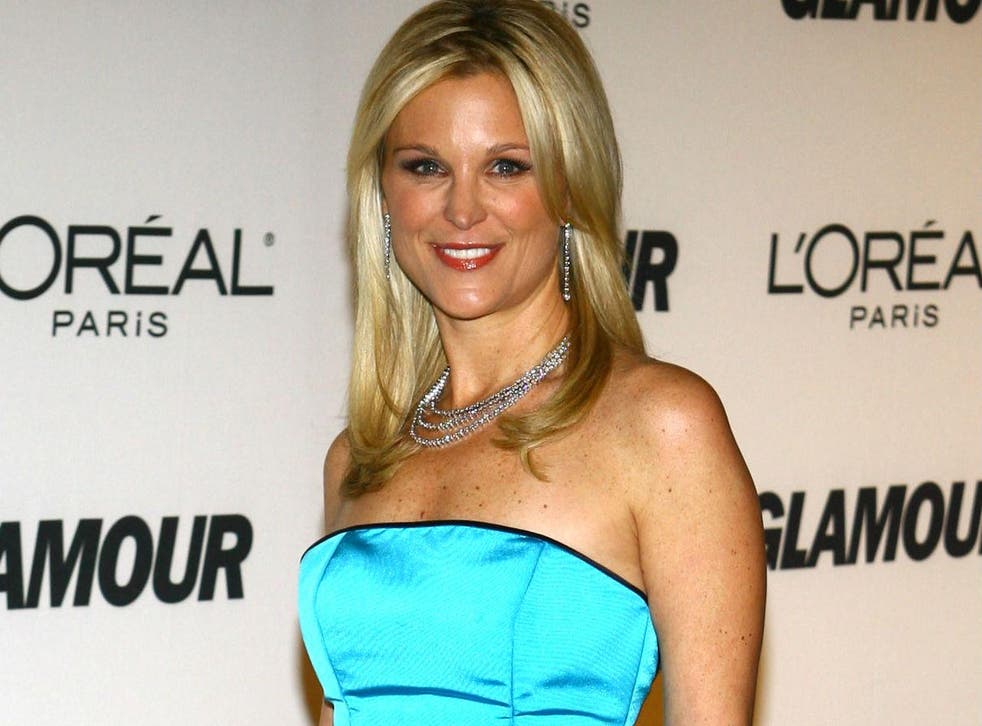 A former Fox News anchor has claimed President Donald Trump tried to kiss her in a lift inside Trump Tower.
Juliet Huddy said the alleged incident took place after the pair had lunch together in the 58-storey skyscraper, which is the headquarter of The Trump Organisation, in either 2005 or 2006.
President Trump married First Lady Melania Trump in Florida in January 2005.
Ms Huddy, who now hosts a radio show on US station WABC Radio, claimed Mr Trump leaned in for a kiss on the lips rather than the cheek when the pair said goodbye.
She claimed President Trump made a joke about the alleged incident when appearing on her show at a date, saying: "I tried hitting on her but she blew me off".
"He took me for lunch at Trump Tower, just us two. He said goodbye to me in an elevator while his security guy was there, rather than kiss me on the cheek he leaned in to kiss me on the lips," she said on a podcast called Mornin!!! With Bill Schulz. "I wasn't offended, I was kind of like, 'Oh my god'."
Protests erupt after Trump recognises Jerusalem as Israel's capital

Show all 22
She added: "I was surprised that he went for the lips. But I didn't feel threatened… he took me out to lunch to talk about maybe me doing something with The Apprentice. He used to watch Fox & Friends, the show I was hosting on the weekend."
"Whatever, everything was fine. It was a weird moment. He never tried anything after that, and I was never alone with him."
The former TV anchor said President Trump joked about the alleged incident when he later made an appearance on her show.
She said: "Trump was a guest and he came on stage. He said, to the audience and producers, not on camera, 'I tried hitting on her but she blew me off.' He was laughing."
Ms Huddy has since said the alleged incident, first revealed in the New York Post's Page Six column, did take place but attempt to downplay it.
She tweeted: "Re: Page Six story: Yes, it's true. And though I'm offended by his comments on 'other matters' - as I said on @77WABCradio& @BillSchulz's show yesterday - I was neither threatened nor offended in elevator. End of story. Now, plz let me get back to @TheCrownNetflix."
Julie Roginsky, a former Fox News contributor, also supported Ms Huddy's claim.
"For all those who are doubting Juliet Huddy's story, please stop. She told me this story many years ago, well before Trump was running for anything. She has absolutely no agenda other than the truth here," she said.
Ms Huddy's claim shares parallels with those made by other women who allege Mr Trump made unwanted advances towards them. President Trump has consistently denied all allegations of historical sexual abuse or harassment brought by more than a dozen women since he became a candidate in the US election last year.
President Trump has come under heavy fire for the now infamous 2005 Access Hollywood tape which was leaked last year. In the tape, Mr Trump could be heard bragging about groping and making unwanted advances on women and saying he was such a "star" that he could grab women "by the pussy".
The former billionaire property tycoon initially attempted to dismiss the obscene and degrading comments as nothing more than "locker room" banter but later released a 90-second long apology for the remarks.
The Independent contacted the White House for comment.
Register for free to continue reading
Registration is a free and easy way to support our truly independent journalism
By registering, you will also enjoy limited access to Premium articles, exclusive newsletters, commenting, and virtual events with our leading journalists
Already have an account? sign in
Join our new commenting forum
Join thought-provoking conversations, follow other Independent readers and see their replies