Just 60 Syrian rebels are being trained by US to take on Isis
Ash Carter admitted that the Pentagon had fallen far behind on its plans to build a local army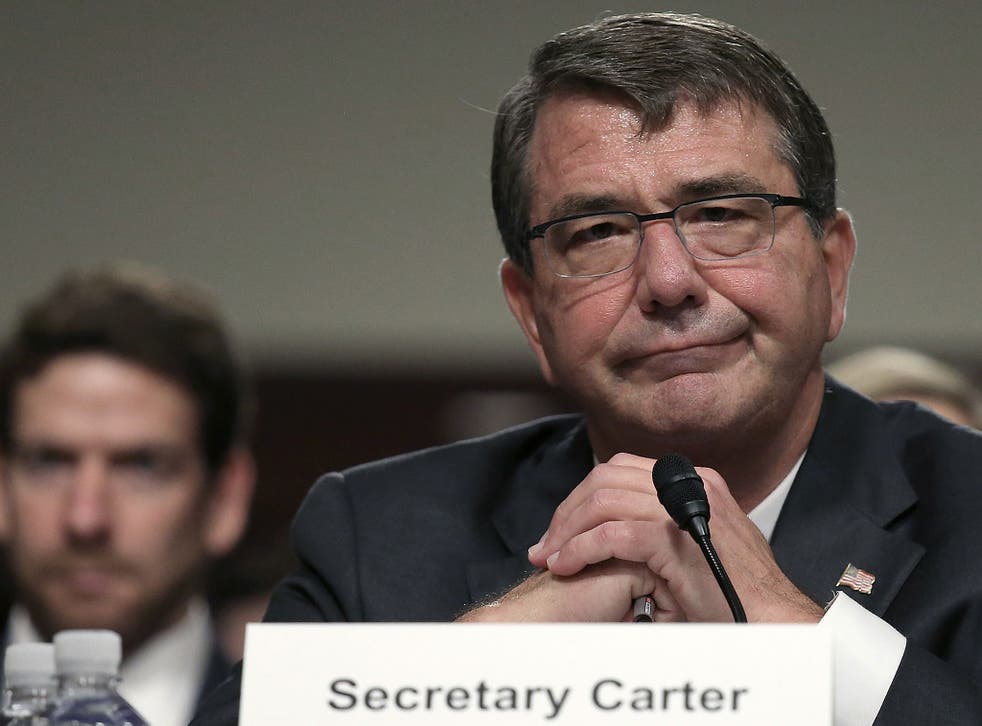 Just 60 Syrian rebels are receiving training from the US Army to fight Isis, it has emerged. Initial plans hoped for up to 5,400 recruits in a year.
The US's plan to build a Syrian opposition force to fight Isis forces has not been as successful as it imagined, falling far behind schedule with just 60 soldiers making it through the vetting process.
Thew US Secretary of Defense Ash Carter said that the figure was "much smaller than we were hoping for" when the programme launched in May this year. It was part of President Barack Obama's attempt to keep US troops off the front lines by getting locals to combat extremists.
"We'll do better ... and that number, 60, which is not impressive, will get ... larger over time," Carter told the Senate Armed Services Committee, adding that the United States was screening 7,000 potential recruits.
Carter said that they had to be very careful who was admitted into the training, which is being carried out in Jordan and Turkey.
Criteria included making sure they were willing to comply with laws of arms conflict and had not been involved in atrocities in the past, the Guardian reported.
Obama said in a press briefing on Monday that "We will do more to train and equip the moderate opposition in Syria," but did not expand.
Obama's critics seized on the figures as evidence that his strategy against Islamic State militants was failing in Syria and Iraq, where the US military has publicly criticized Baghdad for not providing enough trainees.
Some Syrian rebel leaders have said the force the United States is training risks sowing divisions among opposition forces and cannot succeed without directly targeting Syrian government forces.
The top Democrat on the committee, Senator Jack Reed, said Islamic State "remains the dominant force in western Syria."
"Absent a moderate opposition that is willing to and capable of taking territory from ISIL and holding it, any change in the status quo is unlikely," he said.
Obama has yet to say whether the United States will go beyond resupplying and financing the proxy force, and protect it with US fighter jets if it clashes with Syrian government forces. The United States is conducting near daily air strikes against Islamic State targets in Syria and Iraq.
Carter said he believed the Syrian recruits needed some US protection but said no decisions had been made on what that might entail.
Additional reporting by Reuters
Register for free to continue reading
Registration is a free and easy way to support our truly independent journalism
By registering, you will also enjoy limited access to Premium articles, exclusive newsletters, commenting, and virtual events with our leading journalists
Already have an account? sign in
Register for free to continue reading
Registration is a free and easy way to support our truly independent journalism
By registering, you will also enjoy limited access to Premium articles, exclusive newsletters, commenting, and virtual events with our leading journalists
Already have an account? sign in
Join our new commenting forum
Join thought-provoking conversations, follow other Independent readers and see their replies