Justice Department to investigate Comey's handling of Clinton email probe
The Justice Department's inspector general announced the inquiry on Thursday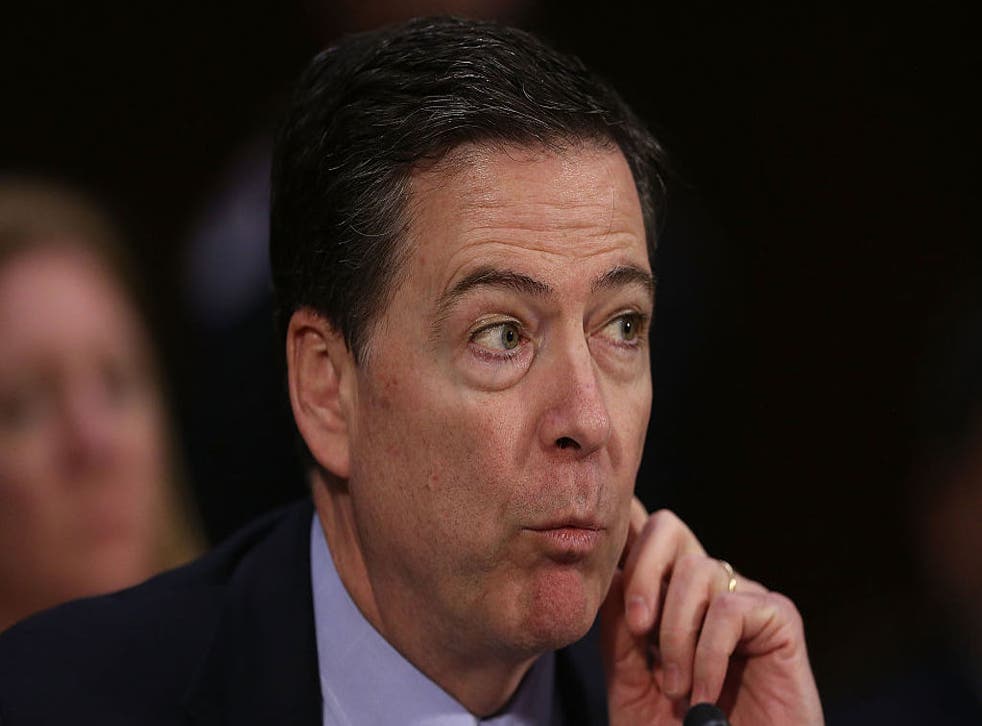 The Justice Department will review allegations that FBI Director James Comey mishandled the Hillary Clinton email investigation, the department's inspector general Michael Horowitz announced on Thursday.
In his statement, the inspector general explained the he made the decision after members of Congress complained that actions taken by the FBI and Justice Department were politically motivated.
Last July, Comey was criticized by Republicans for declining to recommend charges related to Clinton's use of a private email server during her time as secretary of state. And just 11 days before the 2016 presidential election, Comey wrote a letter reigniting the controversy—a move that Clinton blames for her election loss.
"Allegations that decisions regarding the timing of the FBI's release of certain Freedom of Information Act (FOIA) documents on October 30 and November 1, 2016, and the use of a Twitter account to publicize same, were influenced by improper considerations," Horowitz said in a statement.
Sources point to FBI office in New York City for Hillary Clinton leaks

Show all 8
Brian Fallon, the Clinton campaign's former press secretary and former Justice Department spokesman, told The New York Times that the probe is necessary to restore the reputation of the FBI.
"This is highly encouraging and to be expected, given Director Comey's drastic deviation from Justice Department protocol," he told the news outlet. "A probe of this sort, however long it takes to conduct, is utterly necessary in order to take the first step to restore the FBI's reputation as a nonpartisan institution."