Justice Department to investigate police killing of Alton Sterling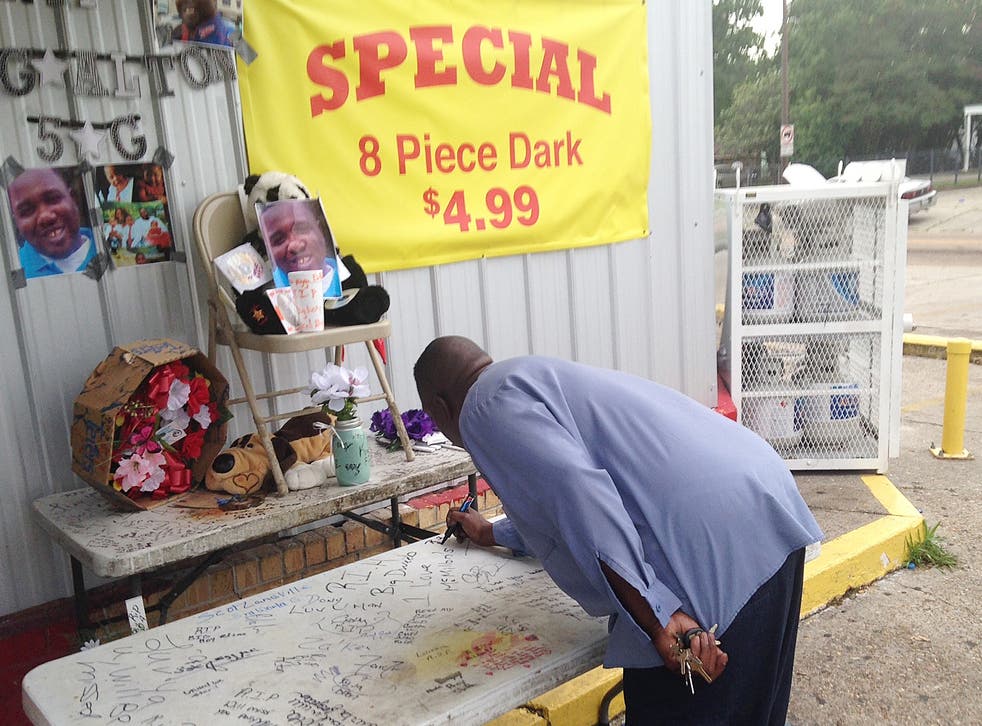 The US Department of Justice will investigate the death of Alton Sterling, a 37-year-old black man who was fatally shot by a police officer on Tuesday, Louisiana Governor John Bel Edwards has announced.
Governor Edwards told reporters on Wednesday that the Justice Department's civil rights division is now the lead agency investigating the altercation, which took place on Tuesday morning.
"Based on the footage of the video, I have very serious concerns," Governor Edwards said. "The video is disturbing to say the least."
Protests after Baton Rouge police fatally shoot Alton Sterling

Show all 10
Community leaders also held a press conference on Wednesday along with members of the Sterling family outside Baton Rouge City Hall.
Quinyetta McMillon, the mother of Sterling's 15-year-old son Cameron, gave an emotional statement condemning the officers for murdering her son's father.
"Regardless if you knew him or not, he is not what the mass media is making him out to be," McMillon said.
"This is a play to try and obscure the image of a man who simply tried to earn a living to take care of his children."
As she continued her statement, Cameron openly cried by his mother's side.
"As a mother, I have now been forced to raise a son who is going to remember what happened to his father, that I can't take away from him," McMillion added. "He is at an age of understanding. I hurt more for him and his loss as a parent. One of the greatest fears is to see your child hurt and know there's nothing you can do about it."
The Baton Rouge Police officers at the scene were later identified as Blane Salamoni, a four-year veteran and Howie Lake II, a three-year veteran with the force.
Register for free to continue reading
Registration is a free and easy way to support our truly independent journalism
By registering, you will also enjoy limited access to Premium articles, exclusive newsletters, commenting, and virtual events with our leading journalists
Already have an account? sign in