Judge who told alleged rape victim to 'keep her knees together' should lose his job, committee recommends
During an inquiry into the judge's behaviour, justice Robin Camp said: 'I was not the good judge I thought I was'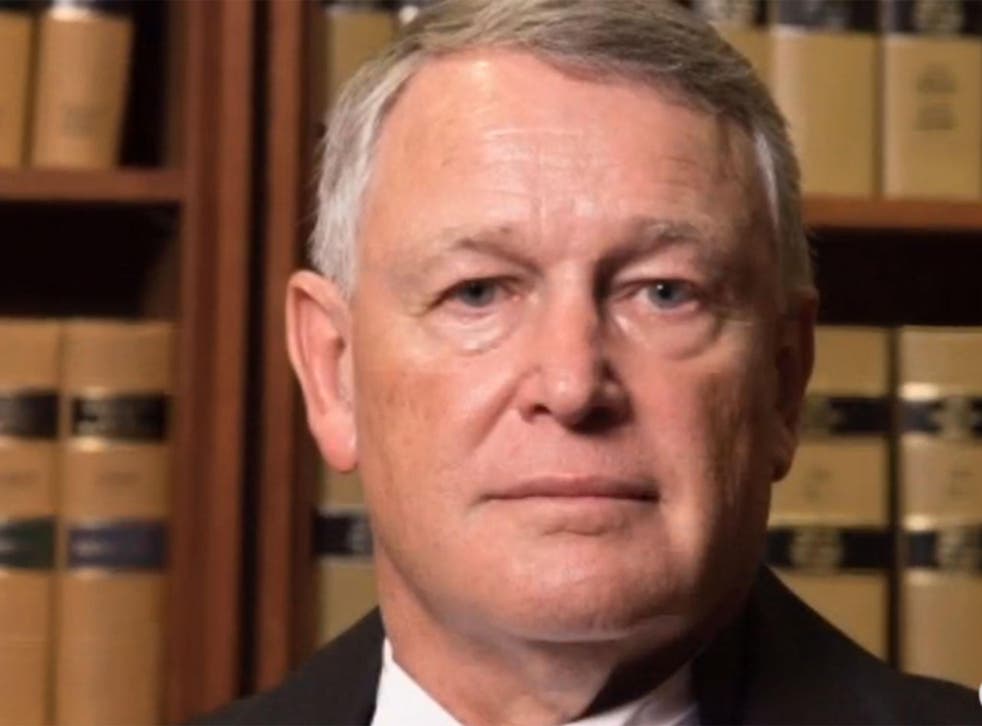 A judicial committee is calling for the removal of a Canadian judge who asked an alleged rape victim why she could not "keep her knees together".
Justice Robin Camp's comments, including that "pain and sex sometimes go together" in a 2014 rape trial, were strongly condemned by sexual assault victims and advocates.
Alberta's minister of justice complained to the national judicial council.
Mr Camp acquitted the accused, but the verdict was overturned and a new rape trail was ordered. The verdict is expected in January.
The committee called for an inquiry into the controversial comments towards the 19-year-old plaintiff, who Mr Camp mistakenly referred to as "the accused" several times during the trial.
She was allegedly raped on a bathroom sink, and he had told her that she could have prevented her attack "by sinking her bottom down into the basin".
The woman said she had thought about suicide as a result.
"He made me hate myself," she said.
Thousands march against sexism

Show all 5
The judicial committee's report said: "We conclude that Justice Camp's conduct … was so manifestly and profoundly destructive of the concept of the impartiality, integrity and independence of the judicial role that public confidence is sufficiently undermined to render the judge incapable of executing the judicial office."
"Accordingly, the inquiry committee expresses the unanimous view that a recommendation by council for Justice Camp's removal is warranted."
During the inquiry, Mr Camp said he had undergone sensitivity training and counseling with a superior court judge, a psychologist and an expert in sexual assault law.
"I was not the good judge I thought I was," he said, adding he had been "rude" and "facetious".
"I didn't realise the implication came with those words," he said.
His lawyer described him as a remorseful and complex human being, and removing him from the bench would send the wrong impression to other judges who sought to better themselves.
The committee acknowledged that Mr Camp had expressed remorse and had made a significant effort to repair his ways, but public confidence had been so damaged that he could not return to his position as a provincial court judge in Calgary.
Mr Camp will be able to make written submissions in his defense before the final decision is announced.
Only two judges have been removed from the bench by the council since it was created in 1971.
Join our new commenting forum
Join thought-provoking conversations, follow other Independent readers and see their replies