Justin Trudeau 'does not remember' allegedly groping journalist at festival 18 years ago
'I had a good day that day. I don't remember any negative interactions that day at all,' Canadian prime minister says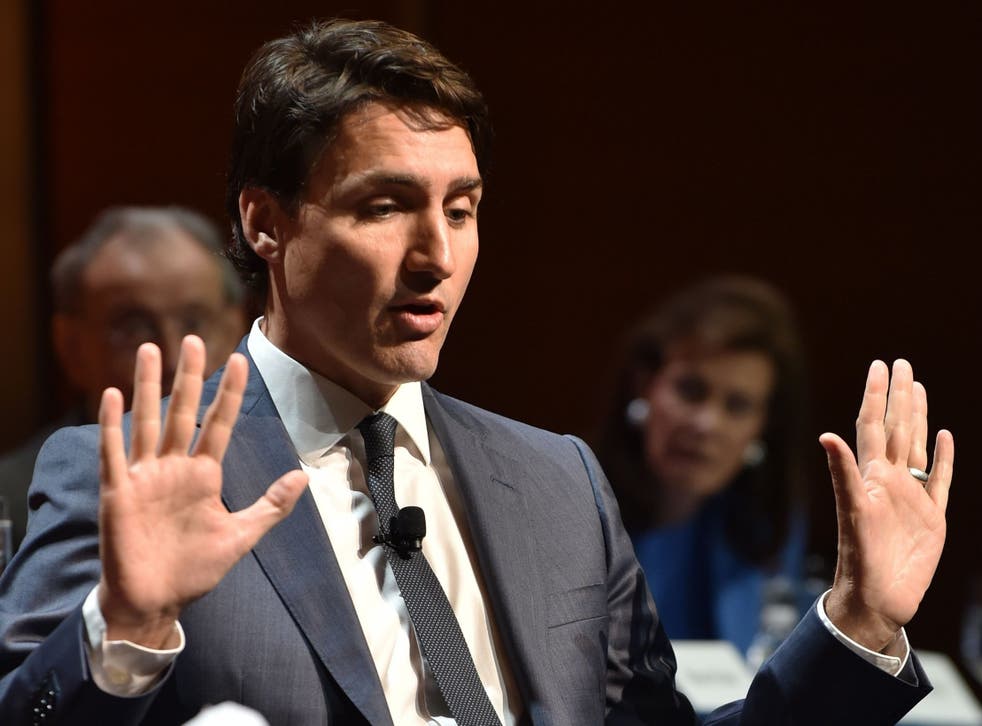 Justin Trudeau has publicly responded for the first time to allegations he groped a female journalist 18 years ago by saying he does not remember any "negative interactions".
The Canadian prime minister, who has previously said he has zero tolerance for sexual harassment, was questioned about the incident during a three-day tour to celebrate Canada Day.
He told reporters: "I remember that day well, it was an Avalanche Foundation event to support avalanche safety.
"I had a good day that day. I don't remember any negative interactions that day at all."
The allegation first appeared in an editorial in the Creston Valley Advance newspaper shortly after the Kokanee Summit Festival in Creston, British Columbia, on 4 August 2000.
Mr Trudeau, then a 28-year-old teacher, was quoted in the article as telling the female reporter: "I'm sorry, if I had known you were reporting for a national paper, I never would have been so forward."
The editorial asked: "Shouldn't the son of a former prime minister be aware of the rights and wrongs that go along with public socialising? Didn't he learn, through his vast experiences in public life, that groping a strange young woman isn't in the handbook of proper etiquette, regardless of who she is, what her business is or where they are?'
Mr Trudeau is well known for his support for gender equality, has written about raising his children to be feminists and has described sexual harassment as a "systemic problem". He has also suspended two Liberal MPs over allegations of misconduct.
His office said in a statement: "He has always been very careful to treat everyone with respect. his first experiences with activism were on the issue of sexual assault at McGill (university) and he knows the importance of being thoughtful and respectful."
The reporter who accused Mr Trudeau of groping her told CBC she was not interested in speaking about the allegation and asked not to be identified.
World news in pictures

Show all 50
Valerie Bourne, former publisher of the Advance, said: "My recollections of the conversation were that she came to me because she was unsettled by it. She didn't like what had happened.
"She wasn't sure how she should proceed with it because of course we're talking somebody who was known to the Canadian community. I would not classify it or qualify it as sexual assault."