Justin Trudeau defends open refugee policy to Donald Trump at meeting
Canadian Prime Minister hinted that his country would continue to welcome refugees without compromising national security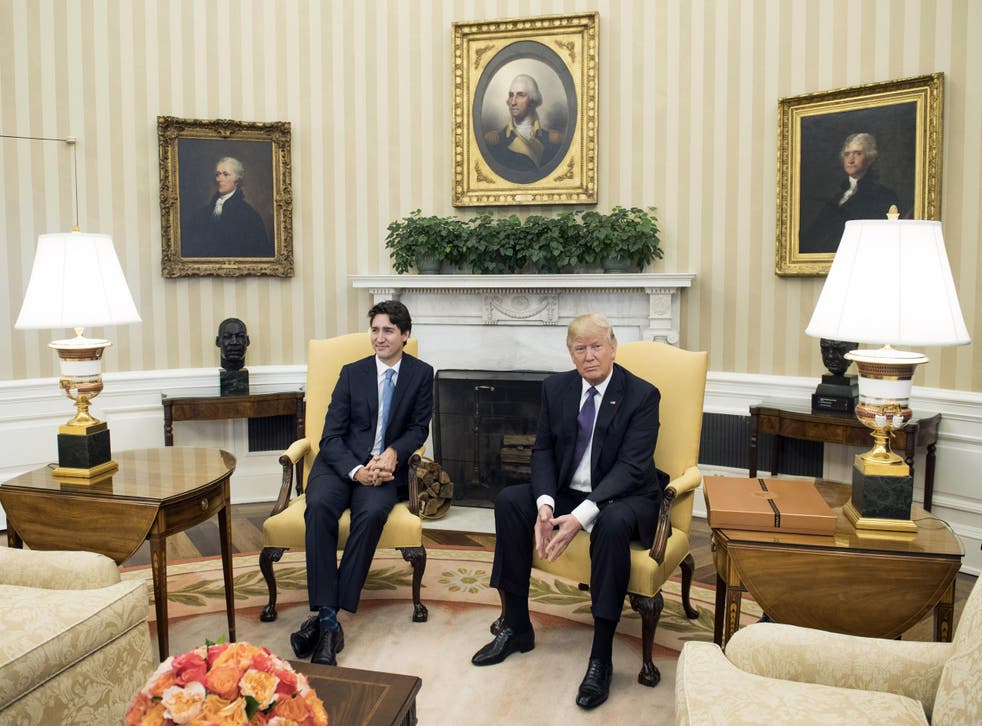 Justin Trudeau said the US and Canada would continue to be good neighbours but would "not agree on everything", referring to Donald Trump's executive order to ban people from seven Muslim-majority countries.
Although Mr Trudeau did not directly criticise the President for the Muslim ban, he made it clear that Canada would continue to welcome refugees without compromising national security.
He said that although the US and Canada had "fought and died together" and shared a long history, "there have been times where we have differed in our approaches and that's always been done firmly and respectfully."
"The last thing Canadians expect is for me to come down and lecture another country on how they choose to govern themselves," he continued.
"My role and responsibility is to continue to govern in such a way that reflects Canadians' approach and be a positive example in the world."
He added that Canada had welcomed 40,000 Syrian refugees last year. The US took in 12,500.
Mr Trump responded that he wanted to keep "the very bad ones out" in the name of national security.
He insisted, however, that the relationship between the two countries was "outstanding" and that the talks with Mr Trudeau would be "very, very productive".
Join our new commenting forum
Join thought-provoking conversations, follow other Independent readers and see their replies