Justin Trudeau facing pressure about Quebec independence after Brexit
He told reporters it is 'troublesome' to make parallels between different countries
Rachael Revesz
New York
Tuesday 28 June 2016 20:51 Comments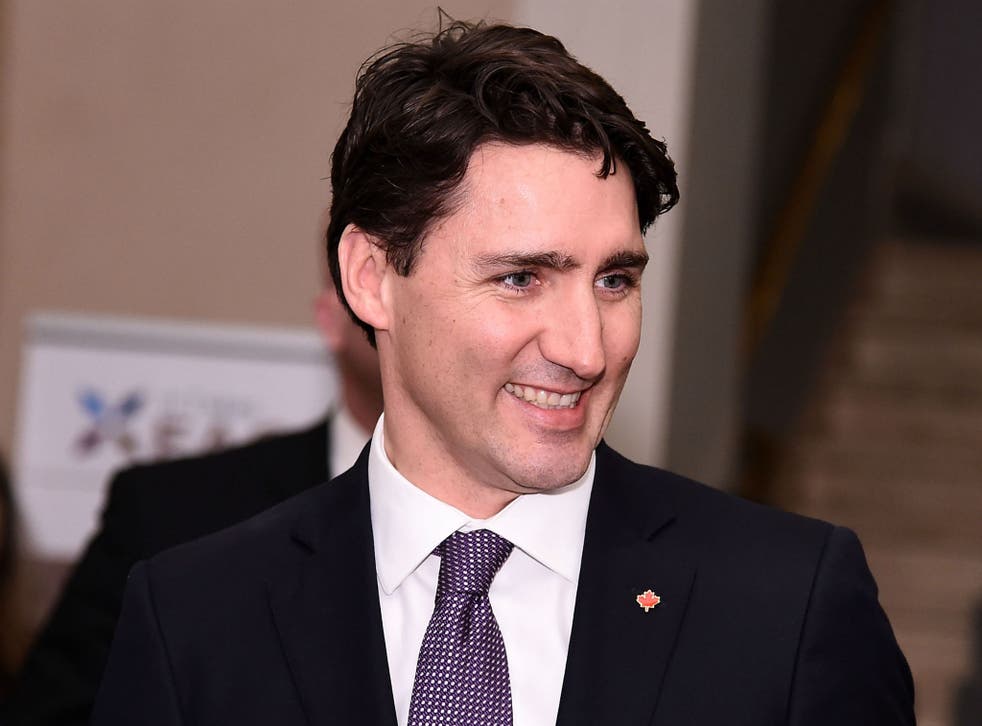 Canadian prime minister Justin Trudeau has faced increasing pressure to clarify under what circumstances Quebec could separate from Canada following the UK's decision to secede from the European Union.
"As we know, it's very difficult to transfer referendum lessons from one jurisdiction to another," Mr Trudeau said in French during a press conference with Mexican President Enrique Peña Nieto.
"We respect the totality of rules of the game that Great Britain put forward for this referendum, and to make links or parallels with a situation in Canada, I don't think it is particularly useful."
The UK voted to leave the EU with a vote of 51.9 per cent, which UK prime minister David Cameron said was a "very clear decision".
"Obviously, making parallels between referendums in different jurisdictions is always troublesome," Mr Trudeau said.
Justin Trudeau: Canada's next Prime Minister

Show all 5
Mr Trudeau has strongly defended the Clarity Act, which was implemented after people from Quebec almost voted to become independent in 1995, with a "No" vote of only 50.58 per cent.
The Act gives parliament the right to decide whether a referendum question is clear and whether the resulting vote on a referendum expresses a clear majority of the population.
Yet the prime minister has not said what a clear majority would be.
He was asked this question during the first election debate by New Democratic Party leader Thomas Mulcair, who believes that 50 per cent plus one vote should suffice to separate.
"Nine Supreme Court justices said one vote is not enough to break up this country, and yet that is Mr Mulcair's position," Mr Trudeau responded. "He wants to be prime minister of this country, and he's choosing to side with the separatist movement in Quebec and not with the Supreme Court of Canada."
Despite close to 4 million people signing a petition for a second UK referendum, Mr Cameron has ruled this out and said politicians must respect the first result.
Register for free to continue reading
Registration is a free and easy way to support our truly independent journalism
By registering, you will also enjoy limited access to Premium articles, exclusive newsletters, commenting, and virtual events with our leading journalists
Already have an account? sign in
Join our new commenting forum
Join thought-provoking conversations, follow other Independent readers and see their replies