Actor Kal Penn launches scathing attack on Trump following protest over his response to Charlottesville
The Designated Survivor star told President Trump 'you can't break up with us after we broke up with you' after he claimed he was going to disband the Committee on the Arts and Humanities before all of its members resigned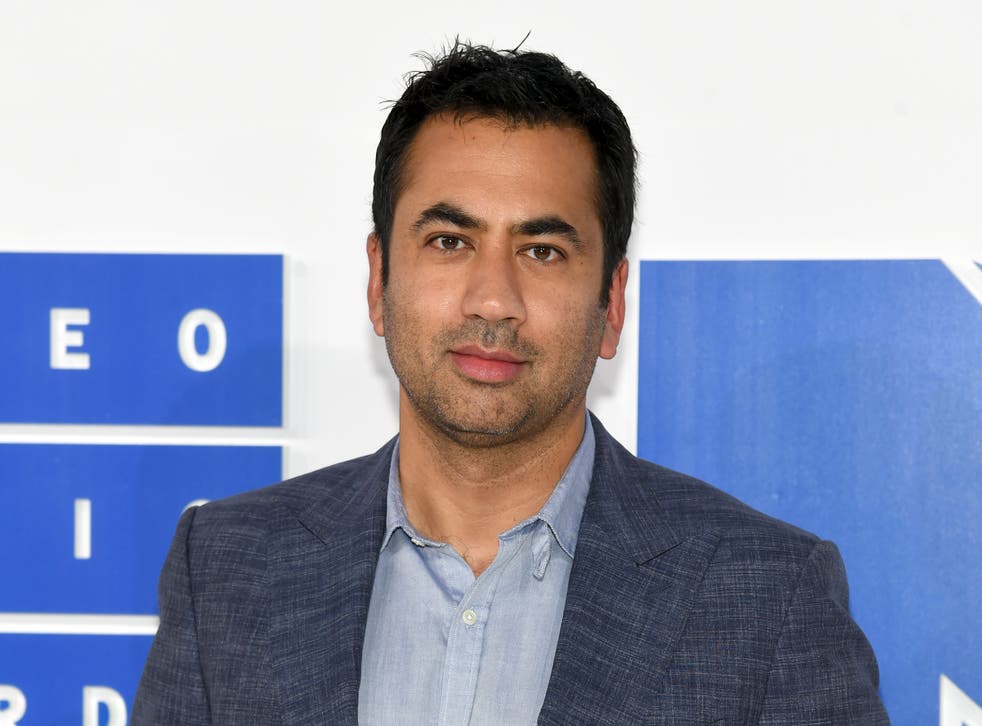 Actor Kal Penn launched a scathing attack on Donald Trump after the White House suggested the President had decided to disband the Committee on the Arts and Humanities before all of its members resigned over his response to the violence in Charlottesville, Virginia.
Mr Penn, who plays a White House Press Secretary in the ABC series Designated Survivor, published a joint letter of resignation in response to Mr Trump's claim that "many sides" were responsible for the clashes that left one dead and dozens injured at a white supremacist rally on 12 August.
The statement, addressed to the President, said "the false equivalencies you push cannot stand" and criticised him for "your support of the hate groups and terrorists who killed and injured fellow Americans in Charlottesville".
"Elevating any group that threatens and discriminates on the basis of race, gender, ethnicity, disability, orientation, background or identity is un-American," it added.
It was signed by Mr Penn and 15 other members of the Committee on the Arts and Humanities, which advises the White House on cultural issues.
Donald Trump's international Presidential trips

Show all 22
The council was composed of former House star Mr Penn, best-selling author Jhumpa Lahiri, painter Chuck Close, lawyer and arts consultant to the Smithsonian Jill Cooper Udall among others.
Following their protest on Friday, the White House released a statement which said Mr Trump had already decided not to renew funding for the committee when it expires later this year.
"In its current form it simply is not a responsible way to spend American tax dollars," it read.
Mr Penn hit back at President Trump on Twitter and said: "You can't break up with us after we broke up with you."
The actor is a registered Democrat and served as Associate Director of the White House Office of Public Engagement while Barack Obama was president.
Mr Trump has maintained his view that "many sides" were to blame for fighting that led to the death of Heather Heyer, a counter-protester to neo-Nazis, the Klu Klux Klan, and other white supremacists.
The President's combative stance also triggered a mass exodus of CEOs from the White House's Manufacturing Council and the Strategy and Policy Forum, which were both disbanded on 16 August.
Mr Trump said: "Rather than putting pressure on the businesspeople of the Manufacturing Council & Strategy & Policy Forum, I am ending both."
The resignations came during a turbulent period in the White House which has seen several senior figures forced out, including former chief strategist Steve Bannon.
First to go was former National Security Advisor Michael Flynn, who was fired in February after it emerged that he had lied about contacts with Russian Ambassador Sergei Kislyak.
He was followed by former White House Press Secretary Sean Spicer, who resigned the post in June after having generated controversy with some of his statements to reporters.
After that came erstwhile Chief of Staff Reince Priebus, a representative of the Republican Party establishment who was ousted in July amid infighting between different factions in the administration.
Their exits were followed by short-lived Communications Director Anthony Scaramucci, who survived for less than a fortnight; KT McFarland, who served as a deputy national security advisor; and Rich Higgins, a member of the National Security Council who was removed after penning a conspiratorial memo that warned of dark forces arrayed against Mr Trump.
Join our new commenting forum
Join thought-provoking conversations, follow other Independent readers and see their replies