Woman abducted as baby reunited with parents 18 years later
'It's a feeling you can't explain. It's hard to put it in words right now. It's hard to deal with. We are just trying to process it, 18 years, it's going to be hard to make that up,' says Mr Aiken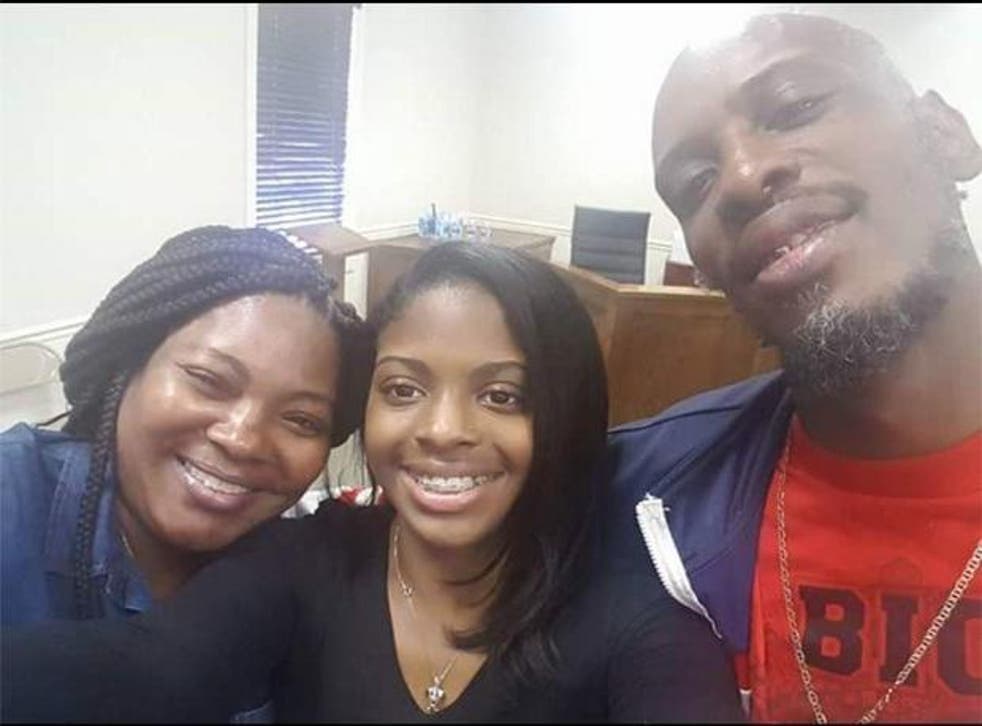 A woman who was abducted as a newborn baby has been reunited with her family nearly two decades after she was snatched from a hospital ward.
Kamiyah Mobley, now 18, had an emotional reunion with her biological parents after police officers located her and established that she had been living with a woman she wrongly believed was her real mother.
Craig Aiken, the woman's father, told American TV channel WCSC he was still in shock after the 45-minute reunion, which he described as "beautiful".
"First meeting was beautiful, it was wonderful, couldn't have gone any better... she was glad to meet us," Aiken said.
"It's a feeling that you can't explain; it's hard to put it in words right now. It's hard to deal with this here right now.
"We are just trying to process it, 18 years, it's going to be hard to make that up."
Mr Aiken added that people with missing loved one should not lose hope: "For anybody that lost hope, just keep hope alive.
"Just keep praying, keep fighting. If it happened to me, it can happen to anybody."
Ms Mobley was only eight hours old when she was taken by a woman posing as a health care worker at the University Medical Center, now known as UF Health Jacksonville.
The woman had told Ms Mobley's mother, Shanara, her baby had a fever and needed to be checked. She took the baby out of the room and disappeared.
A large scale search ensued, bringing with it significant media attention. In a televised interview, Shanara Mobley, who was just 16 at the time, was seen in tears, saying: "The happiest thing in the world right now would be to hold my baby."
Officers failed to find the child however, and 18 years later hope was largely gone.
But in an incredible development, officers from the Jacksonville Sheriff's Office on Friday said Ms Mobley had been found alive and well, and was living in South Carolina with a woman she believed to be her mother, under a name different from that on her official birth certificate.
The woman, Gloria Williams, 51, has since been arrested with charges of kidnapping in connection with the abduction.
The Jacksonville Sheriff's Office, which had acted on 2,500 tips since the abduction and received one last year to @MissingKids that eventually broke the case, said Ms Mobley appeared in good health, a "normal 18-year-old woman".
The National Centre for Missing and Exploited Children in the US said: "We are celebrating Kamiyah's safe recovery, and she's a reminder of why we never give up hope in the search for missing children.
"We recognise that victims such as Kamiyah have grown up believing the people surrounding her were her birth family. She is likely bonded to them as they are to her. Learning of this crime has shattered her belief system.
World news in pictures

Show all 50
"For her searching family, this is likely a day they have all hoped for. They have lived 18 years wondering about their missing child, and are excited to get to know her. But, she is a stranger to them. They will have to adjust to learning about this adult child, and come to terms with the life she has led by honouring her past, as it is all she has known.
"We have learned through other cases, that the most important first steps include taking things very slowly. We recommend establishing privacy immediately, to give each family member time to process what has occurred and begin to connect with each other. The use of professionals to provide support and guidance can be critical, as we can imagine emotions run high and each family member will have different needs as they begin to come together.
"There are profound losses that require processing and support, as well as renewed hope for the future."
Join our new commenting forum
Join thought-provoking conversations, follow other Independent readers and see their replies