Kansas becomes first state to ban a common abortion practice
Pro-life groups hope the bill sets precedent across the US
Justin Carissimo
Wednesday 08 April 2015 17:43 Comments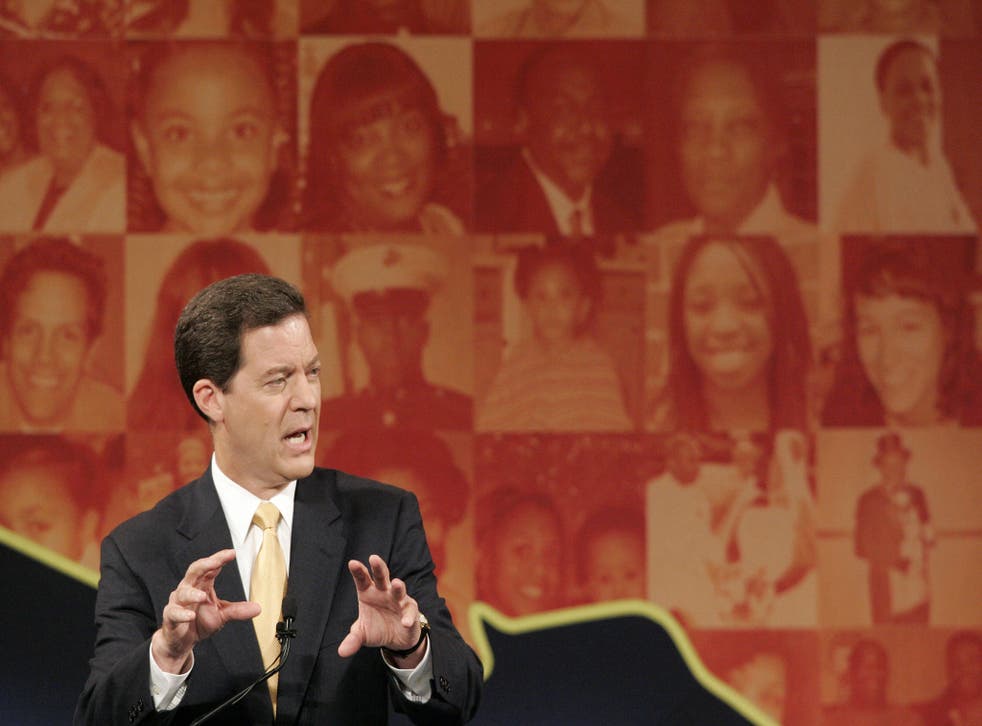 Kansas is set to become the latest battleground in the battle for reproductive rights after Republican Governor Sam Brownback signed a new law banning a common abortion practice.
Kansas is now the first state to restrict second-trimester abortions and pro-life groups are hoping the bill sets a precedent for change across the US.
The law bans dilation and evacuation procedures while redefining them as "dismemberment abortions".
Mr Brownback, a longtime abortion opponent, took to Twitter to announce that he was proud to sign a law "protecting life at its most vulnerable stage"
The Republican-led legislature has passed more than 20 restrictions on abortion since Mr Brownback's election in 2011, according to the Guttmacher Institute, a research group that supports abortion rights.
Similar bills have been proposed in Oklahoma, Missouri, South Carolina and South Dakota but not without harsh criticism from abortion rights supporters across the US.
Two groups that operate Kansas abortion service clinics, Trust Women and Planned Parenthood of Kansas, said they may challenge the law in court.
Julie Burkhart, founder and CEO of Trust Women, released a statement voicing her concern:
"I am disappointed and concerned by Governor Sam Brownback's decision to sign SB 95 into law today. SB 95 will disrupt the trusted physician and patient relationship by prohibiting physicians from using their sound medical judgment to decide what is best for their patients."
Laura McQuade, president and chief executive of the Planned Parenthood chapter, added that: ''We will become a bellwether for future introductions of this bill in the states."
Roughly nine percent of abortions in Kansas could be affected by the new law. The procedure is now banned except when necessary to save a woman's life or prevent irreversible damage to her health.
Doctors cannot use forceps, clamps, scissors or similar instruments to remove a fetus from the womb in pieces, the Associated Press said.
Dr Kathleen Morell, a gynecologist in New York and a fellow of Physicians for Reproductive Health, told the New York Times that medical alternatives in the second trimester may be dangerous for some women.
"When it is safe to offer a choice of induction or [dilation] and [evacuation]," she said, "my patients overwhelmingly choose D and E. They are able to be asleep and comfortable for the procedure and then can go home to their own beds at night."
The legislation will go into effect on July 1.
Register for free to continue reading
Registration is a free and easy way to support our truly independent journalism
By registering, you will also enjoy limited access to Premium articles, exclusive newsletters, commenting, and virtual events with our leading journalists
Already have an account? sign in
Join our new commenting forum
Join thought-provoking conversations, follow other Independent readers and see their replies