Kansas City police shooting: Captain shot and killed in latest violent incident
The officer has been identified as police captain David Melton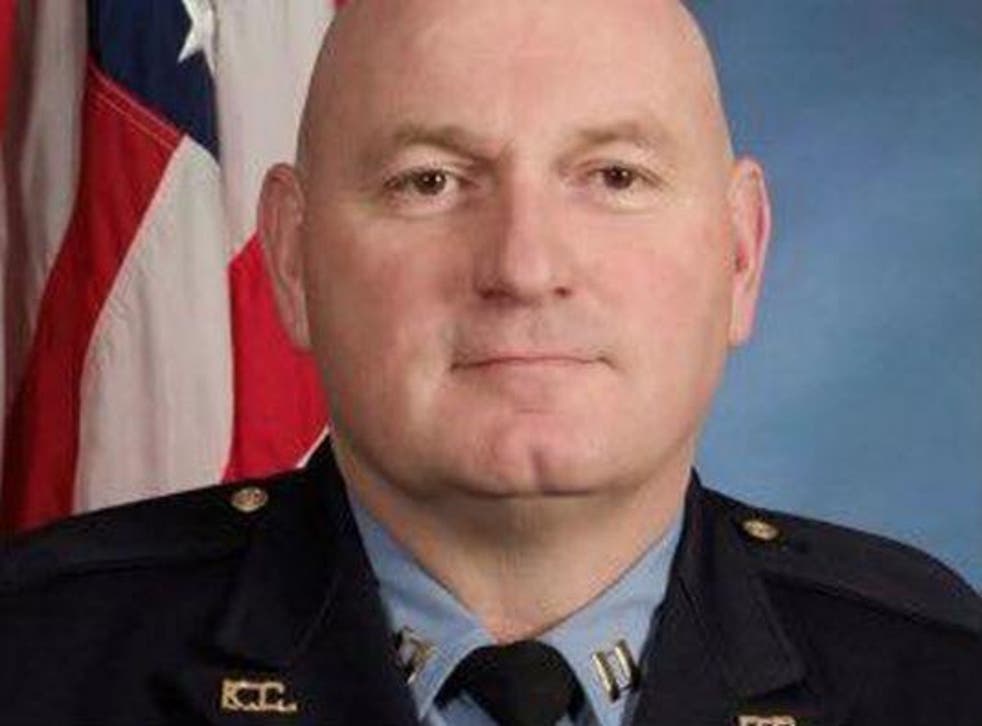 A Kansas City police captain has been shot and killed.
Police have one suspect in custody and are on the lookout for another.
The Kansas City Star reported that police reponded to a disturbance call in a residential neighbourhood around 1.30pm local time.
A person reportedly told 911 operators that they were being shot at by multiple people in a vehicle.
Multiple suspects fled from the scene as law enforcement has surrounded the residential area.
Police captain David Melton was shot 30 minutes after the initial call, as he was driving towards the shooting suspects in his car.
He later died in hospital from his injuries, according to the AP.
According to his LinkedIn page, Mr Melton began to work as a police lieutenant in Wyandotte County Sheriff's office in November 1990, working for the Kansas Army National Guard and joining the Kansas City force as a patrol officer in 1999.
Dozens of SWAT officers were reportedly on the scene. They cleared a woman and her children from the area after she came out of the house, her hands raised, and spoke with them.
"Start prayers," police chief Terry Zeigler tweeted Tuesday afternoon, in response to the injured officer.
According to the Star, this is the second cop to be shot in Kansas City, Kansas, in 2016.
Detective Brad Lancaster, 39, was shot and killed on 9 May while assisting other officers on a suspicious person call. He had served on the force for 20 years.
Register for free to continue reading
Registration is a free and easy way to support our truly independent journalism
By registering, you will also enjoy limited access to Premium articles, exclusive newsletters, commenting, and virtual events with our leading journalists
Already have an account? sign in