Kanye West reveals he has a signed 'Make America Great Again' cap from Donald Trump
The rapper also revealed he considers President Trump his brother
Chelsea Ritschel
,
Jeremy White
Wednesday 25 April 2018 22:40 Comments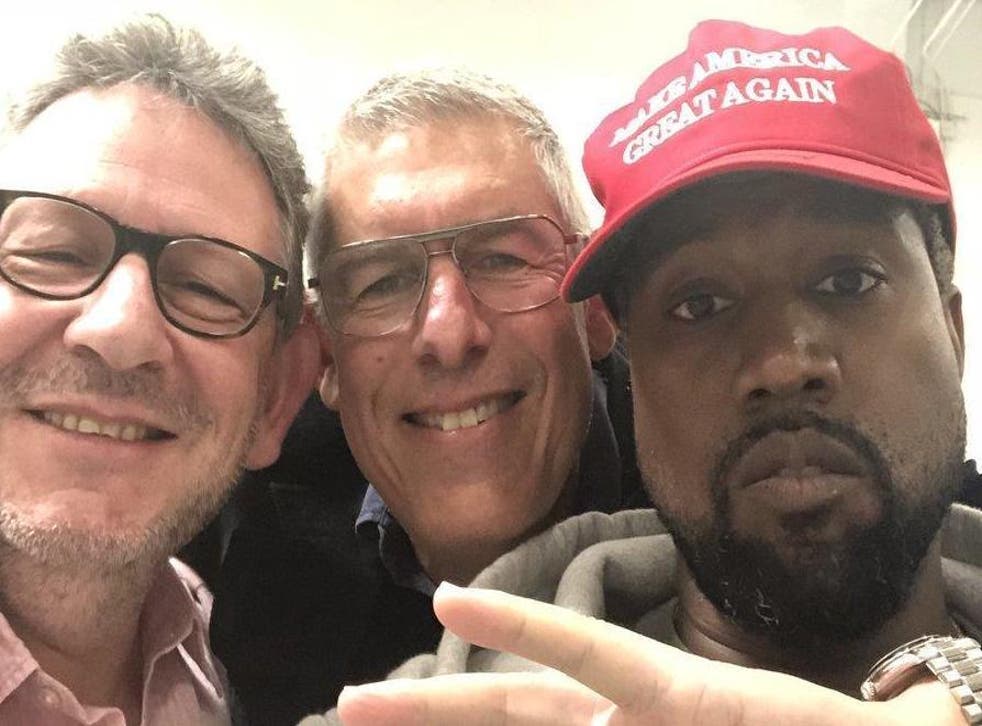 Kanye West has posted a selfie of himself wearing a Donald Trump "Make America Great Again" baseball cap on his Twitter feed - before revealing it is signed by the president himself.
Following his selfie, the rapper then tweeted a close-up of the autographed cap on Twitter, where he wrote: "My MAGA hat is signed," alongside numerous fire emojis.
West is an outspoken supporter of President Trump and earlier in the day tweeted: "You don't have to agree with Trump but the mob can't make me not love him. We are both dragon energy. He is my brother. I love everyone. I don't agree with everything anyone does. That's what makes us individuals. And we have the right to independent thought."
The President responded to the rapper on Twitter saying: "Thank you Kanye, very cool!"
In West's selfie, captioned "we got love," he is alongside two unidentified men.
Later in the day, West shared an image of a message from hip-hop artist Chance the Rapper saying "Black people don't have to be democrats".
West's tweets come as the rapper ends his social media hiatus.
The rapper's wife, Kim Kardashian West, has also been active on Twitter. In a series of tweets, Kardashian West criticised the media who "demonise" her husband and spoke out about mental health.
She tweeted: "To the media trying to demonise my husband let me just say this... your commentary on Kanye being erratic and his tweets being disturbing is actually scary. So quick to label him as having mental health issues for just being himself when he has always been expressive is not fair."
On Twitter, Kardashian West made it a point to state that her views differ from her husband's when it comes to President Trump, before concluding: "Mental Health is no joke and the media needs to stop spitting that out so casually. Bottom line."
West's erratic and often philosophical tweets come after it was announced that he'd parted ways with his manager of three years, Scooter Braun.
Despite the split, West tweeted: "I'd like Scooter Braun to be a part of this new platform we're creating. Scooter is a genius. He's more than a manager so is Irving. We all need to sit together."
Register for free to continue reading
Registration is a free and easy way to support our truly independent journalism
By registering, you will also enjoy limited access to Premium articles, exclusive newsletters, commenting, and virtual events with our leading journalists
Already have an account? sign in
Join our new commenting forum
Join thought-provoking conversations, follow other Independent readers and see their replies