Woman who was abandoned in toilet as baby makes appeal to find her mother
Kathleen O'Shea is now 25 years old and has two children of her own
Rachael Revesz
New York
Friday 12 August 2016 16:18 Comments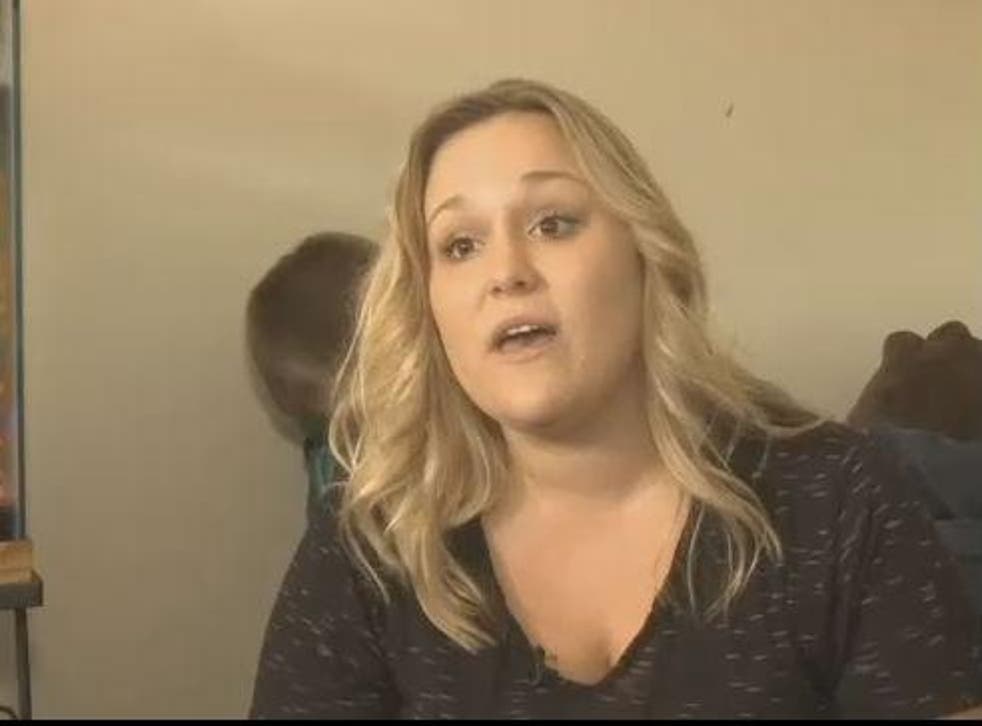 "I don't resent you, or hate you, or hold anything against you. I guess, well, I'm just curious in a way. If you cross my mind every day then I'm hoping I cross yours every day."
These words form part of an emotional appeal by a woman attempting to track down her birth mother who abandoned her as a baby in a toilet.
Kathleen Ann O'Shea, named "Jane Doe" by social services, believes her birthday is 18 June 1991.
She was just a few days old when a worker at the Baystate Medical Hospital in Massachusetts found her in the women's bathrooms.
Ms O'Shea was adopted at three months old.
Now 25, and with two young children of her own, Ms O'Shea said she wants to meet her birth mother and find out what happened to her.
She said she tried to research her story through local newspapers, but did not manage to find details of her mother, except that she was a minor when she gave birth and she turned herself in to the police.
"I've been putting this off for years and years, putting this out there," Ms O'Shea wrote in a Facebook post.
"I don't really know what took me so long, I guess the fear of the unknown; what if she doesn't want to meet me, what if she has a family of her own as I do, and I'm tucked away in her memory?
"Or worse, what if she's not even alive?"
Even if her mother does not want to meet her, Ms O'Shea said she wanted to know her medical history.
Ms O'Shea still lives locally and has two siblings who were also adopted.
She said that having her two children, three-year-old Chevy Allen and four-month-old Olivia Margaret, helped her to truly understand the "heartache and decisions" that her mother might have gone through.
She gave birth to her children at the same medical centre where she was left as a baby.
Her post on social media has been shared more than 6,000 times. As the post has been shared and she has received a large number of Facebook notifications, Ms O'Shea told Western Mass News that she was always wondering whether one of them might be from her mother.
"I'm finally putting this out there and I just can't go on not knowing. Maybe the power of social media will work in my favour," she wrote.
Despite reported negative feedback by some social media users, Ms O'Shea said she had been positive for 25 years and would not use the word "abandoned".
Register for free to continue reading
Registration is a free and easy way to support our truly independent journalism
By registering, you will also enjoy limited access to Premium articles, exclusive newsletters, commenting, and virtual events with our leading journalists
Already have an account? sign in
Join our new commenting forum
Join thought-provoking conversations, follow other Independent readers and see their replies