Kaitlin Bennett flees from Ohio University after student protests
Kaitlin Bennett: Who is the 'Kent State gun girl' and how is she making the left look so intolerant?
Right-wing provocateur increasingly stirs backlash during her unannounced visits to college campuses
Donning black heels, a white dress and an AR-10 rifle strapped to her back, former Kent State University student Kaitlin Bennett posed for photos on her graduation day with a cap that read: "Come and take it."
The 24-year-old posted a picture on her Twitter at the time that quickly went viral among guns rights activists. She celebrated being able to "finally" carry the firearm on campus, and said she "should have been able to do so as a student".
Her post, which has since received over 35,000 likes, garnered significant media attention and catapulted the college graduate into the national conversation over gun control. She defiantly told Washington Post she had "no apologies" for her stance, adding: "We should be able to protect ourselves against a tyrannical government."
Ms Bennett reportedly said she knew the photo would stir controversy, and she was right. Everything about the post was practically designed to go viral, from the large firearm she chose to pose with — Ms Bennett later told the Post she would have actually carried a handgun on campus as a student, had it been permitted — to the historic slogan on her cap that hearkened back to the Revolutionary War and Texas Revolution.
Ms Bennett had previously led efforts surrounding gun rights demonstrations, and started a chapter of the libertarian group Liberty Hangout at Kent State. The group has described its own philosophy in a recent post on its website by arguing that "taxation if theft" and "voting is violence and democracy is the oppression of those who dwell within the minority opinion".
As her national media presence and online following started to grow, she began posting YouTube videos of herself interviewing college students to a channel named after the group she spearheaded.
Each video features Ms Bennett asking incendiary, often unanswerable questions to young college students while seemingly attempting to steer her subjects into debates about gun control, abortion and transgender issues.
World news in pictures

Show all 50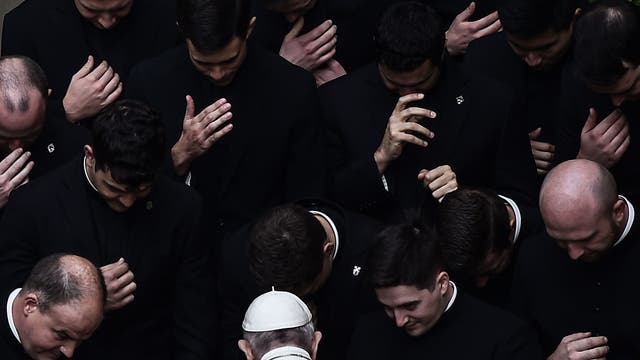 "What do you think about putting urinals in the women's restroom for women who have penises?" She asked confused students in one video, without offering any evidence such a proposal was even being planned. "And what about tampons and pads in the men's restroom for men who have periods?"
The videos are designed to make it seem like college students in America have no morals. In fact, the title to one of Ms Bennett's YouTube videos quite literally reads: "College students have no morals."
When a subject becomes agitated by Ms Bennett's line of questioning, she further eggs them on by continuing to ask pointed questions while sprinkling in unfounded claims. The videos are often shared widely across social media, with many younger users mocking her hard-line stance on a variety of issues.
With each video, Ms Bennett seems to further aggravate her critics, while adding fodder to right-wing narratives about college campuses serving as "safe spaces" for liberals.
This method of garnering publicity has occasionally led to real-life confrontation as Ms Bennett appears on college campuses to record her videos.
On Monday, the right-wing provocateur showed up at Ohio University unannounced, where she was met with scores of crowds heckling her and telling her to leave their campus.
The students shouted "Go away", "Don't come back" and "Nobody likes you" towards Ms Bennett, who at one point was picked up by her security guard in order to avoid the massive crowds shouting at her.
She later said the demonstrators were part of a riot, a claim that was quickly denied by Ohio University police, which said in a statement: "Contrary to allegations circulating on social media, the incident did not rise to the level of a riot. There was strong language, and allegations that some unknown person in the crowd splashed water, but there were no reported injuries or violence, and no one was arrested during the event."
Still, Ms Bennett posted a video of the students screaming at her posse as they arrived on campus, writing: "This is what happens when a Trump supporter goes to a college campus."
She also called on Donald Trump to "strip funding from universities like this that harbour terrorists".
Critics of Ms Bennett have pointed to other examples of prominent right-wing figures using similar methods to bait audiences and stir backlash.
Political strategist Caleb Hull suggested an apparent strategy behind the incident — and Ms Bennett's supposed lack of planning — in a tweet after she was escorted away from the Ohio University campus.
"There's a reason Kaitlin Bennett showed up at a university without telling police when she knew it was going to cause a giant scene," he wrote. She wanted something to happen. It's how all these grifters survive on attention."
He then referenced several other social media personalities among right-wing circles, adding: "Laura Loomer, Kaitlin Bennett, Jacob Wohl — they're all the same."
Eugene Gu, a prominent doctor on social media who successfully sued Mr Trump, also said Ms Bennett "feeds of mob bullying the same way Donald Trump feeds on the mainstream media".
"They all secretly love each other but pretend to hate each other for clout. It's as fake as an episode of Keeping Up with the Kardashians," he wrote, adding: "The best thing to do is to change the channel."
For some folks, the tactics appear to work — or at least feed into their own narratives about liberals and the Democratic Party.
Jack Posobiec, an alt-right political activist, defended Ms Bennett after the Ohio demonstrations, writing on Twitter: "Twitter Safety doesn't give one lick about users who harass conservative women."
He added: "No one in the Kaitlin Bennett hate cult today will be suspended or locked out today, no matter how sick and violent their posts are."
Join our new commenting forum
Join thought-provoking conversations, follow other Independent readers and see their replies