Kayden Culp: 10-year-old boy with special needs 'deliberately set on fire' in Texas
He was allegedly doused with petrol and set on fire by another boy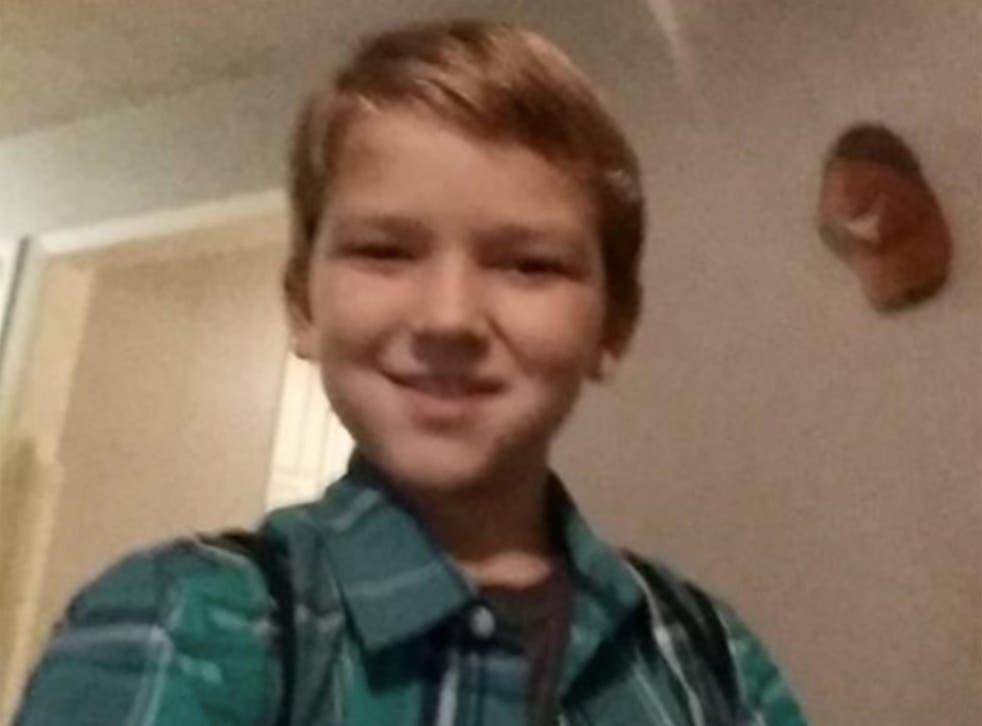 A child has been taken into custody and charged with first degree arson after a 10-year-old boy with special needs was set on fire.
Kayden Culp is believed to have been playing in a field with two other boys when one doused him with petrol and set him on fire last Sunday in Kerville, Texas.
In a statement, the local fire marshall said the unidentified boy taken into custody is "responsible for causing the victim's severe burns", FOX San Antonio reports.
Kayden is now fighting for his life in hospital after suffering burns on 20 per cent of his body, from his belly button to his ears.
His parents say his organs are failing and he has been put on life support in an induced coma.
His mother said he exhibits autistic behaviour and has trouble speaking and hearing, but has not been diagnosed.
World news in pictures

Show all 50
"The other kids are saying that he was going to be riding his bike like he always is, my nephew Kayden is going to be riding his bike, and they said we're going to grab him and take him inside and burn him," Kelly Mack, Kayden's aunt said.
"If it wasn't premeditated, it still is attempted murder," Ms Mack added.
A YouCaring fundraising page has already raised over $20,000 (£15,700) in financial support for Kayden's family.
The organiser wrote on the page: "[Kayden is] going to be in the hospital for quite a while enduring something no person, let alone a child, should ever have to go through.
"During this time, Tristyn and Bobby will need to be by his side. We are asking for donations to help them with expenses that will arise while they are in the hospital with Kayden.
"This includes housing expenses, utilities, food, etc. They also have 3 other children at home that they will need to financially support while being in the hospital and not able to work.
"No amount is too small and if you can't donate please pray for them, as it will be a long road to recovery for this sweet boy.
"There is an investigation pending at this time. Thank you all so much."
Join our new commenting forum
Join thought-provoking conversations, follow other Independent readers and see their replies