Keith Lamont Scott suffered one gunshot wound in the back, family autopsy reveals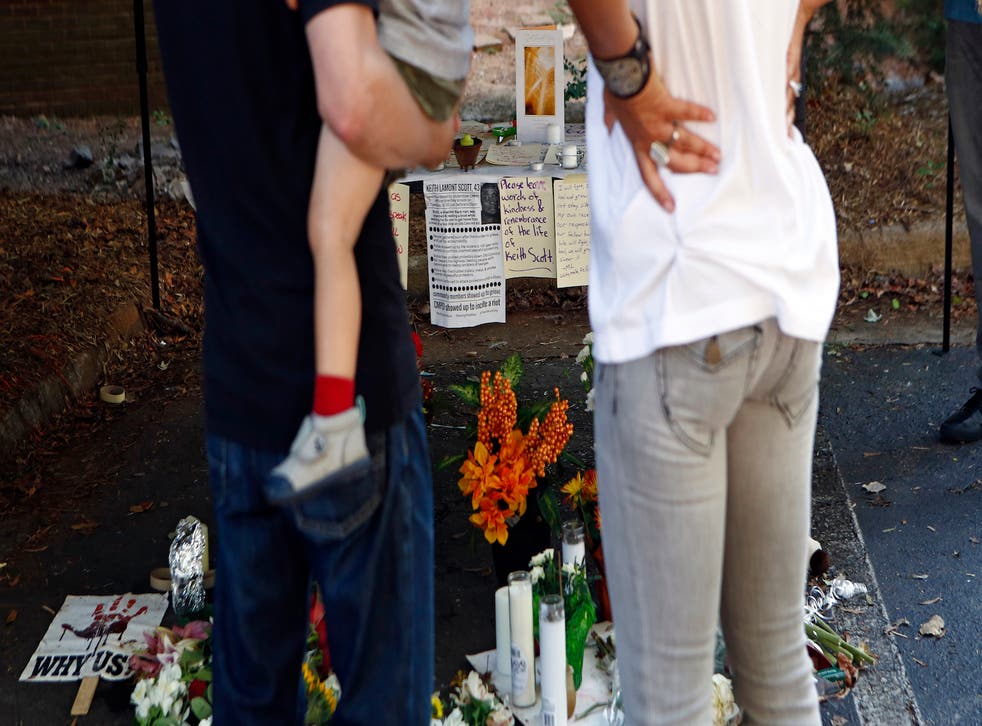 Keith Lamont Scott, a 43-year-old black man who was killed by a Charlotte-Mecklenburg police officer in September, was hit by three bullets striking his back, abdomen, and wrist, according to autopsy results released by the family on Wednesday night.
Ten days after the fatal shooting, the autopsy was performed at the Newberry County Memorial Hospital morgue by Newberry Pathology Associates. However, the Mecklenburg County Medical Examiner's Office has not yet released their own findings.
"The Scott family authorized this release of information because, as they have maintained from the very beginning, they are simply seeking transparency," Charles Monnett, a lawyer representing the family, said in a statement to The New York Times. "We will continue to pursue justice for this family."
On September 20, officer Brentley Vinson, who is black, shot and killed Mr Scott. Deputies were preparing to serve a warrant for someone else in his apartment complex when they encountered Mr Scott, who was inside his car at the time. According to the police version of events, Mr Scott was rolling marijuana and raised a gun toward an officer, however, this point is heavily disputed by his family.
Mr Vinson, a two-year member of the police department, has been placed on paid administrative leave, which is standard procedure in officer-involved shootings and has not been charged.
Register for free to continue reading
Registration is a free and easy way to support our truly independent journalism
By registering, you will also enjoy limited access to Premium articles, exclusive newsletters, commenting, and virtual events with our leading journalists
Already have an account? sign in
Register for free to continue reading
Registration is a free and easy way to support our truly independent journalism
By registering, you will also enjoy limited access to Premium articles, exclusive newsletters, commenting, and virtual events with our leading journalists
Already have an account? sign in