Keith Raniere slammed as 'entitled little princess' by former NXIVM member India Oxenberg at sentencing hearing
Cult leader was convicted on charges including racketeering and sex trafficking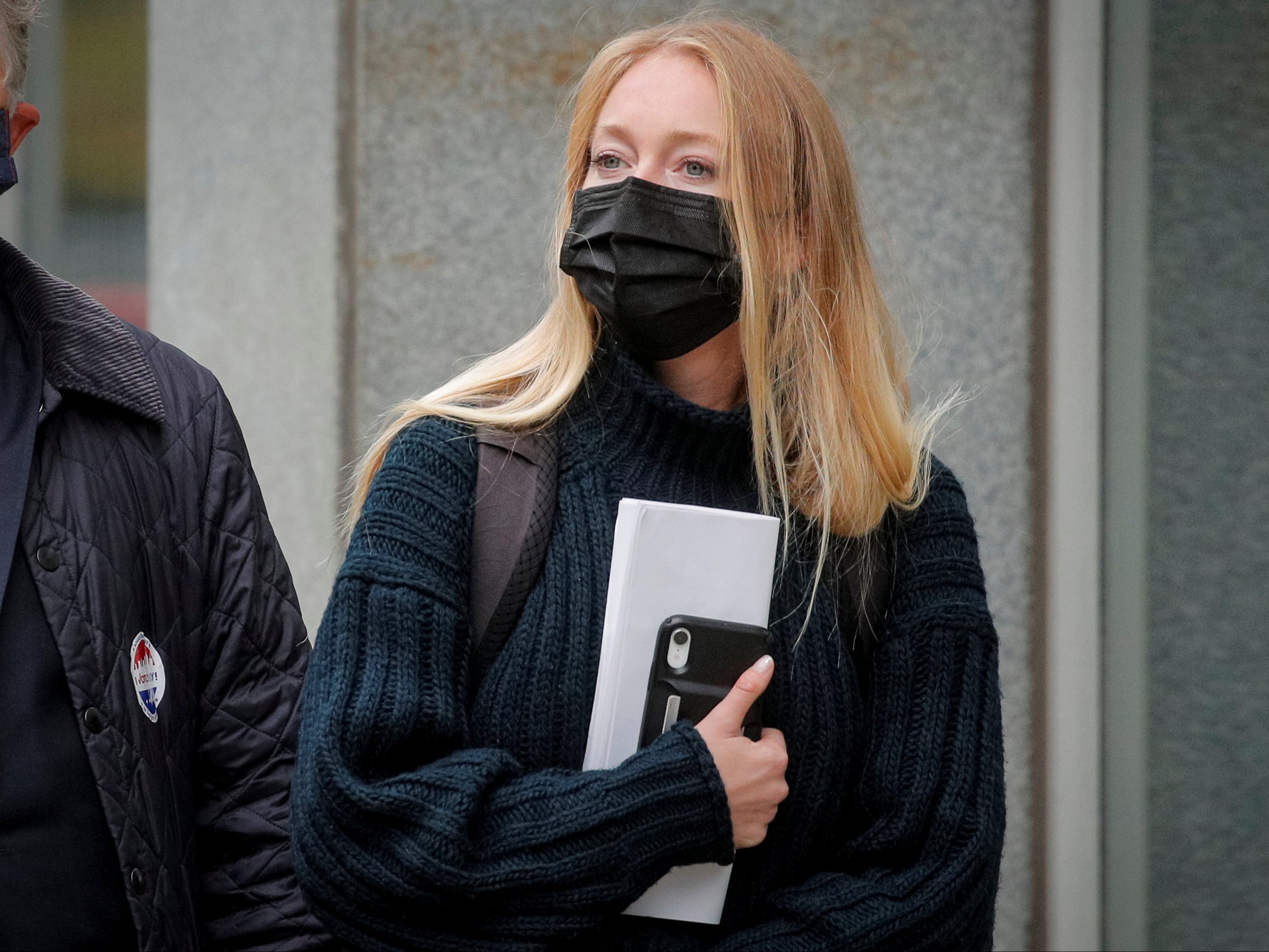 Leer en Español
India Oxenberg, a former member of the NXIVM cult led by Keith Raniere, denounced him during a sentencing hearing on Tuesday.
Oxenberg, the daughter of Dynasty actor Catherine Oxenberg, called him an "entitled little princess" and a sexual predator.
She lamented that she "may have to spend the rest of my life with Keith Raneire's initials seared into me" – a reference to a NXIVM sub-group that branded women among other practices.
Oxenberg was among more than a dozen people to speak out against Raniere in federal court in Brooklyn. Most of them asked US District Judge Nicholas Garaufis to make sure Raniere spends the rest of his life in prison.
Raniere, 60, was handed a 120-year prison sentence later on Tuesday. He was convicted last year on charges including racketeering and sex trafficking. 
Federal prosecutors had said Raniere deserved life in prison for exploiting victims at NXIVM, a purported self-help group based near Albany, New York. Lawyers for Raniere had said he maintained his "complete innocence" and was the victim of an "unfair trial," and asked Judge Garaufis for a sentence of no more than 15 years in prison.
In court papers, Raniere's lawyers said he's "not sorry for his conduct or choices."
During Tuesday's sentencing hearings, the victims, most of whom were women, described what they called the devastating impact Raniere had on their lives.
The first to speak was a woman, identified in court only as Camila, who recounted a 12-year sexual relationship with Raniere starting when she was 15 and he was 45.
"He screwed with my mind for so long that trying to find the strength and clarity to tell my story has been a slow and painful journey," Camila said.
Camila's brother Adrian and mother Adriana, who were also part of NXIVM, lamented how two other family members – the father and Camila's oldest sister – remained loyal to Raniere.
"Before being part of NXIVM, my family was close," Adrian said. "He destroyed my family."
The court proceeding in Brooklyn was the culmination of several years of revelations about NXIVM, which charged thousands of dollars for invitation-only self-improvement courses at its headquarters near Albany and had branches in Mexico and Canada.
NXIVM has been the subject of two TV documentary series this year, HBO's The Vow, and the Starz series Seduced: Inside the NXIVM Cult.
Raniere's followers called him "Vanguard." To honour him, the group formed a secret sorority comprised of female "slaves" who were branded with his initials and ordered to have sex with him, the prosecutors said. Women were also pressured into giving up embarrassing information about themselves that could be used against them if they left the group.
Additional reporting by agencies