Keith Raniere: Who is the man behind the NXIVM sex cult who allegedly branded women with his initials?
Federal prosecutors said the sex-cult leader allegedly filmed himself having sex with a child
Sarah Harvard
New York
Tuesday 09 April 2019 22:51 Comments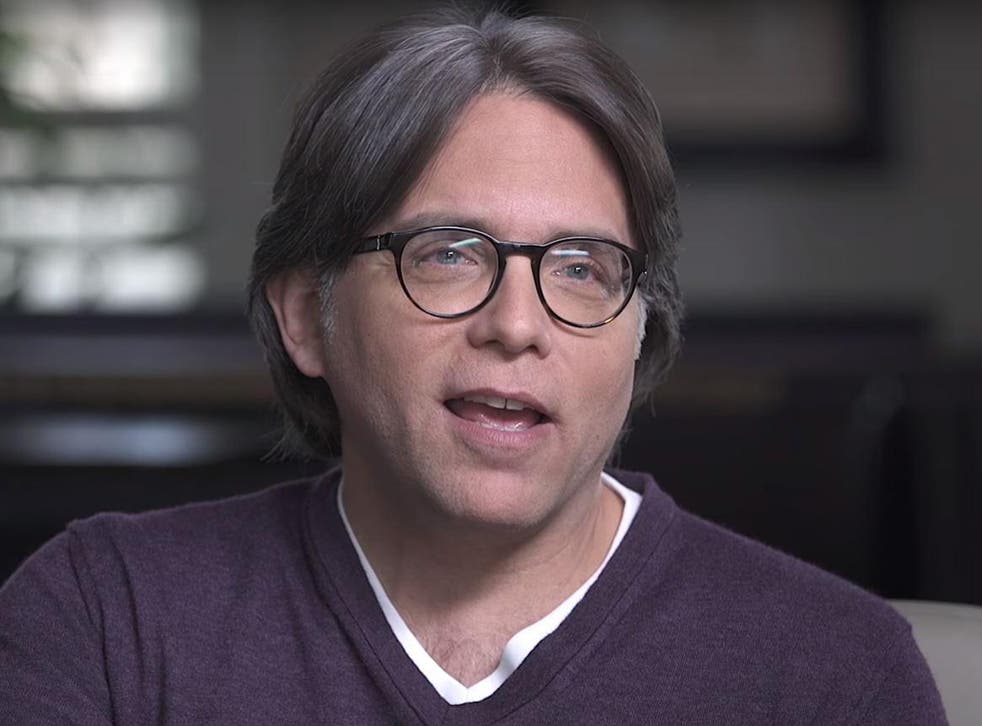 NXIVM sex cult leader Keith Raniere is expected to go on trial later this month where he is facing a series of criminal charges including sex trafficking, racketeering, forced labour conspiracy, and until recently, possession of child pornography.
Federal prosecutors alleged that NXIVM, a women's focused "self-empowerment" organisation in the greater Albany area, operated a secret sect called DOS that "operated with levels of women 'slaves' headed by 'masters'". He has pleaded not guilty to the charges.
As the leader of NXIVM, Mr Raniere is accused of owning a ring of "sex slaves" whom were forced to practice manual labour and adhere to extremely strict diets in order to achieve and maintain his standards of physical attractiveness.
The enslaved women were also reportedly ordered to refer to Mr Raniere as "The Vanguard" and were branded with his initials and those of his protege, Smallville actress Allison Mack.
Mack and Mr Raniere were also accused of blackmailing women with collateral they allegedly kept to convince the enslaved women to stay in the group.
The world of Cults: in pictures

Show all 10
The prosecutors also said a 15-year-old girl sent images to Mr Raniere "constituting child pornography, citing they found evidence of "electronic communications between the victim and Mr Raniere reflecting their sexual relationship and indicating that it began when she was fifteen years old".
Prosecutors also accuse Mr Raniere of being in a sexual relationship with a 15-year-old girl, while also stating they have evidence that Mack and Claire Bronfman, Seagram's heiress, were well aware of the underage affair.
Ms Bronfman is also charged in the sex-cult case. Along with Mr Raniere, she has pleaded not guilty. Mack pleaded guilty on Monday to two federal counts: one count of racketeering conspiracy and another on racketeering.
If convicted, Mr Raniere faces up 15 years to life in prison. His trial is scheduled for April 29.
Register for free to continue reading
Registration is a free and easy way to support our truly independent journalism
By registering, you will also enjoy limited access to Premium articles, exclusive newsletters, commenting, and virtual events with our leading journalists
Already have an account? sign in
Join our new commenting forum
Join thought-provoking conversations, follow other Independent readers and see their replies