Justice Department to spend $20m on police body cameras after Terence Crutcher and Keith Scott deaths
The news comes after several fatal police shootings that sparked outrage and protests across the country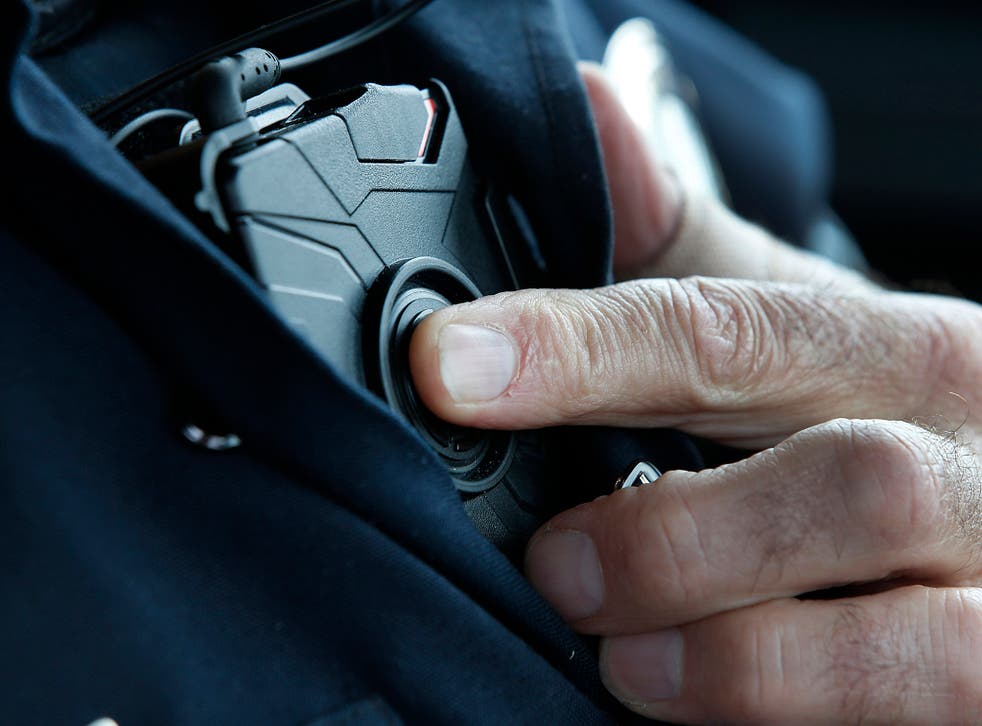 The Justice Department has announced it will give $20 million to law enforcement agencies across the country to buy and enhance their use of body cameras.
The announcement follows several high-profile police shootings, including the killing of Terence Crutcher in Tulsa, Oklahoma, and Keith Scott in Charlotte, North Carolina, two black men whose deaths provoked widespread anger.
The sum will be spread across 106 agencies, said attorney general Loretta Lynch, to increase public trust in the police, and to ensure officers are more accountable and their behaviour is more transparent.
"As we strive to support local leaders and law enforcement officials in their work to protect their communities, we are mindful that effective public safety requires more than arrests and prosecutions," said Ms Lynch in a statement.
"It also requires winning – and keeping – the trust and confidence of the citizens we serve. These grants will help more than 100 law enforcement agencies promote transparency and ensure accountability, clearing the way for the closer cooperation between residents and officers that is so vital to public safety."
In the case of unarmed man Terence Crutcher, the officer who fired her gun, Betty Shelby, has been charged with manslaughter. Police released aerial and dashboard video of the shooting, but there was no body camera footage available.
In Tulsa, police officers do not wear body cameras, although they were granted almost $600,000 to buy them last year.
In Charlotte, police made available dashboard and body camera footage of the shooting of Scott, but neither videos have been deemed as conclusive evidence as to whether the victim was armed.
His family said he was reading a book in his car when he was approached by police. Officers took photos of a handgun that they claimed to retrieve at the scene.
North Carolina, Scott's home state, is not included on the list of 32 states that are being awarded a portion of the $20 million.
According to a study from the National Institute of Justice and funded by the Office of Community Oriented Policing Services, about 75 per cent of sampled police departments in 2013 did not use body cameras.
That number will have undoubtedly increased over the last three years as the families of victims and civil rights activists have clamoured for police departments to release more evidence following deaths of citizens in their hands.
Killedbypolice.net shows that 852 people so far this year have been killed by law enforcement. There is no national database which records how many shootings were "justifiable" or whether the officers were wearing body cameras at the time.
Register for free to continue reading
Registration is a free and easy way to support our truly independent journalism
By registering, you will also enjoy limited access to Premium articles, exclusive newsletters, commenting, and virtual events with our leading journalists
Already have an account? sign in
Register for free to continue reading
Registration is a free and easy way to support our truly independent journalism
By registering, you will also enjoy limited access to Premium articles, exclusive newsletters, commenting, and virtual events with our leading journalists
Already have an account? sign in
Join our new commenting forum
Join thought-provoking conversations, follow other Independent readers and see their replies