Kellyanne Conway backs Roy Moore despite multiple allegations of child sex abuse
'I'm telling you that we want the votes in the Senate to get this tax bill through'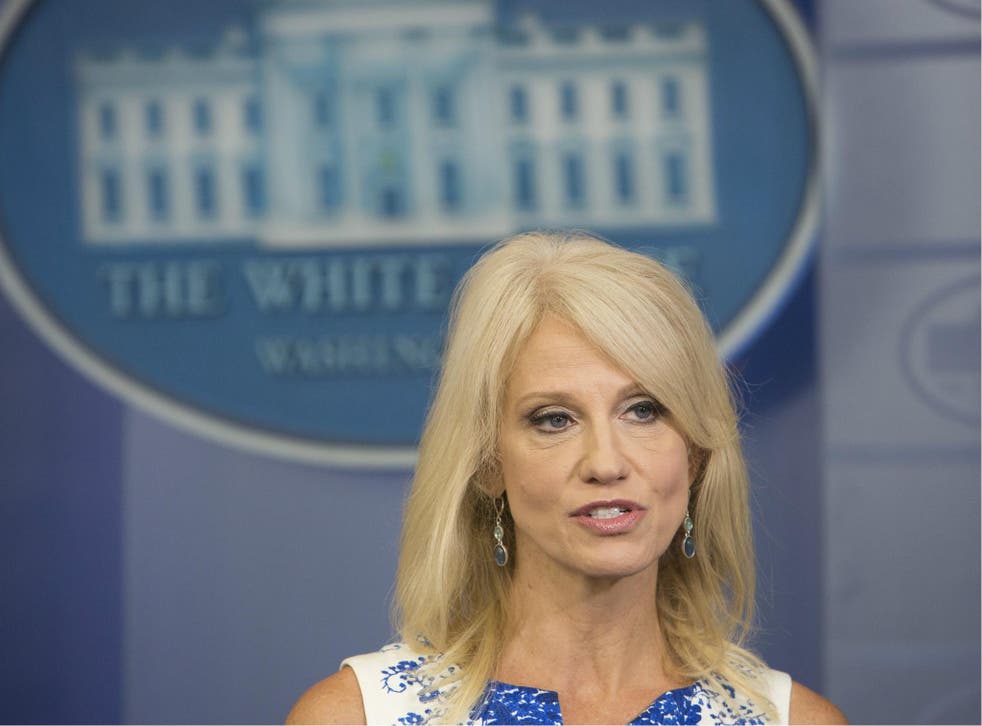 Kellyanne Conway has appeared to voice her support for senate candidate Roy Moore after he was accused by multiple women of child sexual abuse and harassment.
The Alabama candidate has been accused of making sexual advances on women as young as 14 when he was in his 30s, but has resisted calls to give up public office.
But Ms Conway, counsellor to the Donald Trump, told Fox News that voting for Mr Moore's Democratic opponent Doug Jones would have "weak" and "terrible" results.
She instead continued to challenge the network on the lack of coverage about Democratic senators Al Franken, who has been accused of sexual assault, and Bob Menendez, who was accused of corruption. The confrontational exchange appeared unusual for a cable network that has increasingly become an advocate for her administration.
When asked directly on Fox & Friends if she would encourage people to vote for Mr Moore, she replied: "I'm telling you that we want the votes in the – in the Senate to get this tax – this tax bill through and the media – if the media were really concerned about all these allegations and that's what this is truly about and the Democrats, Al Franken would be on th ash heap of bygone, half-funny comedians.
"He [Franken] wouldn't be here in Capitol Hill. He still has his job.
World news in pictures

Show all 50
"What's Bob Menendez doing back here? That's the best my state of New Jersey can do?"
She was then asked if Donald Trump would return to Alabama to campaign for Mr Moore. She replied: "There's no plan to do that. The President is going to continue to travel around the country on tax cuts and other issues, yes."
The avoiding of answering direct questions comes just one week after Ms Conway said on the same show "that there is no Senate seat worth more than a child".
Fox News host Sean Hannity on Roy Moore: "For me, the judge has 24 hours"
She also declared, however, that "the mainstream media want to talk about this issue more than almost anything else. Then we're not telling Americans what's in the tax plan for them."
Ms Conway added she did not want to "get ahead" of the President before he made a statement.
The President has yet to comment on Mr Moore, although he has posted tweets mocking Senator Franken.
Asked on NBC why the President had stayed silent, Mick Mulvaney, the director of the White House Office of Management and Budget, said Mr Trump "doesn't know who to believe".
Join our new commenting forum
Join thought-provoking conversations, follow other Independent readers and see their replies