Kennedy family: How an American dynasty have been beset by tragedy for generations
Robert F Kennedy's granddaughter died last week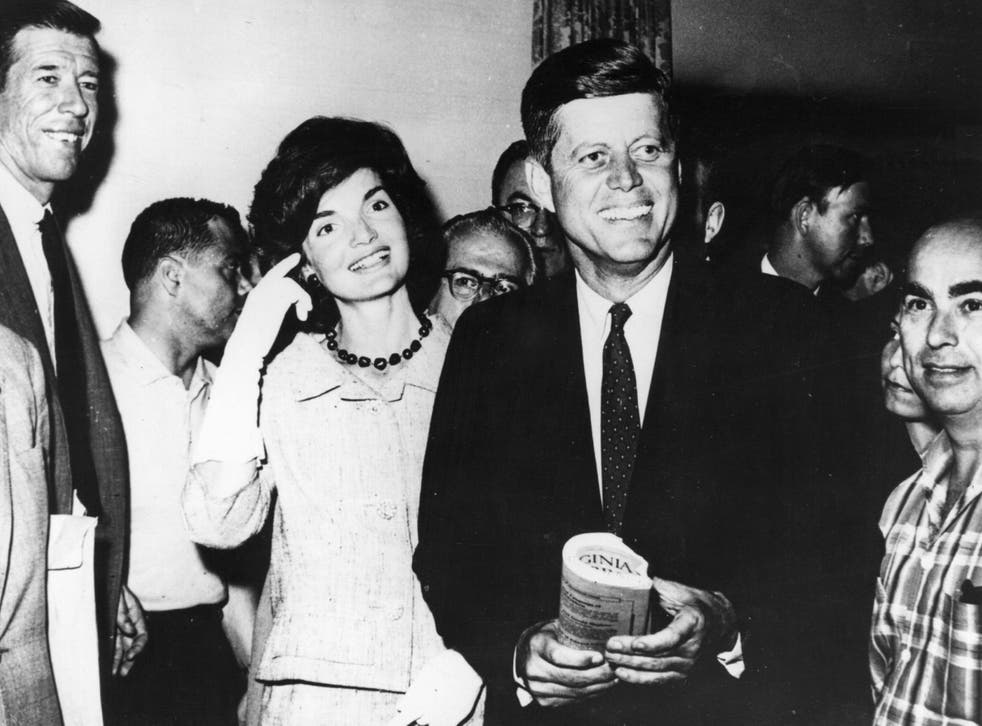 Police in Maryland announced on Thursday that they have recovered the body of eight-year-old Gideon McKean, great-grandson of Robert F Kennedy, who went missing on a canoeing trip with his mother.
Last week, 41-year-old Maeve Kennedy McKean, and her son Gideon, went missing whilst canoeing in the Chesapeake Bay area.
Ms McKean's body was recovered on Monday, nearly 2,000 feet from where her son's body was found.
The pair went missing after they embarked on a canoe trip, while self-isolating in the Chesapeake Bay area, amid the coronavirus pandemic.
Ms McKean's grandfather Robert F Kennedy was assassinated in 1968, and his death is widely cited as part of what has become known as the 'Kennedy Curse.'
A Day That Shook The World: John F. Kennedy assassinated

Show all 8
The Kennedy family have endured multiple tragedies over the last 70 years, including assassinations and accidental deaths, leading to the American dynasty being seen as a tragic family, despite their high standing in 20th century American history.
Members of the family have found success in politics and law, among other fields, most notably with John F Kennedy, who served as the US president before his assassination.
Below is a list of Kennedy family members whose deaths were untimely.
Kathleen 'Kick' Kennedy
Kathleen Kennedy died aged 28 on 13 May 1948, after the plane that was flying her and her partner, the 8th Earl Fitzwilliam, crashed en route to the South of France.
Ms Kennedy was the brother of the future US president John F Kennedy and had already suffered loss when her husband, William Cavendish, Marquess of Hartington, was killed in Germany while fighting in World War II.
She spent time living in both the UK and US and while in the latter, she volunteered for the American Red Cross and reviewed films and play in a column.
Patrick Bouvier Kennedy
Patrick Bouvier Kennedy tragically died only two days after his premature birth.
The son of John F Kennedy, who was serving as US president, and of Jacqueline Kennedy, was born on 7 August 1963 and died on 9 August of the same year.
The cause of death was Infantile respiratory distress syndrome and it occurred just three months before the death of his father.
John F Kennedy
The most documented death was president John F Kennedy, who was assassinated on 22 November 1963 by Lee Harvey Oswald.
He was shot twice while riding in a motorcade with his wife on a political visit in Dallas, Texas.
The president was 46-years-old and had served for 1,036 days before his assassination.
His brother, Robert Kennedy, followed in his footsteps into politics, but fell to the same fate.
Robert F Kennedy
Robert F Kennedy was assassinated on 5 June 1968, the day he won the California primary for the Democratic nomination for president.
The senator for New York was shot at the Ambassador Hotel in Los Angeles, by Sirhan Sirhan, and died the following day.
Both he and his brother's assassination's have been subject to conspiracy theories.
David A Kennedy
David A Kennedy died of a drug overdose on 25 April 1984 in Florida, at the age of 28.
It has been reported that seeing his father, Robert F Kennedy's assassination, announced on TV when he was 11, affected his mental health badly.
He used recreational drugs frequently and after a stint in rehab in 1984, travelled to Florida for a family gathering, but was found dead a few days later.
Michael LeMoyne Kennedy
Michael LeMoyne, one of Robert F Kennedy's 11 children died after a skiing accident in Aspen, Colorado at the age of 39.
He worked in law and politics and helped organise his uncle, Ted Kennedy's 1994 senate campaign.
In the year of his death, he separated from his wife and was investigated for statutory rape of his child's babysitter.
John F Kennedy Jr
John F Kennedy Jr, the son of John F Kennedy, died on 16 July 1999 when the private plane he was flying crashed in the Atlantic ocean.
He founded George magazine, a politics publication and dabbled in acting.
His wife Carolyn Bessette-Kennedy and sister-in-law Lauren Bessette died with him in the crash.
In the years since John F Kennedy Jr's death, Mary Richardson Kennedy died by suicide and Saoirse Roisin Kennedy Hill died of an accidental drug overdose.
The family has also been involved in high profile tragedies, most notably the death of Mary Jo Kopechne, who drowned after Ted Kennedy, brother to John and Robert, accidentally drove off a bridge at Chappaquiddick Island.
During a press conference a week later, he wondered "whether some awful curse did actually hang over all the Kennedys."
The deaths of Maeve Kennedy McKean and Gideon Mckean is another tragedy in the long line of untimely deaths for one of America's most famous families.
Join our new commenting forum
Join thought-provoking conversations, follow other Independent readers and see their replies