Kenneth Bone says he is leaning towards Hillary Clinton after second debate
He told CNN he was impressed with her composure and her answers, whereas before he had been in favour of Donald Trump
Rachael Revesz
New York
Monday 10 October 2016 16:10 Comments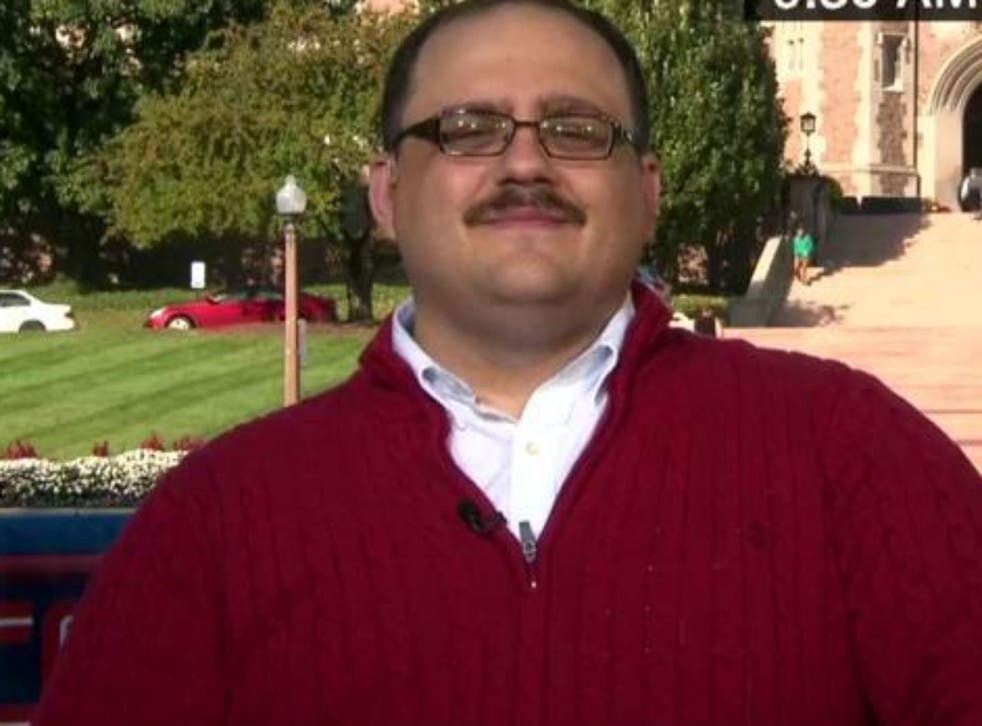 The hero - or at least, viral internet meme - of the second presidential debate said he is leaning more towards Hillary Clinton after she impressed him with her composed answers and her focus on the issues.
Kenneth Bone, the friendly Star Wars fan in the red jumper who asked about the loss of factory jobs and climate change, told CNN that he might be "more undecided than ever" after the debate.
"Hillary Clinton impressed me with her composure and a lot of her answers," he said.
He admitted that he had been in favour of Donald Trump, but now he needed to wait for the third debate on 19 October to make his decision.
Asked for his views on Mr Trump's accusations surrounding Bill Clinton, he replied: "I've really tried to stick to the issues but if I'm being honest I feel that was uncalled for.
"It has little to do with her [Clinton's] ability to be president.
"If he [Trump] wants us to forget his past behaviour he needs to quit bringing up the past behaviour of his political opponents."
He described the debate as "uncomfortable", like "watching mum and dad fight".
"If you can dig through some of the rhetoric I think were some substantive answers, it's so unfortunate we have to wade through the answers to get there," is said.
The man from St Louis, an undecided voter chosen by Gallup to ask the candidates a question, became a viral internet meme due to his red fleece and his snapping of a disposable camera in the debate hall.
He told CNN that he used to have less than 10 twitter followers, including his mother, and he now has several hundred.
He also explained that his red jumper was his second choice of outfit after the seam of his beloved olive suit burst as he was getting out of the car on Monday night.
And if Mr Bone had one message to voters?
"Your voice can be heard and please get out to vote in November," he said.
Register for free to continue reading
Registration is a free and easy way to support our truly independent journalism
By registering, you will also enjoy limited access to Premium articles, exclusive newsletters, commenting, and virtual events with our leading journalists
Already have an account? sign in
Join our new commenting forum
Join thought-provoking conversations, follow other Independent readers and see their replies