Keystone XL pipeline will create 35 permanent jobs
President Trump issued an executive order this week to revive the project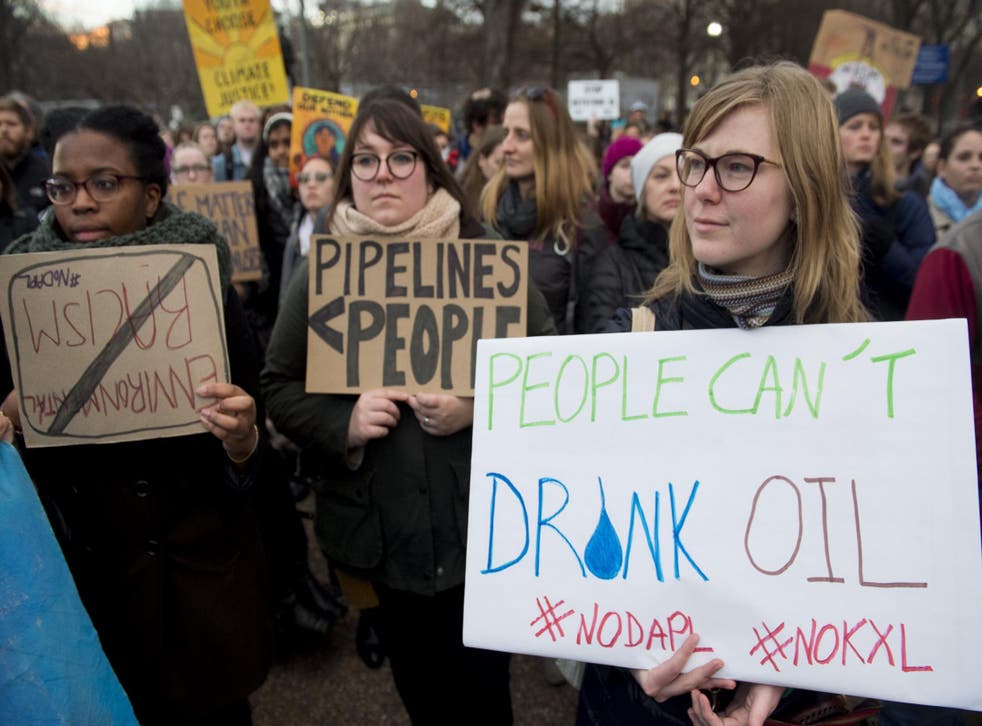 Donald Trump revived the Dakota Access and Keystone XL pipeline this week, two highly condemned projects that were delayed by former President Barack Obama over environmental concerns.
The president signed executive orders Tuesday that will make it easier for Energy Transfer Partners to build the Keystone oil pipeline from Alberta, Canada to Nebraska which will connect to an existing pipeline and bring oil to Illinois.
Despite the promise of job creation, a State Department report from 2014 says that the project will create only 35 permanent positions. There would be a total of 42,100 year-long positions— 16,100 jobs directly related to the pipeline and 26,000 indirectly related.
However, a 2011 study from Cornell University's ILR Global Labor Institute concluded that the project could destroy more jobs than it creates. The study's author writes, "Furthermore, pipeline spills, pollution and increased greenhouse gas emissions incur significant human health and economic costs, thus eliminating jobs."
Thousands attend Women's March on Washington

Show all 18
In addition to the studies, President Obama in 2013 dismissed Republican fabrications that the Keystone XL pipeline could somehow reduce unemployment.
"Republicans have said that this would be a big jobs generator," he told the New York Times. "There is no evidence that that's true. The most realistic estimates are this might create maybe 2,000 jobs during the construction of the pipeline, which might take a year or two, and then after that we're talking about somewhere between 50 and 100 jobs in an economy of 150 million working people."
Register for free to continue reading
Registration is a free and easy way to support our truly independent journalism
By registering, you will also enjoy limited access to Premium articles, exclusive newsletters, commenting, and virtual events with our leading journalists
Already have an account? sign in
Register for free to continue reading
Registration is a free and easy way to support our truly independent journalism
By registering, you will also enjoy limited access to Premium articles, exclusive newsletters, commenting, and virtual events with our leading journalists
Already have an account? sign in