Alicia Kozakiewicz: Kidnap survivor describes how she was raped and tortured by paedophile
She now works to educate children on the dangers of cyber crime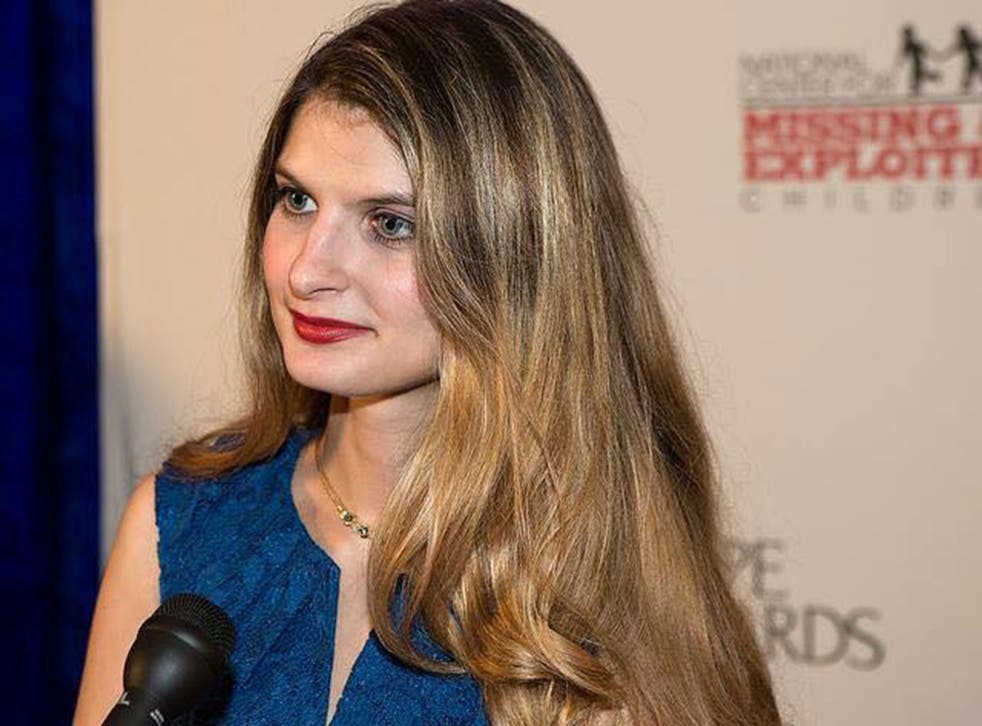 A woman who was kidnapped, raped and abused at the age of 13 has opened up to a British audience about her ordeal.
Alicia Kozakiewicz was held for four days by her kidnapper, former computer programmer Scott Tyree, at his home in Virginia.
She now works to promote child safety online and is also campaigning to have an eponymous law passed in all 50 US states, which aims to secure funding for child protection services.
Ms Kozakiewicz explained she was a frequent internet user in 2001, mostly using it to play games and chat with friends.
"There was one guy, a boy who I thought was around my own age, that I didn't know, and he was into all the things that I was into," Ms Kozakiewicz wrote in the BBC magazine.
While aware of 'stranger danger', in the early days of mainstream internet access it was not a concept associated with the World Wide Web, she says.
World news in pictures

Show all 50
"He listened to what I had to say day and night, giving me advice," she said.
"He was somebody to complain to and to get comforted by over the eight or nine months before my abduction."
On New Year's Day 2002, he convinced her to leave her family home in Pittsburgh, Pennsylvania and meet him on the streets close to her home.
"Online grooming is very effective," said Ms Kozakiewicz.
Tyree, then aged 38, proceeded to kidnap her and drove five hours to his house in Herndon, Virginia.
Ms Kozakiewicz described what happened after he took her into the basement, saying: "He then removed my clothing and looked at me and said, 'This is going to be really hard for you. It's OK, cry.'
"After that he put a locking dog collar around my neck and dragged me upstairs to his bedroom and raped me.
"He chained me to the floor with this dog collar next to the bed. I was raped and beaten and tortured in that house for four days."
She tried to fight with her captor when she could, but was further beaten.
Ms Kozakiewicz believed the fourth day of her capture would be her last.
"He said 'I'm beginning to like you too much'," she said.
"'Tonight we're going to go for a ride.' I knew he was going to kill me."
Despite her resolve, she said she began to lose all hope.
"I thought, 'He's going to kill me, but I'm not going to go down without a fight and maybe I could win?' But then I realised that I'd already lost many times."
Tyree fed her for the first time before leaving for work that day. Ms Kozakiewicz said she remains convinced she would have been killed that evening.
"He'd already kidnapped a child, he'd already done unspeakable things to me, why would murder be something that he couldn't do?," she said,
However, before Tyree returned from work, Ms Kozakiewicz was rescued by FBI agents, whom she describes as "my angels."
"They cut the chain from around my neck and helped me up," she said.
"They set me free. They gave me a second chance at life."
Tyree was later sentenced to 19 years and seven months in jail.
Ms Kozakiewicz, soon to graduate and be married, now works to educate children on the dangers of online exploitation through her group The Alicia Project.
She is also campaigning with advocacy group Protect to pass Alicia's Law, which ring-fences money to law enforcement to fight child exploitation, in every state in the country.
She said: "Whether you're held captive for four days or abused by somebody you love for years, or molested for 15 seconds on a bus, it's your experience and your pain that defines it, not the length of time and not what actually occurred."
"Rape is all about power and control, and love never is."
If you have been affected by any of the issues in this piece, you can call the Samaritans for free on 116 123. In an emergency always dial 999.
Join our new commenting forum
Join thought-provoking conversations, follow other Independent readers and see their replies