Kim Jong Un cements North Korea power base as rivals keep dying off
Kim Jong-un 'almost certainly' ordered the assassination of his half-brother Kim Jong-nam, according to experts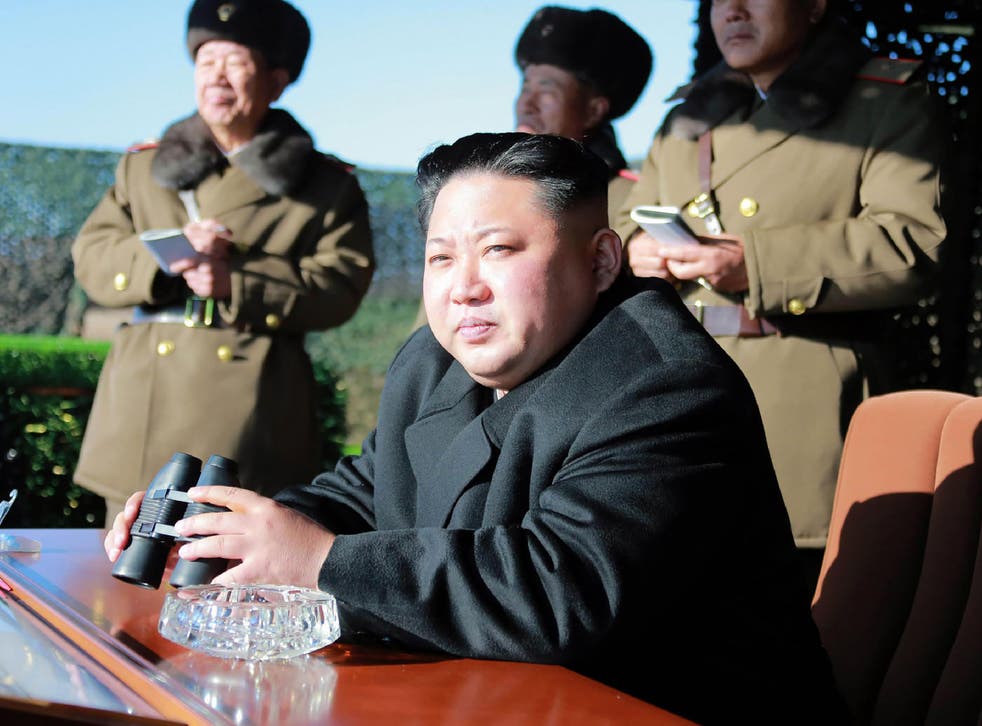 While mystery continues to surround the assassination of Kim Jong-un's half-brother in Malaysia this week, this much is clear: Nearly all of the North Korean dictator's potential rivals are now dead.
In the nation's patriarchal dynasty, Kim Jong-nam, 45, represented a possible alternative if elites ever moved to oust Kim Jong-un, 33. The older brother had lived outside North Korea for years, frequenting casinos in Macau and occasionally criticising his younger sibling's regime. His only other brother, Kim Jong-chol, 35, is not seen as a main threat to usurp power.
Malaysian police arrested a female suspect carrying Vietnamese travel documents and they are looking for others who may be involved. While there is no evidence yet linking the murder to Kim Jong-un, South Korean lawmakers and observers of the secretive regime see him as the clear winner.
"Did Kim Jong-un order the assassination? Yes, almost certainly," said Van Jackson, a former US Department of Defence adviser who now teaches at the Daniel K Inouye Asia-Pacific Center for Security Studies in Honolulu. "He lives a nightmare version of Machiavellian court politics every day, and bloodline is still the strongest claim to legitimate rule in North Korea: Eliminating potential centres of power is cold but shrewd."
The murder has raised questions about the stability of Kim Jong-un's regime as he seeks the ability to strike the US and other potential threats with nuclear weapons. Donald Trump has vowed to deal with the threat "strongly" and has called on China — North Korea's prime ally — to do more to pressure the dictator.
Still, pressuring Kim Jong-un without triggering the country's collapse isn't easy. The Kim family dynasty has ruled North Korea for three generations since its founding after World War II, when the Soviet Union and the US divided up control of the Korean peninsula. Over that time, it has built up one of the world's most vigorous personality cults.
The birthdays of founder Kim Il-sung and his son Kim Jong-il are North Korea's biggest national holidays. The country has held mass propaganda events involving tens of thousands of people to praise the Kim family. Those caught denigrating the country's leaders can be either sent to prison or put to death.
Any minor achievement is hailed by the state-run media, which depict the Kims as geniuses with benevolent hearts. Children are constantly taught about the greatness of the dynasty in school, and statues of Kim Jong-il and Kim Il-sung dot the nation. Their bodies have both been embalmed and placed in a mausoleum in Pyongyang.
Kim Jong-il, who ruled North Korea from 1994 to 2011, is known to have had three sons. He favoured Kim Jong-un the most because his youngest son resembled the dictator in behaviour, according to a 2003 memoir by a former Japanese chef for the family. Kim Jong-nam was born to Kim Jong-il's second wife, an actress, while his two other sons were born to his third spouse, a Japanese-born dancer.
Kim Jong-un has routinely conducted purges to consolidate his grip on power, a practice also employed by his father and grandfather. Although there is no great indication that he faces the threat of a coup, that prospect looks even more remote with Kim Jong-nam gone.
The male-dominated, patriarchal leadership structure all but rules out Kim Yo-jong, Kim Jong-un's sister, as a potential successor. While North Korea's propaganda machine has made no mention of any children, basketball player Dennis Rodman told The Guardian after a 2013 trip to Pyongyang that Kim Jong-un and his wife have a daughter.
Thae Yong-ho, the former number two at North Korea's embassy in London who defected to South Korea in August, ruled out a potential challenge from Kim Jong-chol in a briefing with reporters in Seoul on 25 January.
"Jong-chol is not interested in politics at all and doesn't own any official title," Mr Thae said. "He's just a really talented guitarist."
Mr Thae recalled bringing Kim Jong-chol to a music store in London. As he finished playing the guitar, people surrounding them were surprised and asked what professional band he played for, Mr Thae said.
Kim Jong-il saw his middle son as "girlish," according to the former Japanese chef who went by the pen name Kenji Fujimoto. In 2011, South Korean broadcaster KBS captured Kim Jong-chol enjoying an Eric Clapton concert in Singapore. Little else is known about him except that he studied in Switzerland and is a fan of US professional basketball like his brother.
Kim Jong-nam, on the other hand, posed more of a threat. He was caught in 2001 trying to enter Japan using a fake Dominican Republic passport, diminishing his chance of succeeding his father as North Korea's leader. He reportedly told Japanese authorities that he wanted to go to Tokyo Disneyland.
After Kim Jong-un took power, Kim Jong-nam did not shy away from criticism. He wrote to Japanese journalist Yoji Gomi that his half-brother's regime "won't last long," South Korea's Chosun Ilbo newspaper reported in 2012.
At some point Kim Jong-nam began spending lots of time in China. He started families in Beijing and Macau and had the protection of Chinese authorities, Lee Cheol-woo, head of the intelligence committee in South Korea's parliament, told reporters in Seoul after a briefing by intelligence officials. China's foreign ministry said that it is closely monitoring the case.
Kim Han-sol, one of Kim Jong-nam's sons, described the North Korean leader as a "dictator" in a 2012 interview with Elisabeth Rehn, a former United Nations undersecretary general from Finland. Kim Han-sol's whereabouts remain unknown, South Korean Unification Ministry spokesman Jeong Joon-hee said earlier this week.
Kim Jong-un inspects military exercises and missile launch

Show all 11
Kim Jong-un has had a "standing order" to kill Kim Jong-nam since he took power in 2011, Mr Lee said. After an assassination attempt in 2012 failed, Kim Jong-nam wrote a letter to his brother pleading with him to cancel the order, the lawmaker said. The following year, Kim Jong-un executed his uncle and one-time deputy Jang Song-thaek, whose wife had helped raise Kim Jong-nam.
While Kim Jong-nam refrained from criticising North Korea after Mr Jang died, he was still a "pain in the neck" because he led a life of luxury and demanded money from his reigning family in Pyongyang, said Cheong Seong-chang, who researches North Korea's leadership at South Korea's Sejong Institute.
"Kim Jong-un may have eliminated a thorn in his flesh with the assassination of Kim Jong-nam, but now North Korea faces deeper isolation," Mr Cheong said. "International isolation raises complaints further among the elite and ordinary people, hurting the stability of his regime."
Register for free to continue reading
Registration is a free and easy way to support our truly independent journalism
By registering, you will also enjoy limited access to Premium articles, exclusive newsletters, commenting, and virtual events with our leading journalists
Already have an account? sign in
Join our new commenting forum
Join thought-provoking conversations, follow other Independent readers and see their replies