Koch brothers to team up with liberal groups to tackle prison reform
Kochs join several liberal and conservative organizations to work toward a reform in the US prison system
Payton Guion
Friday 20 February 2015 16:54 Comments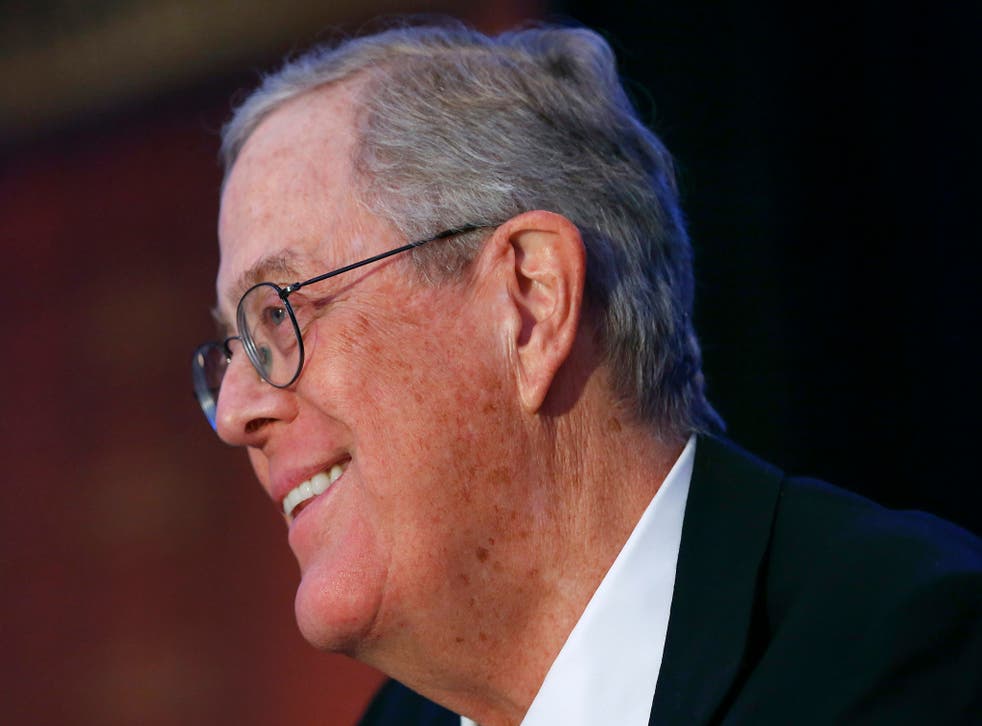 The Koch brothers and liberals do not agree on much, but when it comes to fixing the US prison system, both sides have been able to set aside their considerable differences and join forces.
Koch Industries, the behemoth company headed by the conservative political activist Koch brothers, has teamed up with liberal think tank the Centre for American Progress (CAP) and several other politically differing organizations to attempt tackling prison reform, the New York Times reported.
Along with the Kochs and CAP, the American Civil Liberties Union, the Faith and Freedom Coalition, FreedomWorks and others have formed a group called the Coalition for Public Safety. The coalition will work to push bills to reduce prison populations, reform prison sentencing and cut back on recidivism in US prisons.
"The United States is home to 5 per cent of the world's population but makes up 25 per cent of the world's prison population – and sixty per cent of those in prison are racial and ethnic minorities," the coalition said in a statement. "Over the last two decades, the federal prison population has increased an astounding 790 per cent – sixty per cent of those currently incarcerated in federal prisons are non-violent offenders – costing the American people $80 billion per year."
Prison reform is one of the rare issues in US politics in which both sides share quite a bit of common ground. Leaders of the groups in the coalition appear confident they can make progress on the issue.
"This Coalition demonstrates the growing bipartisan moment around criminal justice reform, and the urgency of this issue makes it important to see past any divisions in the fight to make progress," Neera Tanden, president of the CAP, said in a statement.
Despite this bipartisan effort, the Koch brothers have said they plan to spend $899 million on conservative interests in the 2016 presidential election.
Follow Payton Guion on Twitter @PaytonGuion.
Register for free to continue reading
Registration is a free and easy way to support our truly independent journalism
By registering, you will also enjoy limited access to Premium articles, exclusive newsletters, commenting, and virtual events with our leading journalists
Already have an account? sign in
Join our new commenting forum
Join thought-provoking conversations, follow other Independent readers and see their replies