Komodo dragon gives birth to three hatchlings without male partner
Zoo carries out DNA test to confirm parthenogenesis had taken place
James Crump
Wednesday 11 March 2020 20:48 Comments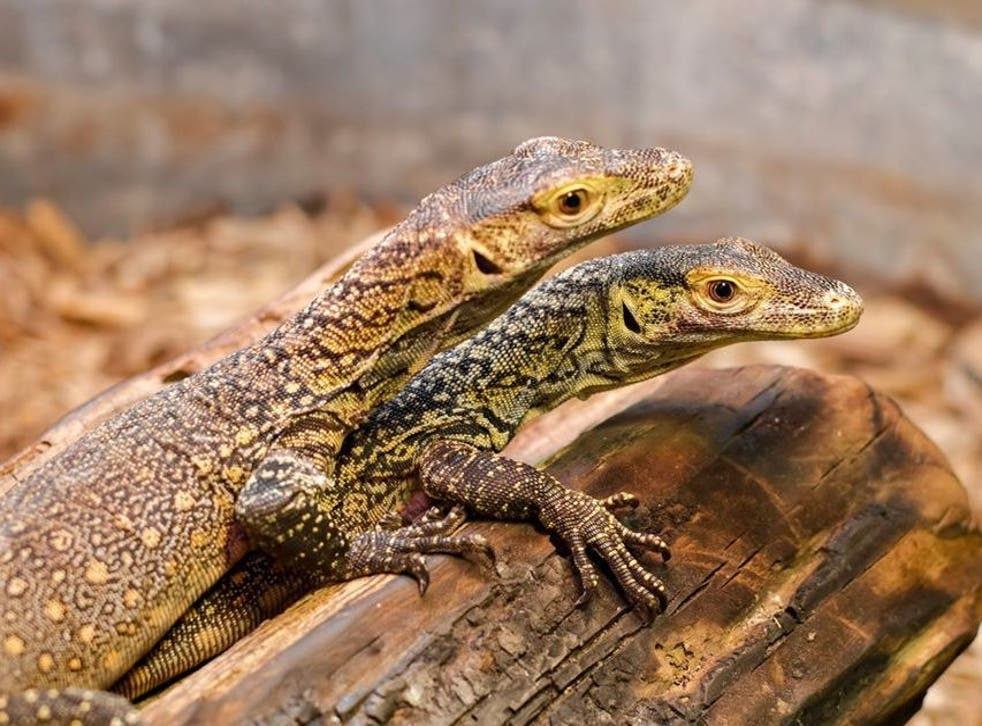 A Komodo dragon has given birth to three hatchlings, without the involvement of a male partner.
The dragon, named Charlie, gave birth to the hatchlings, Onyx, Jasper and Flint at the Chattanooga Zoo in August 2019 in Tennessee.
At the time, the zoo was unable to verify if successful breeding had taken place between Charlie and the male, Kadal, who had been placed with the female dragon.
In a post on Facebook, the zoo explained why it had taken so long for the origin of their birth to be confirmed.
"At the time, it was unknown if they were a product of breeding with our male, Kadal, or if parthenogenesis had occurred. DNA results show that the hatchlings were, in fact, reproduced through parthenogenesis!"
Parthenogenesis is unusual, with the first cases recorded in 2006 in the UK at both London and Chester Zoo, according to Scientific American.
The publication explained how it works, saying: "In parthenogenesis, the mother's half-set of chromosomes doubles up to generate the full complement. Hence, the offspring derives all its genes from the mother, but they are not a duplicate of her genome."
They reported that only "0.1 percent of all vertebrate" are able to reproduce asexually.
Explaining how parthenogenesis developed, the zoo wrote that the process developed in the wild due to their isolated nature.
"In the wild, Komodo dragons mainly live isolated and often become violent when approached, which has allowed these animals to evolve to reproduce both sexually and parthenogenetically."
Announcing the news, the zoo playfully posted: "Our Komodo Dragon hatchling DNA results are in!
"*Maury Voice* Kadal, you are NOT the father!"
Register for free to continue reading
Registration is a free and easy way to support our truly independent journalism
By registering, you will also enjoy limited access to Premium articles, exclusive newsletters, commenting, and virtual events with our leading journalists
Already have an account? sign in
Register for free to continue reading
Registration is a free and easy way to support our truly independent journalism
By registering, you will also enjoy limited access to Premium articles, exclusive newsletters, commenting, and virtual events with our leading journalists
Already have an account? sign in
Join our new commenting forum
Join thought-provoking conversations, follow other Independent readers and see their replies