Ku Klux Klan announces Donald Trump victory parade as white supremacists celebrate nationwide
The President-elect had galvanised the so-called alt-right movement from the start of his campaign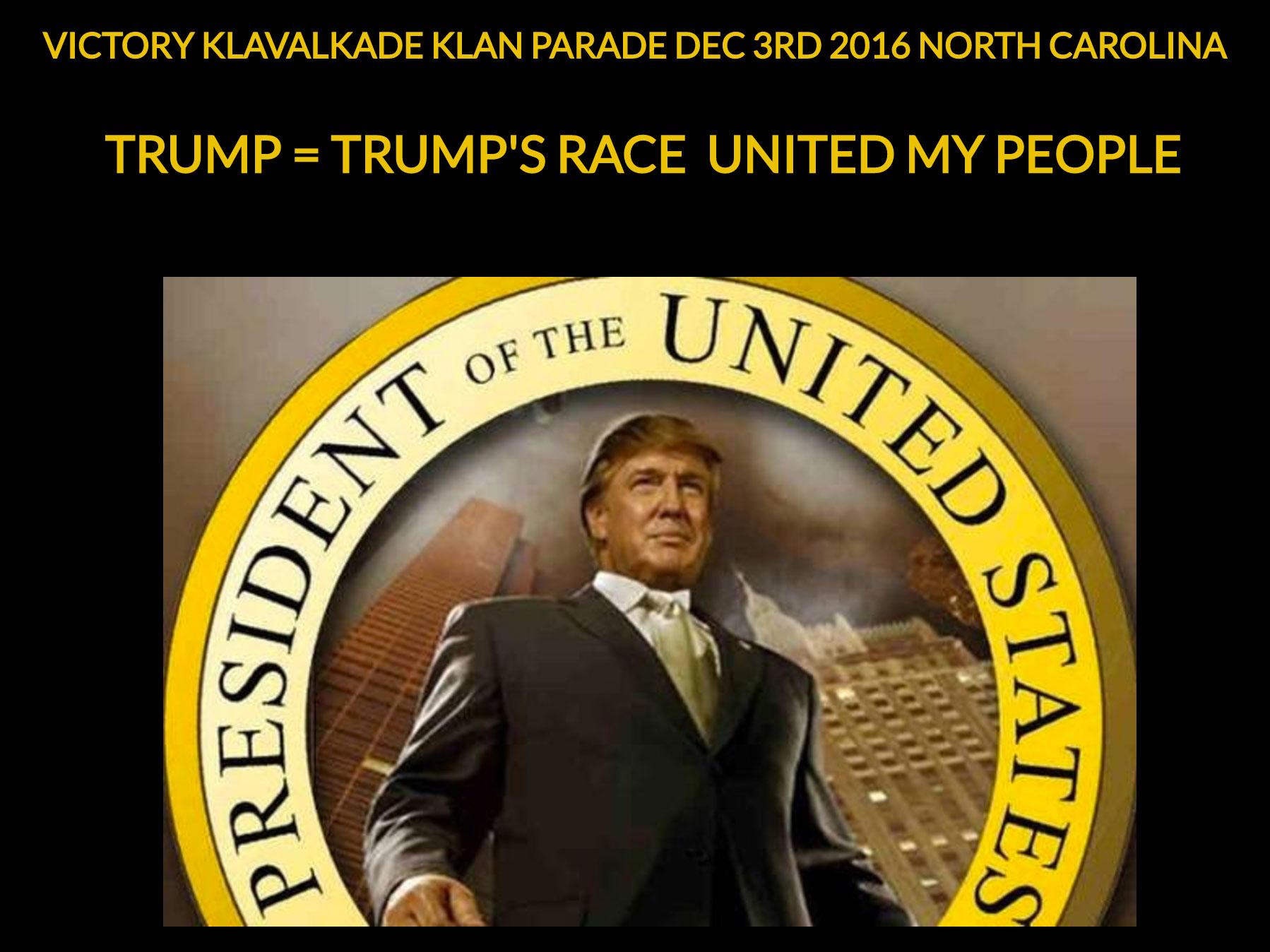 The Ku Klux Klan announced it will host a victory parade in a North Carolina town in celebration of Donald Trump's win, bringing white nationalism and the alt-right movement to mainstream politics.
Hillary Clinton suffered a stunning defeat on Election Night, as many critical swing states like North Carolina went to Mr Trump. The state had recently come under scrutiny for voting laws that a federal court found targeted black people with "surgical precision".
The Pelham-based Loyal White Knights of the Ku Klux Klan announced the 3 December on their website, although they did not mention the time or location.
The announcement only refers to a "Victory Klavalkade Klan Parade" atop an illustrated portrait of Mr Trump.
"Trump's race united my people," the site declares in all-caps.
Former Klan leader David Duke – the former Louisiana state representative who earned an embarrassing loss in the state's Senate race – took credit for Mr Trump's win to the help of white supremacists.
"Make no mistake about it," he tweeted, "our people played a HUGE role in electing Trump!"
President Trump protests
Show all 20
The Southern Povery Law Centre catalogued the response of major white nationalist figures responding to the election results.
Neo-Nazi and Daily Stormer founder Andrew Anglin celebrated with a prediction of what Mr Trump would bring to the White House.
"Our Glorious Leader has ascended to God Emperor. Make no mistake about it: we did this. If it were not for us, it wouldn't have been possible," he wrote. "[T]he White race is back in the game. And if we're playing, no one can beat us. The winning is not going to stop."
12 things that happened within hours of Donald trump becoming president
In September, researchers at George Washington University's Programme on Extremism found that white nationalists and neo-Nazis saw a massive surge on Twitter. According to the analysis, the number of neo-Nazis and white nationalists multiplied significantly between 2012 and 2016 – outperforming Isis by 600 per cent.
The study also found that white supremacists on Twitter were "heavily invested" in Mr Trump's candidacy.
Ms Clinton had previously rebuked Mr Trump for "taking hate groups mainstream". And once he prepares to take his place in the White House, prominent hate groups will now have a representative at the top of the US political ranks.