Latino population in LA reporting fewer sex crimes over deportations fears
LAPD says molestation reports have dropped 25 percent and domestic violence by 10 percent among community since turn of year, a trend attributed to President's anti-immigration rhetoric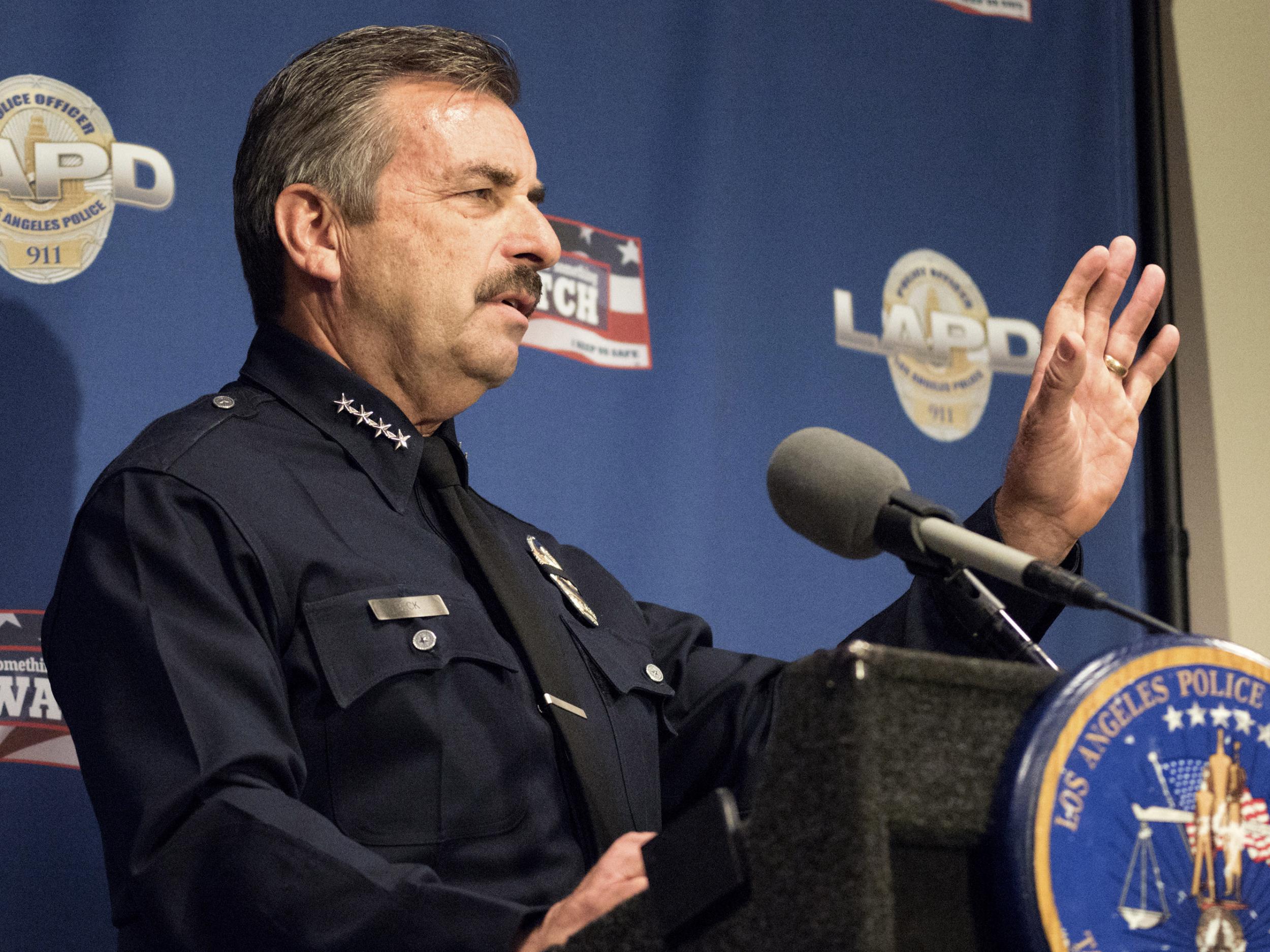 Reports of sexual assaults and domestic violence among Los Angeles' Latino population have plummeted since the beginning of the year, amid fears that immigrants in the country illegally could face deportation if they interact with police or appear in court, the city's police chief said.
Since the beginning of 2017, sexual assault reports have dropped 25 percent and domestic violence reports have decreased by 10 percent among Latinos, Los Angeles Police Department (LAPD) Chief Charlie Beck said Tuesday. Similar decreases weren't seen in other ethnic groups, he said.
"Imagine your sister, your mother, not reporting a sexual assault for fear that their family will be torn apart," Beck said Tuesday.
Around the nation, President Donald Trump's efforts to crack down on the estimated 11 million immigrants living illegally in the US have sparked fear and anxiety, leading many people to try to avoid any contact with law enforcement.
Beck said there was a "strong correlation" between the timing of the decreased reporting and fears of accelerated efforts to round up and deport immigrants.
Josh Rubenstein, a Los Angeles police spokesman, said the numbers were "concerning" and that the department is continuing to look at "every element contributing to the drop in reporting."
Advocates say the unease among immigrants is forcing the victims of violent crimes to stay silent.
"We are seeing immigrant families potentially being so afraid of the ultimate punishment, which deportation represents, that they may forego their chances of justice," said Jorge-Mario Cabrera, of the immigrant advocacy group CHIRLA. "We do not want to be in a situation where victims of crimes remain silent because they fear deportation. That's just horrible and unthinkable."
In an interview with The Associated Press earlier this month, Los Angeles County Sheriff Jim McDonnell said gang members have also been preying on undocumented immigrants and telling them they would be deported if they report crimes to the police.
The controversial orders Donald Trump has already issued
Show all 9
"Certainly the felons in our community are using that as a weapon against the hard working people, letting them believe that if you come forward as a witness or a victim to the police that you open yourself up to deportation," McDonnell said. "That is certainly not the case."
AP
Join our commenting forum
Join thought-provoking conversations, follow other Independent readers and see their replies