Labradoodle 'inventor' Wally Conron admits he's 'done a lot of damage' ahead of US Westminster Kennel Club dog show
His comments come as mixed-breed dogs are allowed in the prestigious US Westminster Kennel Club dog show for the first time in years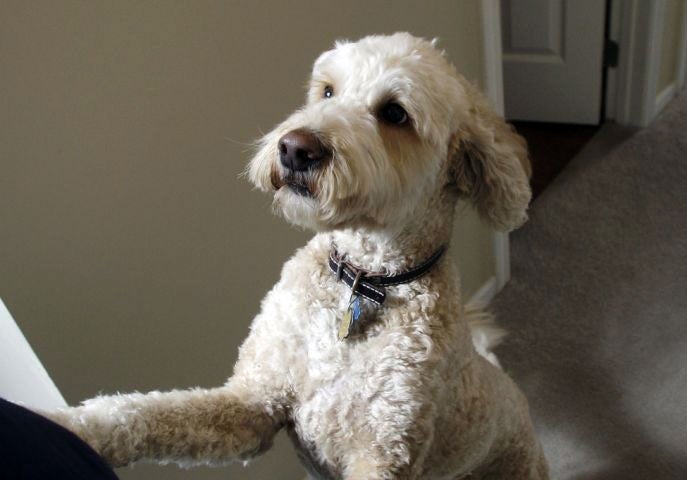 The man credited with "inventing" so-called "designer dogs" has admitted that he has "done a lot of damage".
Wally Conron's comments come as mixed-breed dogs are allowed to enter the US Westminster Kennel Club show for the first time since the earliest years of the two-day event's 138-year history.
The sporting event, the longest continuously held in the US after the Kentucky Derby, is running from 10 to 11 February, in New York.
So-called mutts are not allowed to compete in the main event of the contest, in which more than 2,800 pure breeds will weave, jump and run over obstacles.
The best in show ribbon will be presented on Tuesday night at Madison Square Garden, New York.
Wally Conron, who is known to be the first person to breed a prize Labrador and Poodle to make the now highly sought after Labradoodle breed in the 1980s, has said in an interview that he has "created a lot of problems".
"Marvellous thing? My foot," said Conron, who retired 20 years ago. "There are a lot of unhealthy and abandoned dogs out there."
Mr Conron bred the first Labradoodle when we was working as the puppy-breeding manager at the Royal Guide Dog Association of Australia. A couple had asked him to breed a dog that would accommodate both the wife's vision problems and the husband's allergies.
Eventually, Conron combined a poodle and golden a retriever, but the dogs proved unpopular.
"I was very, very careful of what I used, but nobody wanted Labrador crosses. I had a three-to-six-month waiting list, but everyone wanted purebreds," the 85-year-old Conron recalled.
"So I had to come up with a gimmick," he said.
"We came up with the name 'Labradoodle,'" he said. "We told people we had a new dog and all of sudden, people wanted this wonder dog."
Soon, A-listers including Jennifer Aniston and Tiger Woods wanted a Labradoodle, and President Barack Obama's family considered the breed before picking a Portuguese water dog as the First Pet.
He now laments that there are too many breeders who try to make money at the dog's expense, citing "horrific" puppy mills which produce unstable dogs that are unwanted and eventually euthanized.
"Instead of breeding out the problems, they're breeding them in," he said. "For every perfect one, you're going to find a lot of crazy ones."
"You can't walk down the street without seeing a poodle cross of some sort. I just heard about someone who wanted to cross a poodle with a rottweiler. How could anyone do that?" he said.
"Not in my wildest dream did I imagine all of this would happen," he said. "That's a trend I started."
PETA praised Mr Conron for "speaking out to stop the loss of lives that his 'invention' has created."
"The kindest thing that anyone can do for dogs is to adopt them from a shelter — and make sure that they are spayed or neutered," said Daphna Nachminovitch, senior vice president for PETA.
Additional reporting by AP
Join our commenting forum
Join thought-provoking conversations, follow other Independent readers and see their replies