Landmark gay rights case will challenge homophobic laws in Trinidad & Tobago and Belize
LGBT activist Maurice Tomlinson takes case to the Caribbean Court of Justice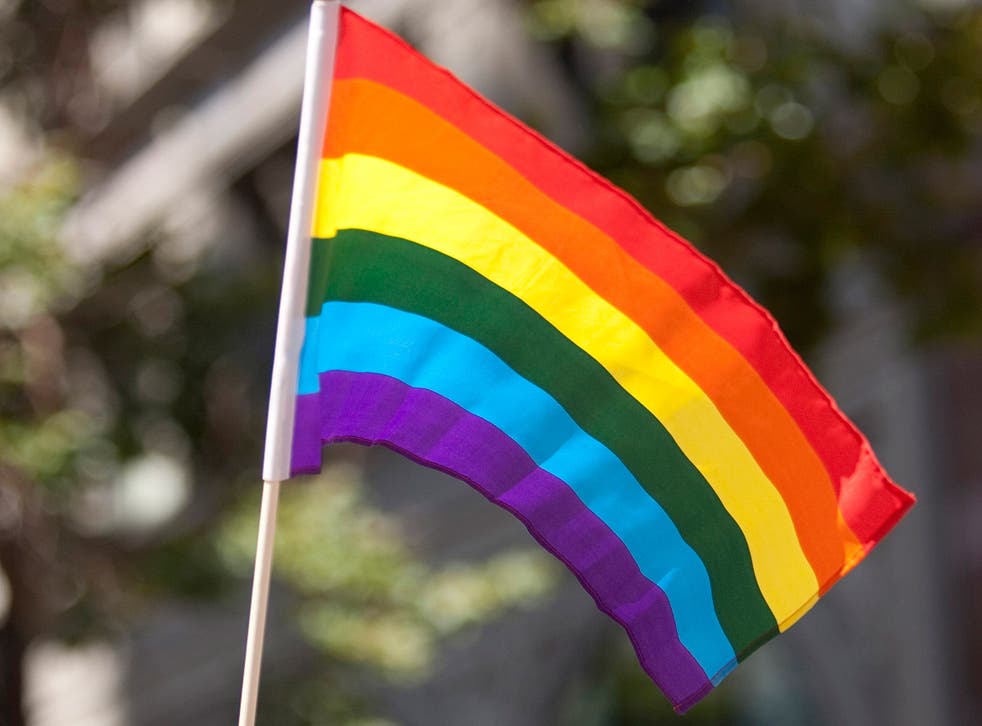 A gay rights activist will challenge the governments of two Caribbean nations to overturn a law that prevents gay people from entering their countries.
The current immigration laws in Trinidad & Tobago and Belize bar "undesirable" persons from entering - a list that includes homosexuals, prostitutes and other marginalised groups.
In both countries same-sex sexual activity between men is illegal. In Belize it has been criminalised since 2003 and is punishable by up to 10 years imprisonment. In Trinidad the penalty is 25 years for "buggery offences" and five years for other sexual acts. Despite these sentences, both the anti-buggery laws and those preventing LGBT entry are often unenforced.
The case has been brought by Maurice Tomlinson, who will be in court on 17 and 18 March.
Tomlinson is a prominent Jamaican LGBT and HIV activist and has taken his case to the Caribbean Court of Justice (CCJ). He hopes that a CCJ ruling will declare the laws a violation of his right to freedom of movement in CARICOM, requiring the governments to change them.
He contests that the laws restrict his freedom of movement and breach his rights as a Caribbean Community and Common Market (CARICOM) national. Both governments dispute his submission.
"It remains at the discretion of the immigration officer," says Tomlinson. "The government has said in their submissions that they don't plan to invoke it. However, at a previous court appearance one of the CCJ judges asked why the law was not repealed, since there was no intention of enforcing it, and the lawyer for Trinidad said that the law was necessary to keep out "terrorists."
While it is the first time the immigration laws have been legally challenged, they gained national attention in 2007 when Elton John was due to perform at a jazz festival in Trinidad and Tobago. Many church leaders in the region condemned the decision, with the Archdeacon Phillip Isaac suggesting his presence on the island could tempt locals "towards pursuing his lifestyle". Demands to ban his entry were rejected by The Tobago House of Assembly and he was granted a special permit to enter.
Though Tomlinson is hopeful, it is unclear whether the CCJ will present its final decision on the 18th.
"I think that I have a very strong case, but I suspect the court will reserve its judgment," says Tomlinson. "If I am successful, I expect that the CCJ will declare that the laws are in violation of the right to freedom of movement in CARICOM, and require that the governments change them."
Tomlinson was forced to flee Jamaica after a national newspaper published pictures of his same-sex wedding. As a result he received numerous death threats and was afforded little help from the police. He now lives with his husband in Canada and has to take security precautions when returning to Jamaica.
"The Inter-American Commission on Human Rights has issued Precautionary Measures on my behalf requiring the Jamaican government to protect my life," he says. "I now have a strict security protocol when I visit Jamaica for cases."
Tomlinson is also involved in a number of other court challenge to some of the regions other anti-sodomy laws. He is providing external counsel on a case brought by AIDS-Free World on behalf of two gay men to challenge the Jamaican anti-sodomy law before the Inter-American Commission on Human Rights. He is also going against two Jamaican TV stations that he says refused to air an advertisement in which he calls for respect for the rights of homosexuals.
Register for free to continue reading
Registration is a free and easy way to support our truly independent journalism
By registering, you will also enjoy limited access to Premium articles, exclusive newsletters, commenting, and virtual events with our leading journalists
Already have an account? sign in
Register for free to continue reading
Registration is a free and easy way to support our truly independent journalism
By registering, you will also enjoy limited access to Premium articles, exclusive newsletters, commenting, and virtual events with our leading journalists
Already have an account? sign in
Join our new commenting forum
Join thought-provoking conversations, follow other Independent readers and see their replies