Large alligator-like reptile found guarding 34lb stash of marijuana
Suspect  reportedly told police he got the creature to commemorate rapper Tupac Shakur's 1996 death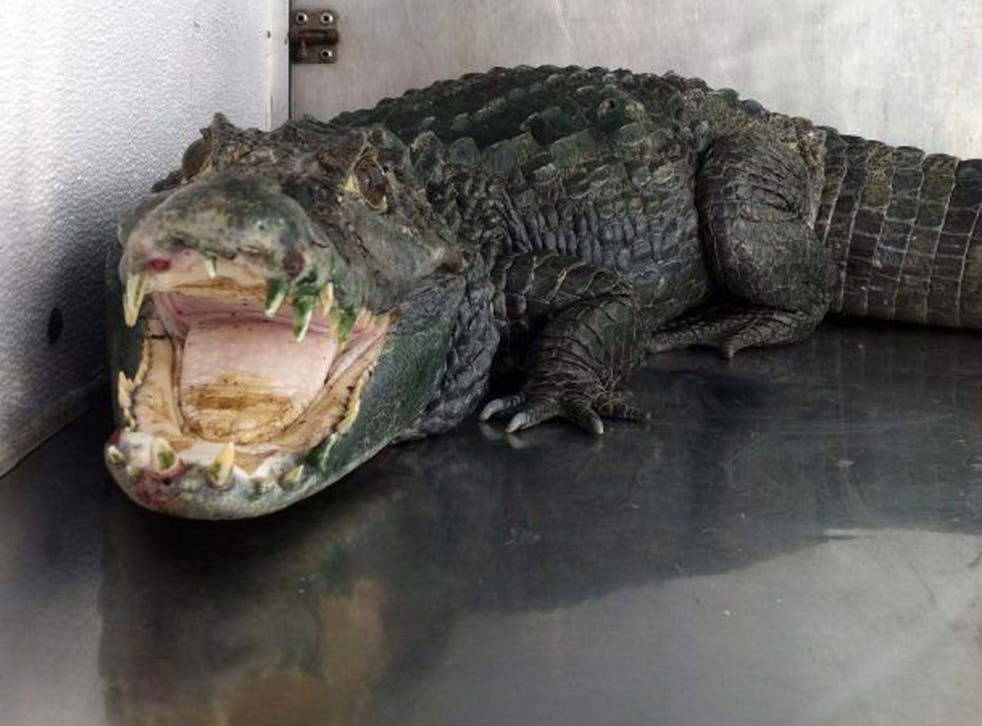 Authorities in California discovered an alligator-like reptile called Mr Teeth, who was apparently guarding a marijuana stash, it emerged this week.
When Alameda County Sheriff's deputies entered a home in Castro Valley they not only found 34 pounds of marijuana valued at an estimated $100,000, but also the 5-foot (1.52-meter) -long Caiman inside a Plexiglas tank guarding it in a bedroom.
Caimans are usually found in the wetland regions of Central and South America and are considered close relatives of alligators.
"We get guard dogs all the time when we search for grow houses and people stashing away all types of dope. But alligators? You just don't see that every day," Sgt. JD Nelson said Thursday.
The reptile's owner a Mr Assif Mayar, was arrested on Tuesday and later charged with one count of possessing marijuana for sale.
Mayar, 32, did not enter a plea and is is being held in jail on $20,000 bail and is due back in court on Jan. 15.
He could also face citations from the California Fish and Game Commission, including possession of an exotic animal without a permit.
Mayar reportedly told deputies he got the creature to commemorate rapper Tupac Shakur's 1996 death.
The animal was subsequently taken to Oakland Zoo by police, where it was described by animal officials as being 'very sick', but unfortunately did not respond to treatment and died shortly after.
Register for free to continue reading
Registration is a free and easy way to support our truly independent journalism
By registering, you will also enjoy limited access to Premium articles, exclusive newsletters, commenting, and virtual events with our leading journalists
Already have an account? sign in
Register for free to continue reading
Registration is a free and easy way to support our truly independent journalism
By registering, you will also enjoy limited access to Premium articles, exclusive newsletters, commenting, and virtual events with our leading journalists
Already have an account? sign in
Join our new commenting forum
Join thought-provoking conversations, follow other Independent readers and see their replies