Las Vegas gun laws: How easy is it to buy guns in Nevada? Very
A mass shooting in Las Vegas has been named the deadliest in US history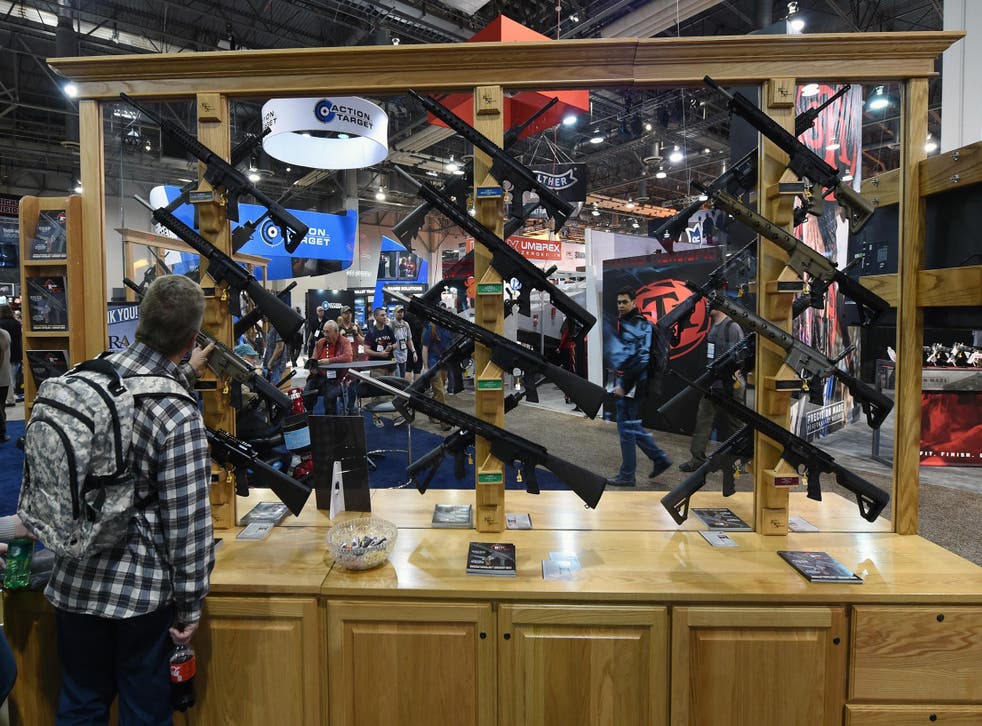 A mass shooting in Las Vegas has become the deadliest in US history, and some say the state's gun laws are to blame, with New York's Police Commissioner Brill Bratton calling them "a reflection of insanity".
A lone gunman recently opened fire on a concert in a Las Vegas casino, killing 50 and injuring more than 400. Police say the gunman, 64-year-old Stephen Paddock, had at least 10 weapons inside his room at Mandalay Bay Resort and Casino. Witnesses say the gun used in the shooting sounded like an automatic, possibly military-grade, assault rifle.
Nevada capitalises heavily on machine gun tourism, and was ranked the 22nd-best state for gun owners by Guns & Ammo magazine. Below is an overview of the state's gun control laws.
Las Vegas shooting – in pictures

Show all 15
Who can buy guns in Nevada?
Nevada law does not require gun owners to have a permit to purchase or carry rifles and shotguns, according to the National Rifle Association. Carrying a handgun, however, does require a permit.
The state of Nevada does not require weapons to be licenced, although Clark County, in which Las Vegas is located, does.
The state requires background checks through a licenced dealer for all gun sales, including those completed privately and online. Convicted felons, drug users, people deemed mentally ill, and those convicted of domestic abuse are prohibited from buying guns.
Where can you buy guns in Nevada?
Nevada residents can buy guns from a dealer, a private citizen, or website. There is no mandated waiting period for sales.
Las Vegas shooting witness recounts woman telling crowd "they were all going to die" before attack
Where can you carry guns in Nevada?
Nevada is an open-carry state, meaning residents are allowed to carry firearms openly in public. It is legal to carry a gun into a bar, restaurant, or casino – even while consuming alcohol. Many casinos have "no gun" policies, but these do not carry the weight of law.
It is illegal to openly carry weapons into a government building, airport, school, or childcare facility.
Is there a limit on what kind of guns you can buy?
Fully automatic weapons are illegal across the US, unless they were purchased and registered prior to 1986. Semi-automatic weapons, however, are legal in Nevada. Automatic weapons fire until the ammunition is used up; semi-automatic weapons require the trigger to be pulled for each shot.
There is no limit on magazine capacity, or the number of bullets a gun can hold, in Nevada.
Is there a limit on how many guns you can buy?
No.
Why are Nevada's gun laws so permissive?
Semi-automatic weapons and large-capacity magazines were banned across the US in 1994. But that law expired in 2004, and attempts to renew it have failed. Congress introduced more than 100 gun control proposals between 2011 and 2016, according to CBS News. All of them failed.
In Nevada, attempts to restrict gun sales have been similarly ineffective. The state passed a law last year requiring background checks for all gun sales, including those completed privately or online. But the state attorney general ruled that the law is unenforceable, since it requires the FBI to run the checks – and the FBI refuses to do so.
Join our new commenting forum
Join thought-provoking conversations, follow other Independent readers and see their replies