Las Vegas shooting: Key bomb ingredient found in Stephen Paddock's car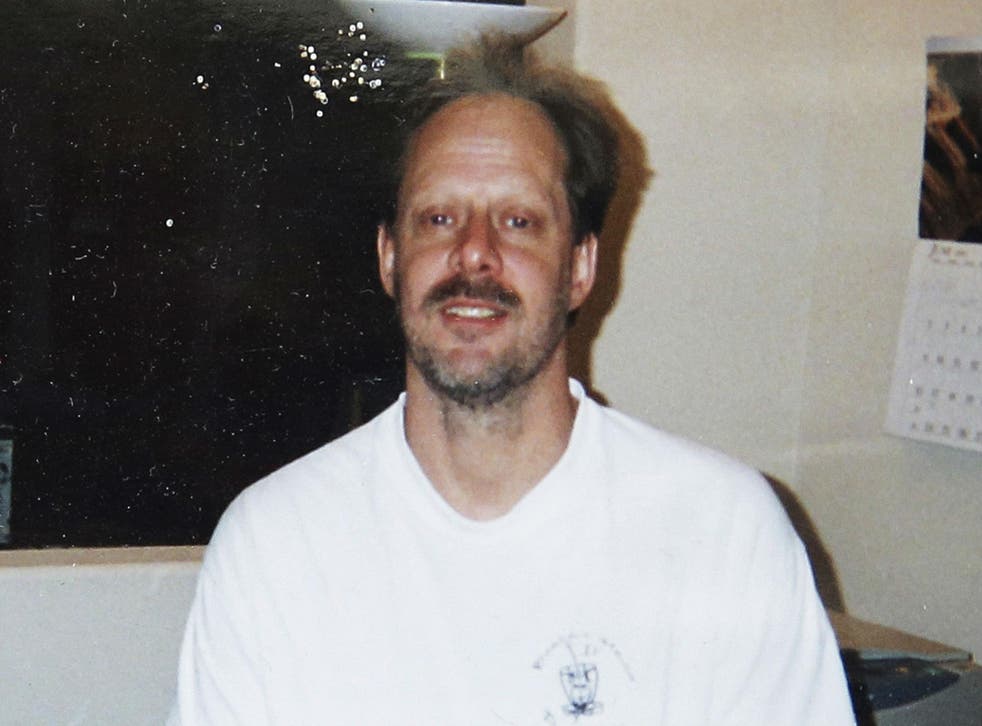 Officials have found ammonium nitrate, a high-nitrogen fertiliser often used in homemade bombs, in the car of the Las Vegas mass shooter.
Clark County Sheriff Joseph Lombardo told reporters the chemical compound was found in Stephen Paddock's car after he opened fire on concert-goers in Las Vegas, killing at least 59 and injuring more than 500.
Officers found more than 16 guns in Paddock's hotel room, Mr Lombardo said. Authorities also found 18 guns, a stash of a commercially available explosive called tannerite, and several thousand rounds of ammunition at the gunman's home in Mesquite, Nevada.
Investigators have yet to determine a motive in the shooting.
Ammonium nitrate is harmless on its own, and stable to store. But when combined with other chemicals, in recipes easily accessible on the internet, it can be made into a highly effective bomb. The attackers in the 1995 Oklahoma City bombings that killed almost 200 people used an ammonium-nitrate-powered bomb.
Las Vegas shooting – in pictures

Show all 15
Tannerite is the brand name of an explosive often used as a rifle target. The substance, composed of ammonium nitrate and powdered aluminium, produces a large bang and puff of smoke when struck by a bullet. It can also produce a damaging explosion, such as that achieved in a 2016 New York City subway bombing.
ISIS has claimed responsibility for the attack, but authorities say they have found no connections to any international terrorist organisations. Police are hoping to speak with one woman, described as a 'companion' of Mr Paddock, when she returns to the country, Mr Lombardo said.
Las Vegas shooting: What we know so far
Two gun shops where Paddock purchased his weapons have said he purchased them legally, and passed all required background checks. Paddock had no prior criminal history, according to police.
The divorced accountant checked into a large suite in the Madalay Bay Resort and Casino on 28 September. Hotel personnel entered the room several times during his stay and saw nothing suspicious, according to Mr Lombardo.
Paddock resided in the room until the first of October, when he broke several windows in his hotel room and fired through them, into the crowd of some 22,000 concert-goers. The shooting has now been named the deadliest in US history.
Paddock's brother, Eric Paddock, said the family was "dumbstruck" by the news.
"There's absolutely no way I can even conceive that my brother would shoot a bunch of people he didn't even know," Mr Paddock told the Las Vegas Review-Journal. "There's no rationale. There's nothing anywhere that said why he did this."
Join our new commenting forum
Join thought-provoking conversations, follow other Independent readers and see their replies