Las Vegas shooting: FBI says massacre has no connection to terrorism after Isis claims responsibility
Group claims a 'soldier of the Islamic State' was behind the killing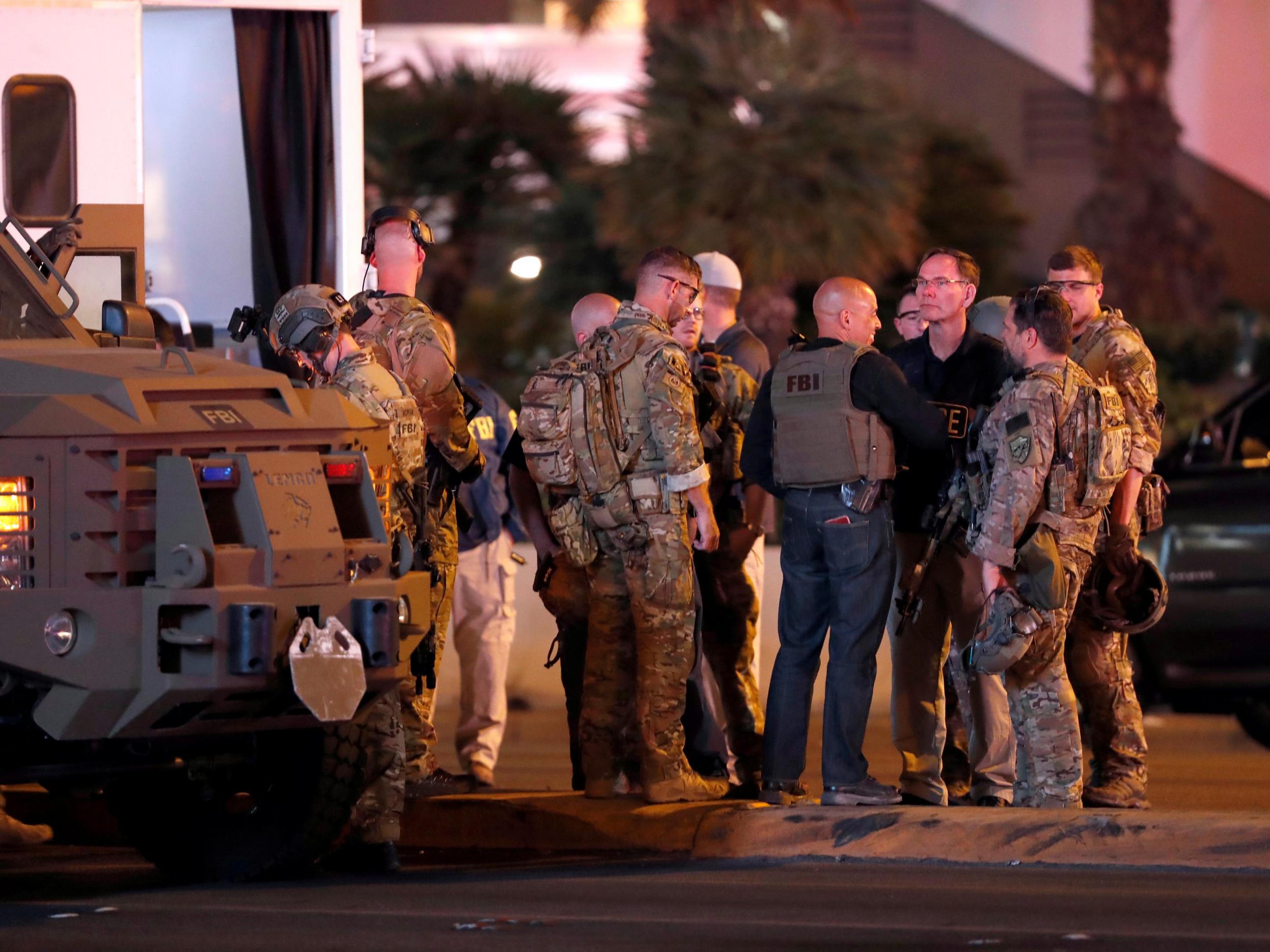 FBI investigators say they have found no links between the Las Vegas massacre and international terrorist groups after Isis claimed responsibility for the deadliest mass shooting in American history.
In a brief statement, FBI special agent Aaron Rouse said the bureau had "determined to this point no connection of an international terrorist group".
At least 58 people were killed and more than 500 injured after Stephen Paddock fired into a crowd of concert-goers late on Sunday.
Isis claimed a "soldier of the Islamic State" was behind the killing.
But Mr Rouse, a former counter-intelligence chief, who is the lead agent in charge of the Las Vegas district, appeared to dismiss this claim, saying there was no evidence of any link to the Islamist group.
He added: "As this investigation continues we will continue to work with our partners to ensure that this is factually, thoroughly and absolutely investigated to be able to bring comfort and peace back to this community."
His comments come at an early point in the investigation and do not preclude detectives finding a link to international terror groups later in the probe.
Las Vegas shooting – in pictures
Show all 15
The CIA is also advising caution on "jumping to conclusions" after Isis said it was linked to the attack, with agency spokesman Jonathan Liu saying US intelligence agencies are aware of the claim.
He said people shouldn't rush to judgment "before the facts are in".
The probe quickly moved from Las Vegas' famous strip of hotels and casinos to a retirement home in the small desert town of Mesquite.
Heavily armed police were searching the single-family home where 64-year-old Paddock lived with 62-year-old Marilou Danley, who police said was not involved in the attack.
Join our commenting forum
Join thought-provoking conversations, follow other Independent readers and see their replies