Las Vegas shooting: Hero 'saves 30 people' before being shot in neck
'I would want someone to do the same for me,' says Jonathan Smith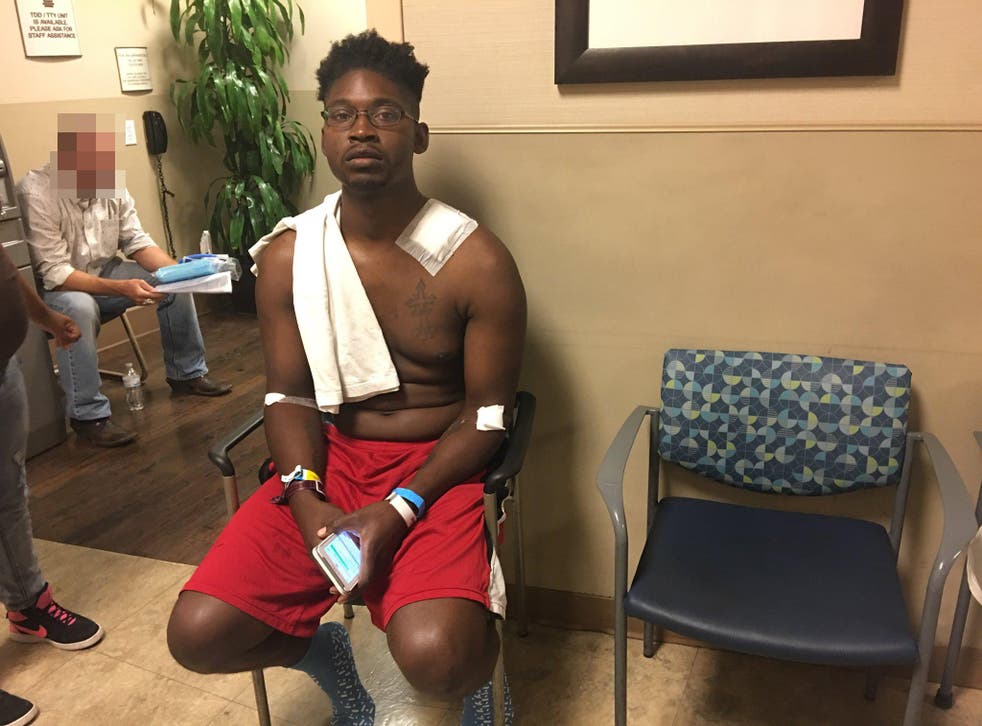 A man has been credited with saving some 30 people during the Las Vegas concert shooting before being hit by a bullet.
Jonathan Smith, 30, went to the concert with nine members of his family. As the rounds began to fly at the Mandalay Bay hotel and casino, his elder brother, Louis Rust, grabbed them and told them all to run.
But Mr Smith, focussed on saving his nieces, turned back into the crowd when they became separated, the Washington Post reported.
Fellow concert-goers were paralysed in fear, he said, so he kept shouting, "Active shooter, let's go!" while pushing them towards a parking area. "I got a few people out of there," he told the Post.
But while trying to reach a group of children a bullet struck him in the neck, fracturing his collarbone, cracking a rib and bruising a lung.
"I might have to live with this bullet for the rest of my life," Mr Smith said. Doctors have left it in place for now.
The copy machine engineer said an off-duty police officer likely saved his life, by trying to staunch the bleeding and then finding him a lift to hospital.
Mr Smith's family escaped safely, it was reported.
Las Vegas shooting – in pictures

Show all 15
He told the Post he did not see himself as a hero, though he has been held up as one after an image of him in hospital went viral. "I would want someone to do the same for me," he said.
Shooter Stephen Paddock killed 59 people on Monday, and injured more than 500 others.
Police have said they found 23 firearms in his hotel room at the Mandalay Bay, from where he opened fire on the concert, and another 19 at his home in Mesquite, Nevada.
Join our new commenting forum
Join thought-provoking conversations, follow other Independent readers and see their replies