Last ever VW Camper Van set to be made in Brazil
The iconic Volkswagen Kombi has been killed off by new safety regulations after over 60 years of production
Tomas Jivanda
Sunday 29 December 2013 13:16 Comments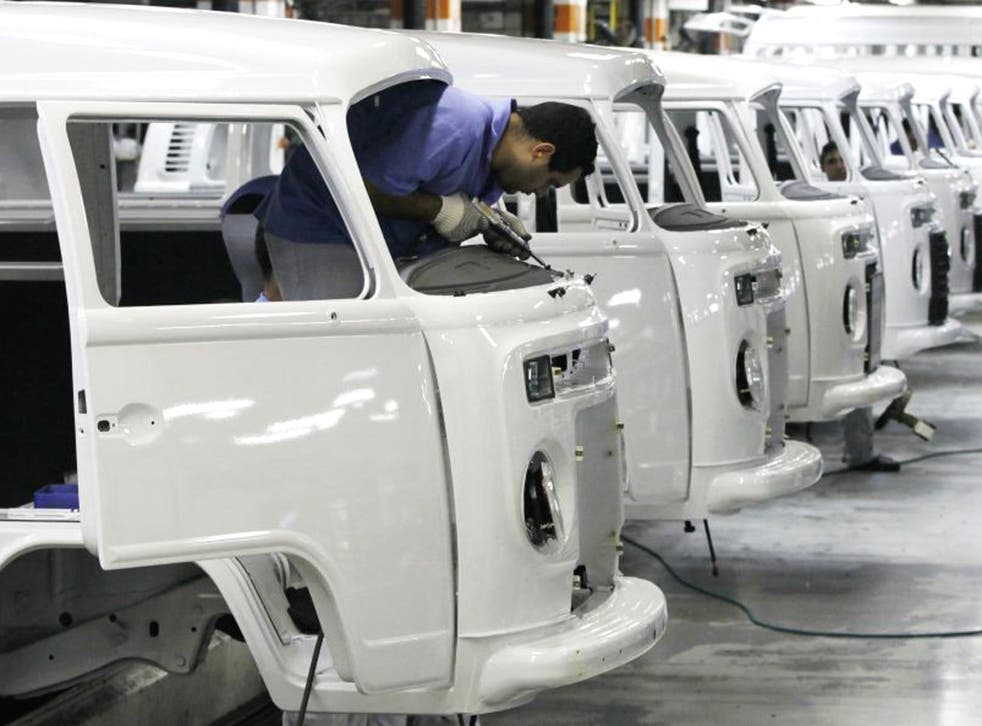 The last ever Volkswagen Kombi is set to role of the production line in Brazil after 64 years of continuous production.
The iconic camper van has been killed off by new safety regulations in the country which come into effect on 1 January 2014. It isn't built anywhere else in the world.
Originally named the 'Type 2' and first released in 1949, it was the second model of car made by VW - the first being the 'Type 1', more commonly known as the Beetle.
For decades the Kombi has been a symbol of counter-culture across the world and a staple of life in Brazil, where the first was built 56 years ago, seven after it debuted in Germany.
In the sprawling Volkswagen factory in Sao Bernando, the vehicles are the only to still be made by hand. Just small changes have been made to the design since the first car was launched.
In pictures: Volkswagen Brazil to cease production of the iconic Kombi

Show all 10
Production has been forced to come to an end as new rules in the country mean that all vehicles must have safety features such as airbags and antilock brakes.
"The Kombi was designed 60 years ago so it would not be possible now to put an airbag and ABS into the car. That's why we now have to stop production," said Jochen Funk, director of sales for VW Brazil.
"It was one of the very first cars to be developed by the company," added Franck Sowade, the production manager at the Sao Bernardo VW factory.
Speaking to the BBC he added: "But to add the airbags, abs braking system and emissions modification that legislation now require would be too expensive and time consuming."
A final run of limited edition Kombis with a 1960s style paint job have been flying out the show rooms over the last month.
Register for free to continue reading
Registration is a free and easy way to support our truly independent journalism
By registering, you will also enjoy limited access to Premium articles, exclusive newsletters, commenting, and virtual events with our leading journalists
Already have an account? sign in
Join our new commenting forum
Join thought-provoking conversations, follow other Independent readers and see their replies