LeBron James says Donald Trump is 'dividing us' as his new public school opens
'Sports has never been something that divides people, it's always been something that brings someone together'
Kimberley Richards
New York
Friday 03 August 2018 16:31 Comments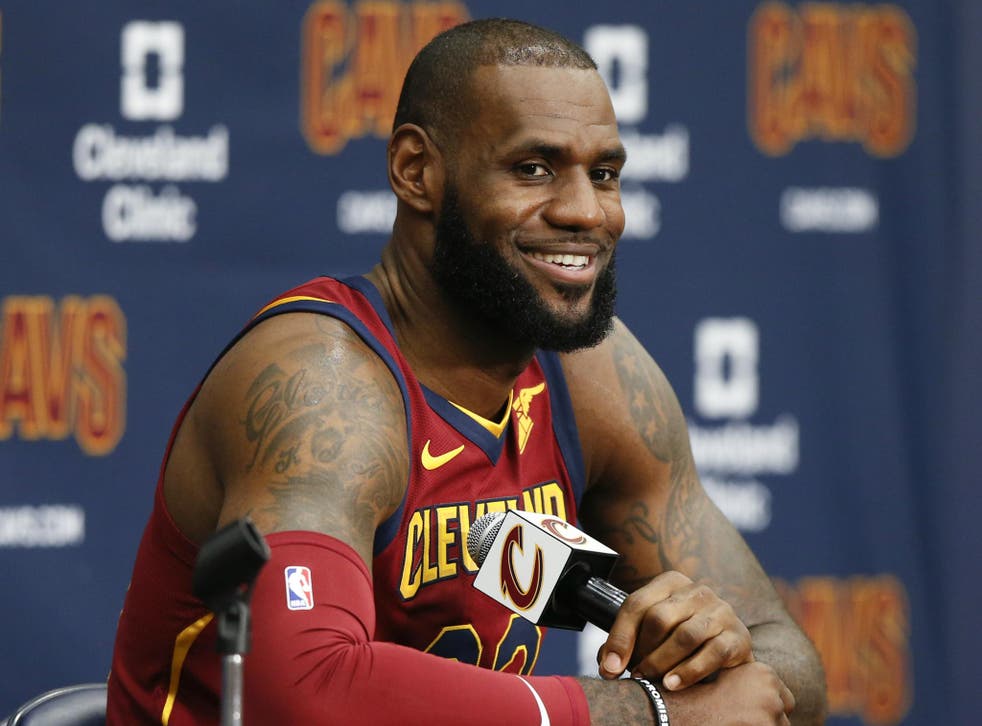 NBA superstar LeBron James accused Donald Trump of using sports to divide Americans amid the opening of his new public school in Ohio.
The basketball legend addressed a few objectives for his I Promise School (IPS) in Akron, when he noted the importance of athletics and his concern that the US president had used sports to produce tensions.
"This race thing has taken over, one, because I believe our president is kind of trying to divide us," James told CNN's Don Lemon. "He is dividing us, and what I noticed over the last few months is that that he's kind of used sport to divide us and that's something that I can't relate to."
Mr James said his participation in sports as a youth had enabled him to fraternise with white people for the first time.
The Los Angeles Laker later addressed Mr Trump's responses to NFL protests led by former San Francisco 49er player Colin Kaepernick who silently kneeled during the national anthem to object against police brutality and other forms of racial discrimination in the US.
After his protest was followed by some of his fellow players, Mr Trump labelled them "sons of b**ches."
James said: "Sports has never been something that divides people, it's always been something that brings someone together."
Asked about the time Mr Trump withdrew Stephen Curry's invitation to the White House after he had already publicly said he was not interested in going – the basketball star said he took issue with the president's attacks on a man he considers a "model citizen."
"There's no reason for anyone to ever attack him," he said.
Mr James, through The LeBron James Family Foundation, has partnered with Akron Public Schools in his hometown in Ohio to open IPS for at-risk youth. It will initially open its doors to third and fourth grades students (typically 8 through 10 years old), and eventually expand to first to eighth grade students (up to about 14 years old) by 2022, its website states.
The I Promise School has identified students who are in need of academic intervention, who are at-risk in reading and who could potentially fall further behind than their peers.
"IPS will be for the students in Akron growing up like LeBron did," the school's website states. "It will work to create a supportive and safe environment that provides infrastructure and stability so that learning can be the focus."
American sportspeople kneel in protest

Show all 14
Students at IPS will receive breakfast, lunch and a snack each day. The school's "we are family" approach aims to support students' families as well.
Before the launch James took to Twitter, where he said: "The jitters before the first day of school are real right now!!! Tomorrow is going to be one of the greatest moments (if not the greatest) of my life when we open the I Promise School. "This skinny kid from Akron who missed 83 days of school in the 4th grade had big dreams..."
Register for free to continue reading
Registration is a free and easy way to support our truly independent journalism
By registering, you will also enjoy limited access to Premium articles, exclusive newsletters, commenting, and virtual events with our leading journalists
Already have an account? sign in
Join our new commenting forum
Join thought-provoking conversations, follow other Independent readers and see their replies